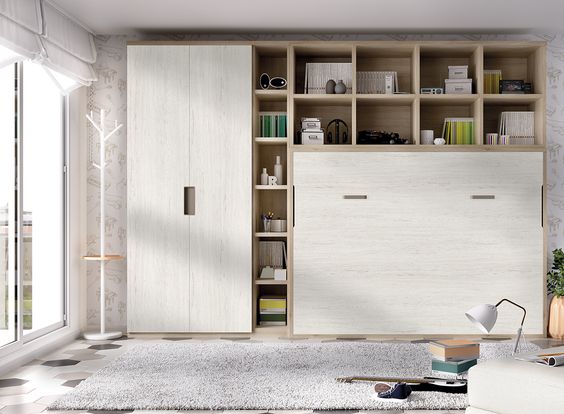 When it comes to saving space with furniture and maintaining timeless style while we're at it, our space saving beds are the ultimate solution to a common problem faced by many Singaporeans, given that many of us live in flats with potentially less space and clutter as well. Speedy Decor provides a variety of space saving bed solutions, including our most popular requests being the space saving bed for kids room or the space saving bed for maids room. We have different design solutions for each space, depending on your preference or with help from our design expertise! We specialize in a variety of space saving bed styles for your needs, including sofa beds, folding beds, divan beds, ottoman beds and children's space saving beds!
Space Saving Beds for Children
Children's bedrooms are often most prone to clutter – Which is why finding space-saving solutions to counteract this common issue is so important. Here's to more airy and organized living spaces that give us the lifestyle we've always wanted!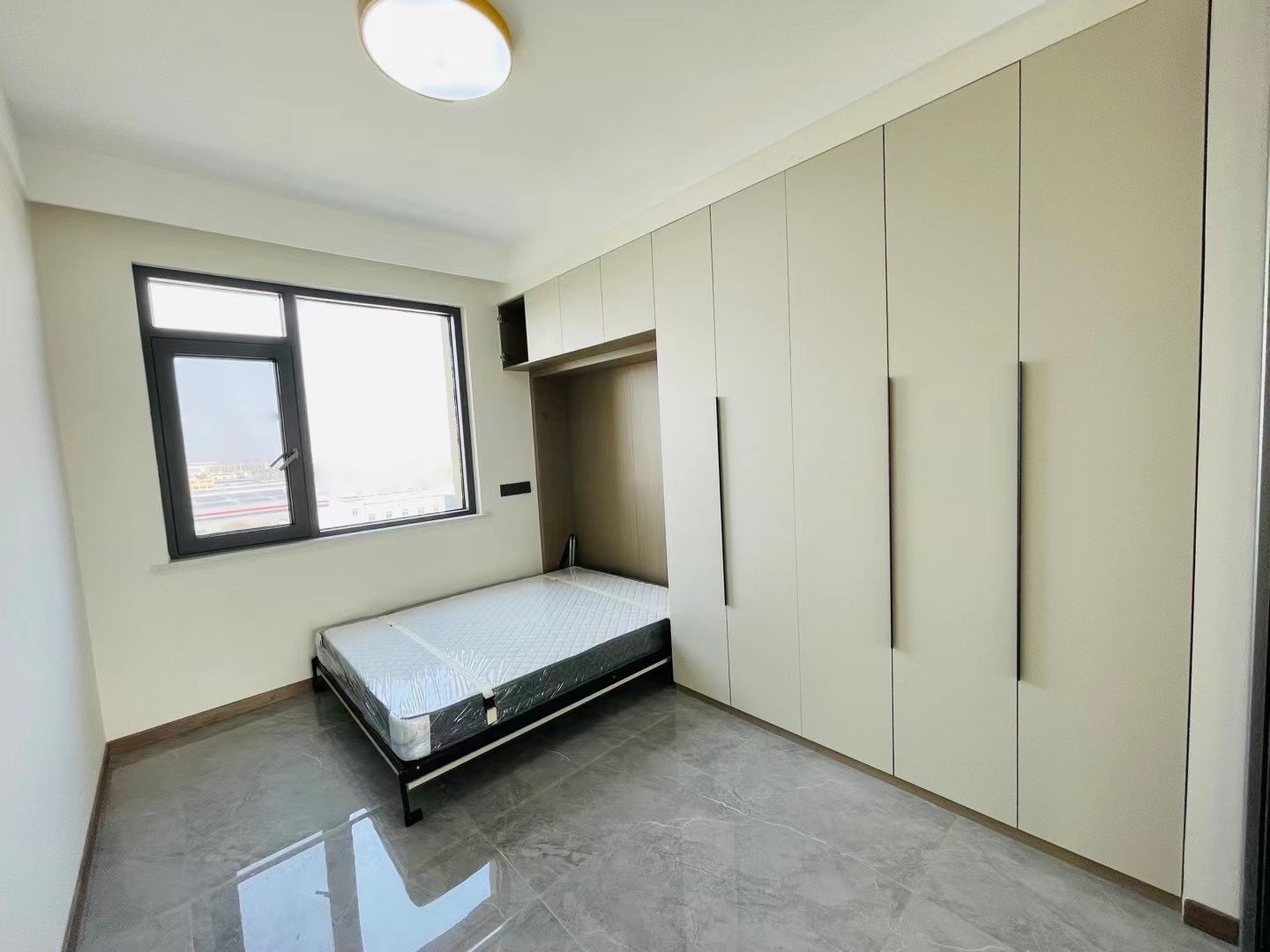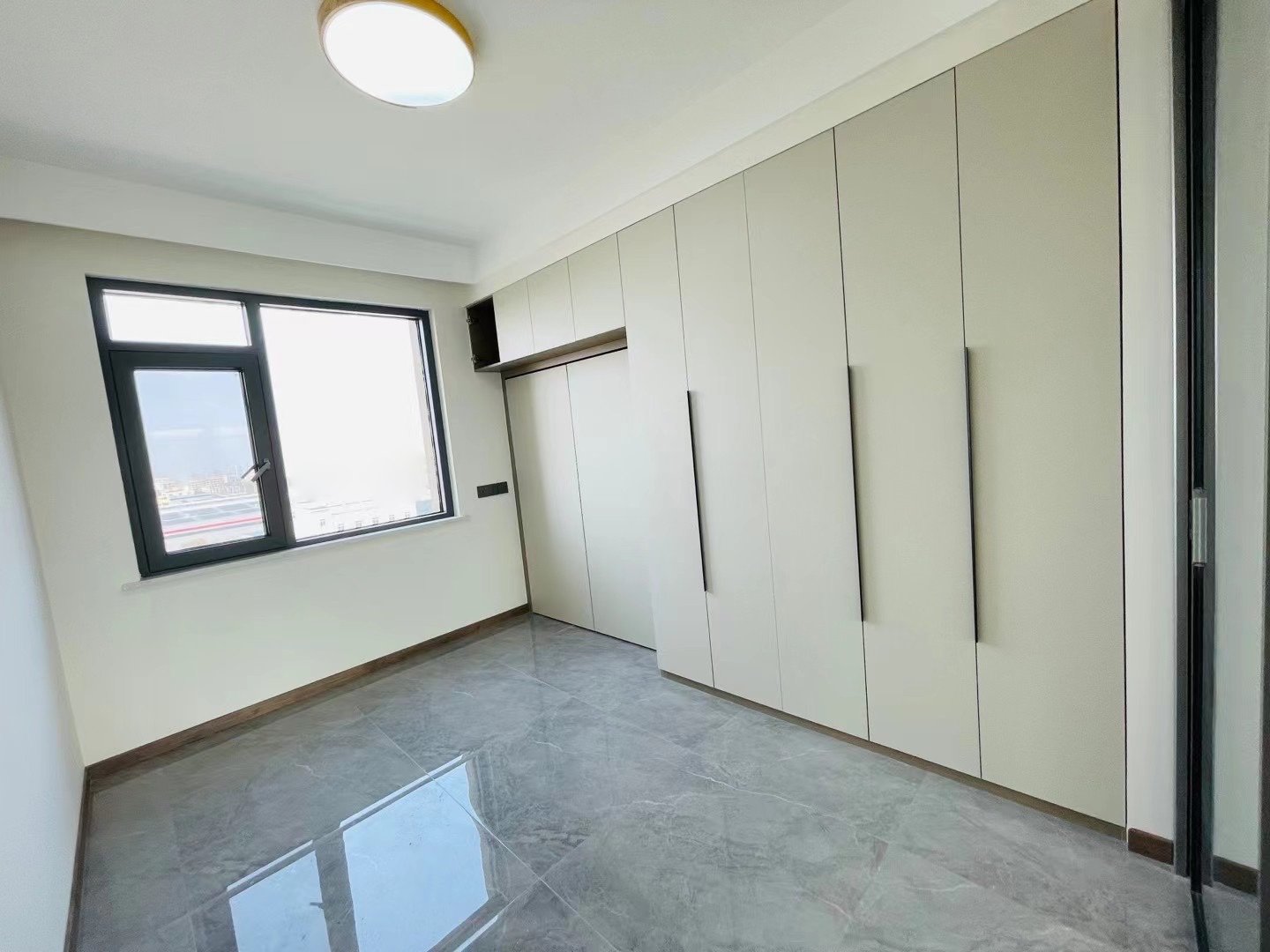 Children's cabin beds with storage tend to feature an elevated bed with room underneath. Our craftsmen can design it in different sizes to fit your needs, whether you require a midsleeper or a somewhat higher high sleeper with a bit extra room. More space will allow for numerous storage solutions beneath the mattress, such as built-in wardrobes or shelves. We can even make custom-crafted pull-out desks, allowing them to store all of their stationary and belongings in one small place. Contact us today for the ideal space saving bed for kids room.
Folding Beds
Folding beds feature fully automatic folding legs that open independently in seconds, allowing you to be fully prepared for any unexpected visitors. However, as comfy box room beds for adults, these useful beds can be utilized on a regular basis. A foldable bed may be the best option for you if you want the greatest space with the least amount of installation time.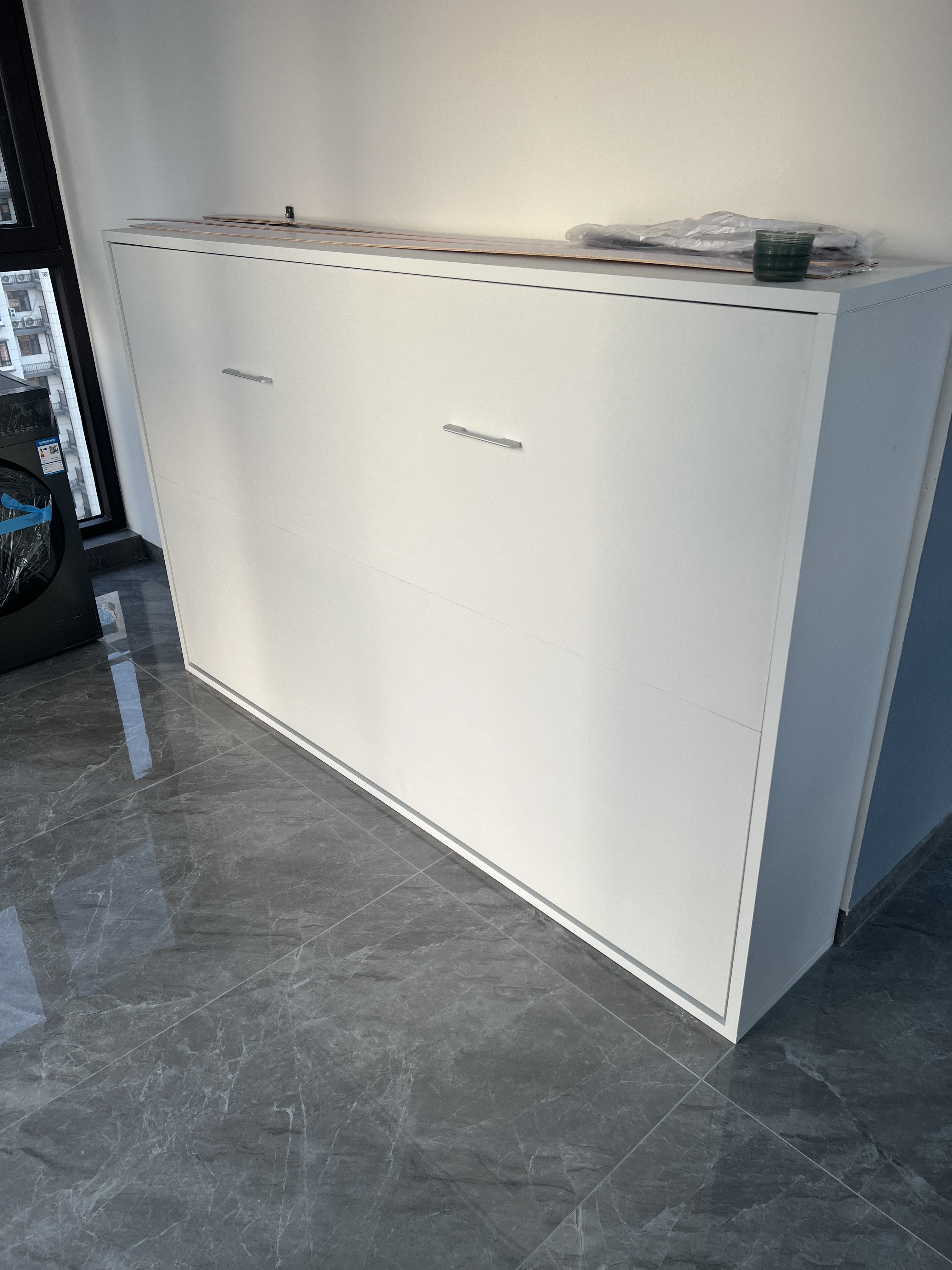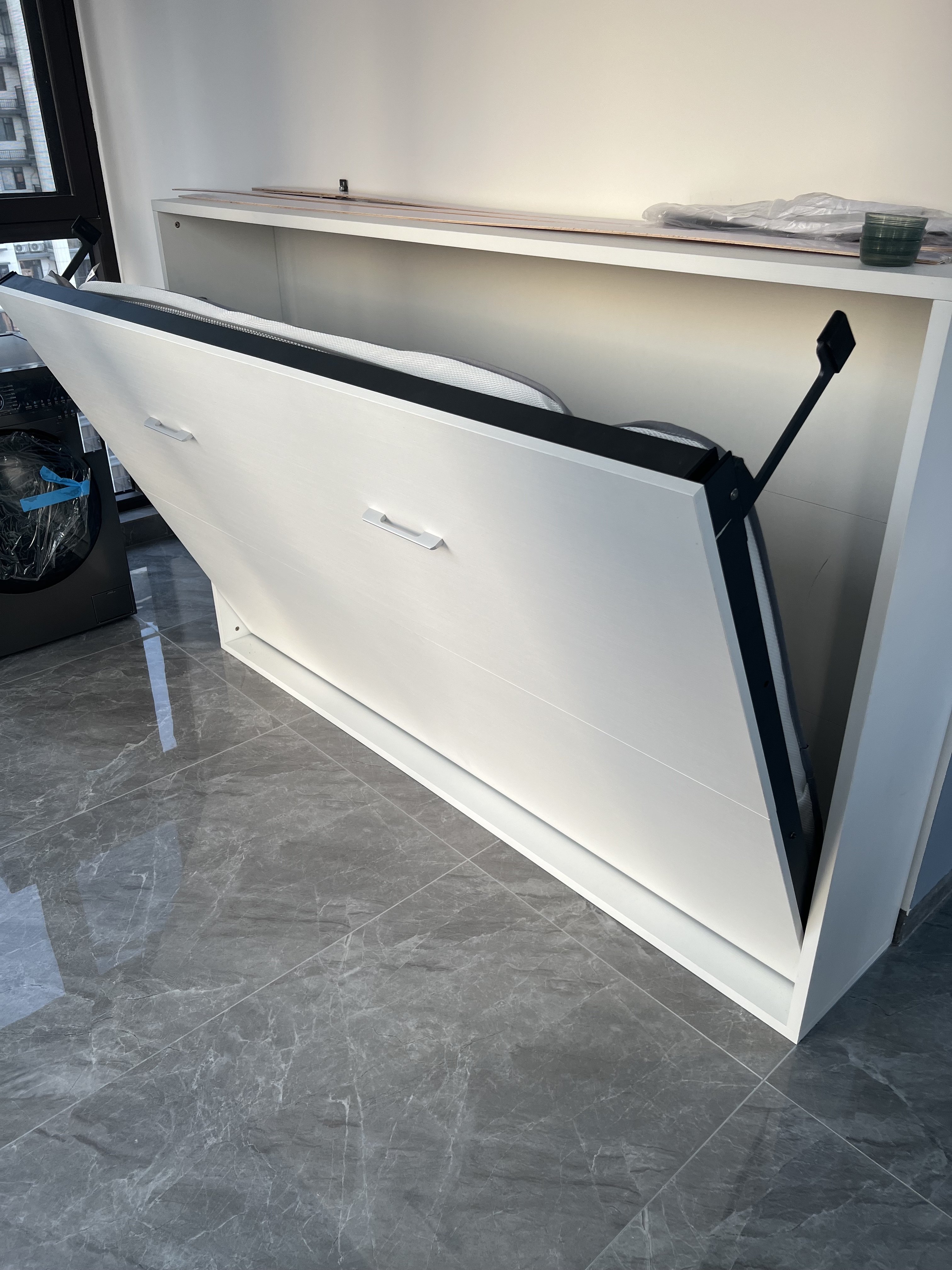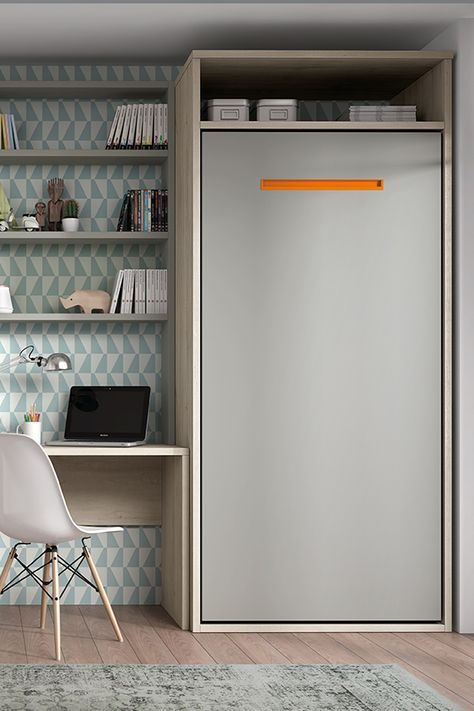 Many households struggle with limited room space not only for our direct family members, but also domestic helpers that have become like family to us. If your domestic helper has a limited room space, you might want to consider this space saving bed for maids room, so that they have more utilizable space left during the day when the bed can be folded up.
Ottoman Beds
Ottoman beds have storage space built into the bed frame, making them one of the best storage choices for small bedrooms. To build an ottoman bed, we effectively craft a lid on top of the mattress to reveal a bed-sized box where you can conveniently stow any items. An ottoman has somewhat more storage space than a divan base, so if you have a lot of stuff, this is the way to choose. Our ottoman beds can be built both as a single bed with storage or a double bed with storage, depending on your individual needs.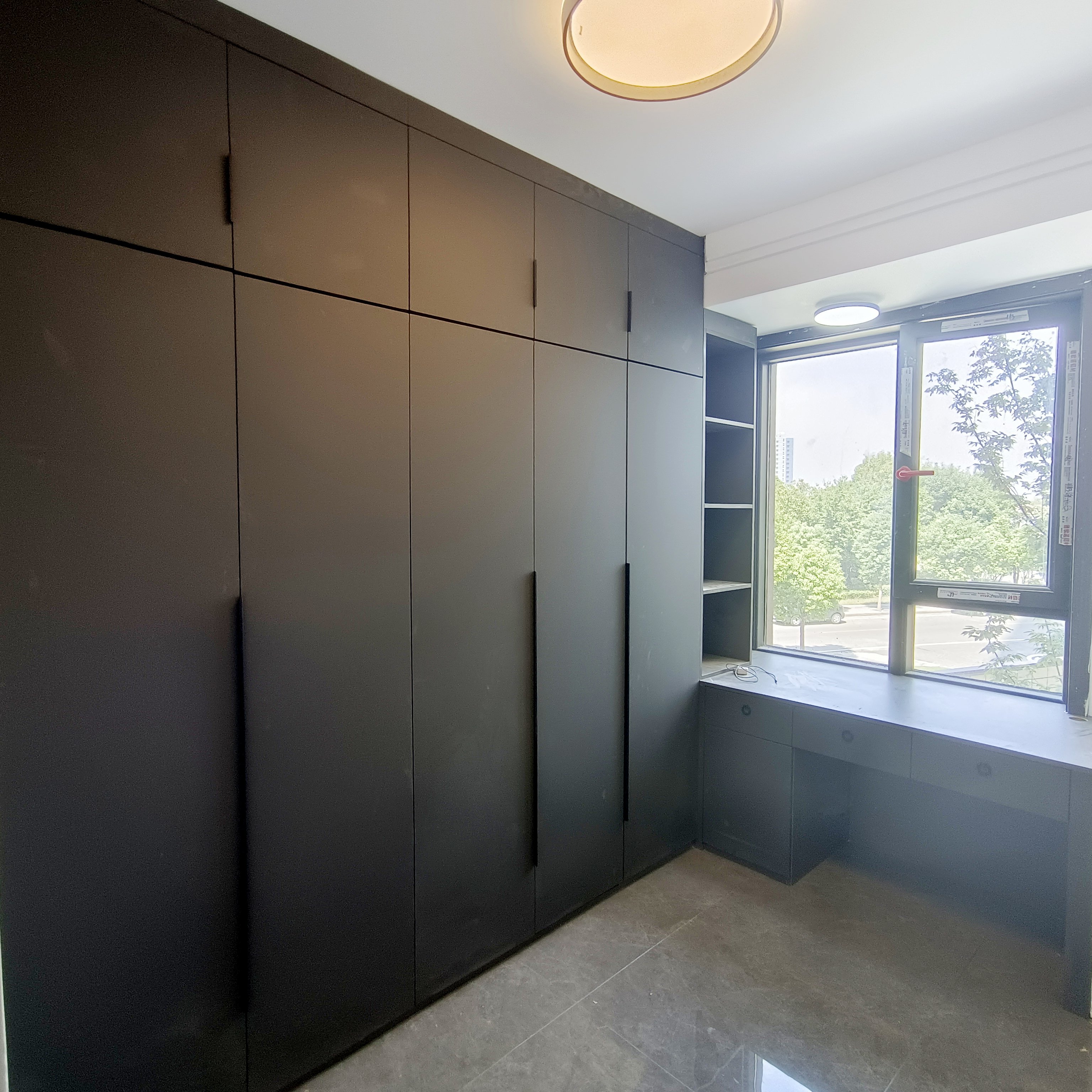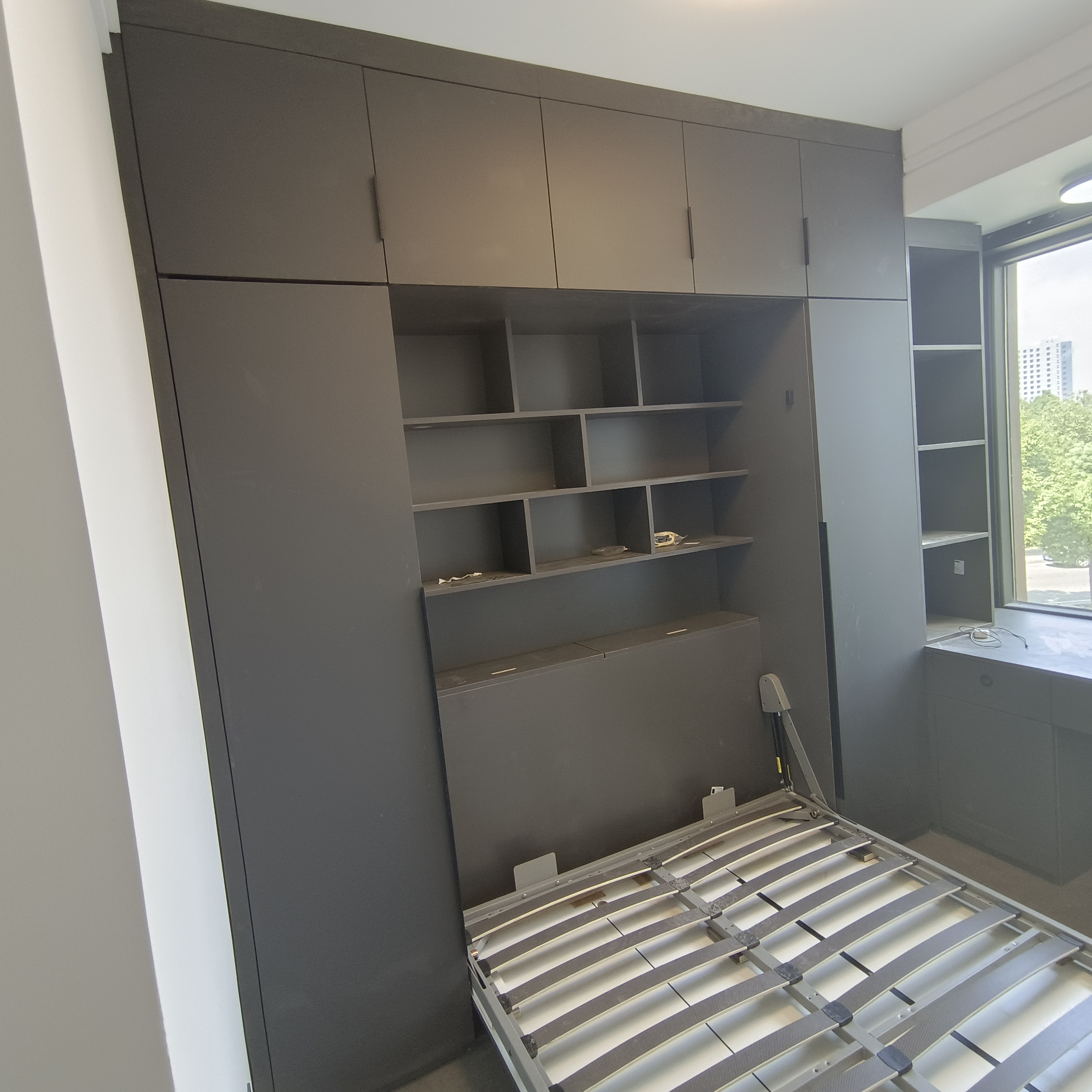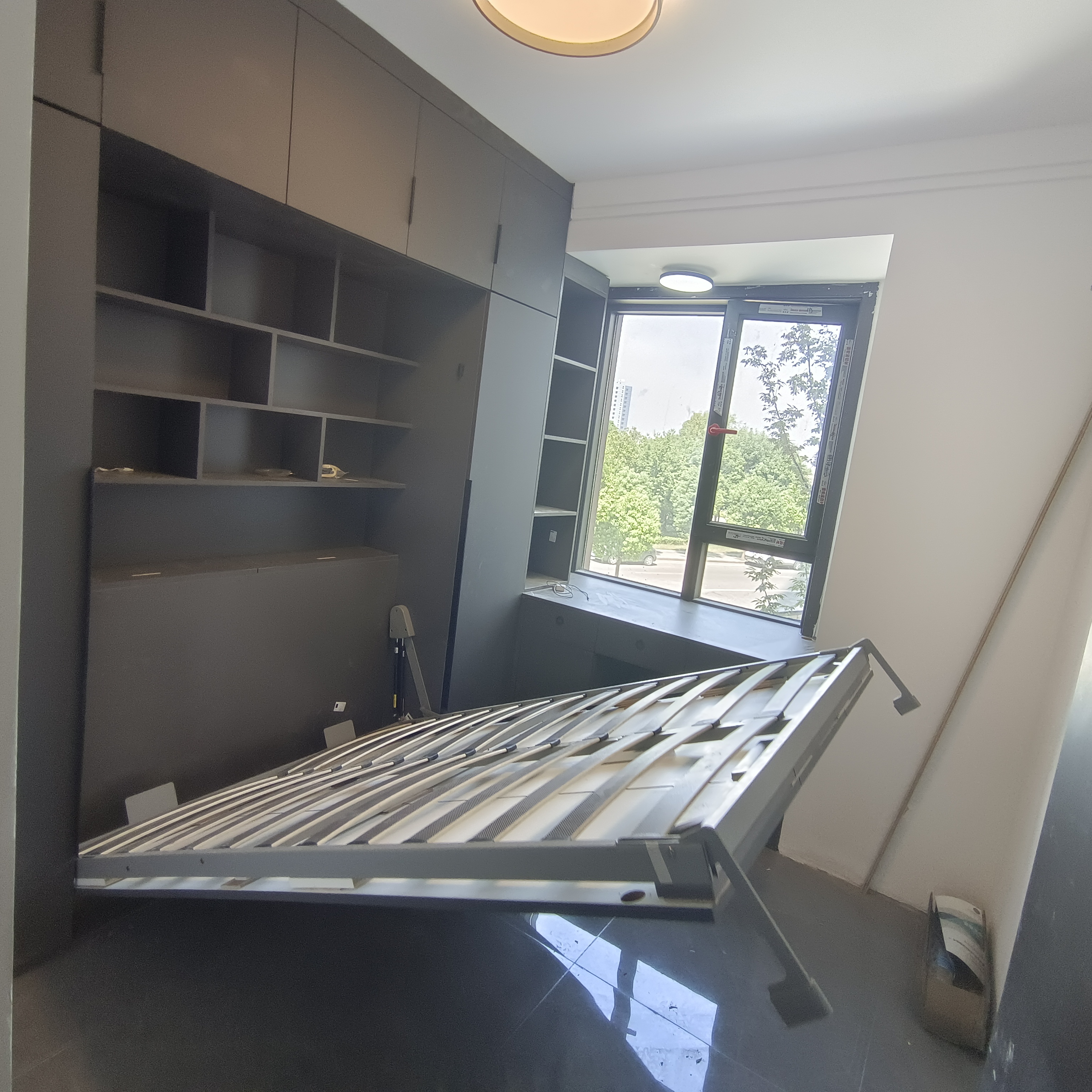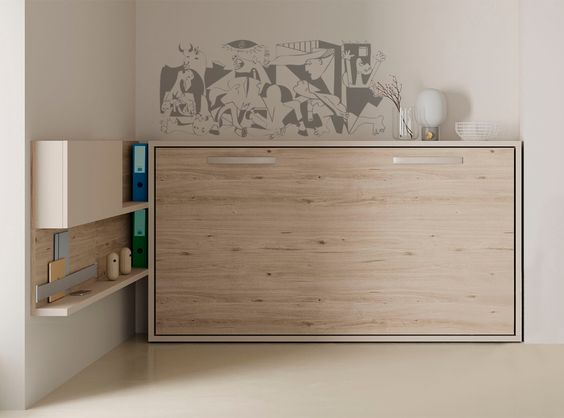 Divan Bed
If you're looking for something a little more static than a guest bed, then a bespoke divan bed may be a great option for you. Speedy Decor can craft these bed bases that come with built-in drawers and can be used as a double or single space saver bed, just for you. We can build up to four drawers that are conveniently accessible to your liking.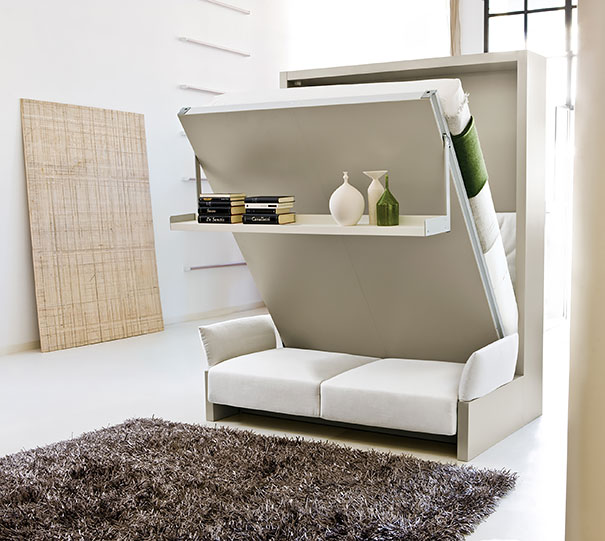 All of our carpentry utilizes the best materials of wood or metal to make your space fashionably functional.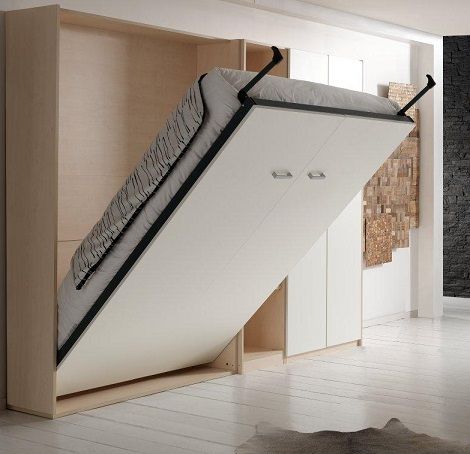 Book a Consultation Today to Receive Top-Rate Guidance
Not sure where to start? Too many options and unsure of which space saving option is best suited to your lifestyle and current living space? Make an appointment with one of our experienced team members to guide you. We understand it can be taxing to some, to see all the design options but not sure which one to go with. With over 50 years in the industry, Speedy Decor is well equipped in all facets of your interior design experience, including gold-class carpentry workmanship, unbeatable service and top-rate expertise to guide you on design decisions that really matter.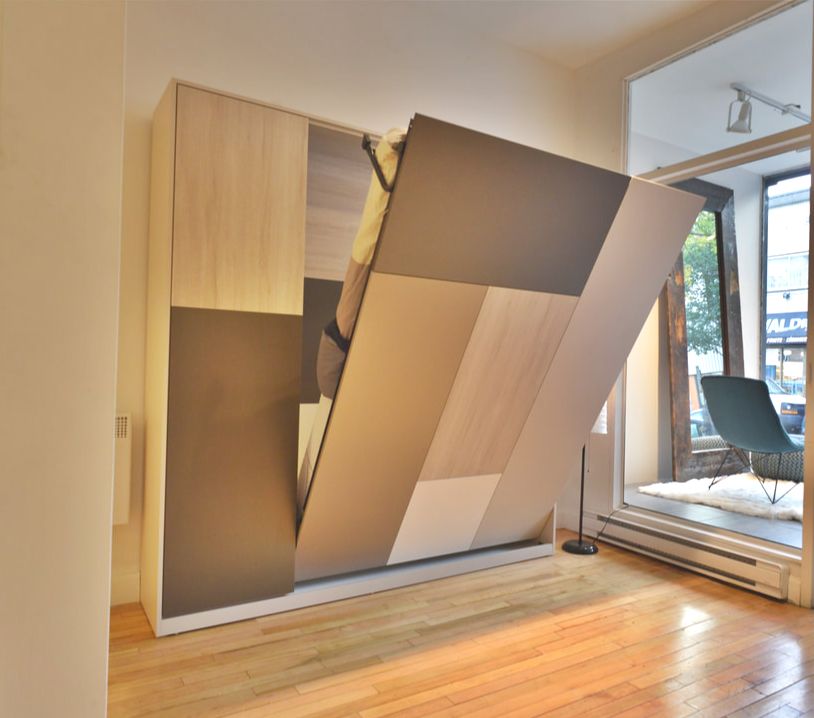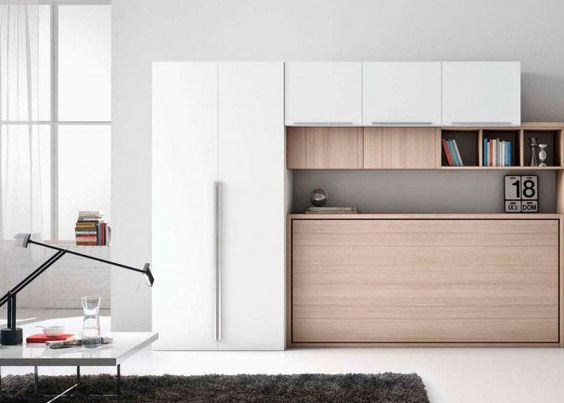 Photos are for references only, the actual hardware used would be different. With our AI engine built into our platform, Simply whatsapp our team @ +65 8897 3670, or click on the right bottom whatsapp icon on the screen and start asking our sales questions. You can even email us your floor plan and prefered design to enquiry@speedydecor.com. Looking forward to hear from you.
Maximizing Space in Modern Homes with Space-Saving Beds from Speedydecor.com
In modern homes, space is often a precious commodity. With growing families and changing lifestyles, it's more important than ever to make the most of the space we have. That's why space-saving beds are becoming increasingly popular, offering a solution for homeowners looking to maximize their living space without sacrificing comfort.
At Speedydecor.com, we specialize in providing a wide range of space-saving beds that are designed to meet the needs of modern homeowners. Our beds are crafted from high-quality materials and are designed to offer maximum comfort and support. Whether you're looking for a simple, stylish platform bed or a more elaborate Murphy bed with hidden storage, we have the perfect solution for you.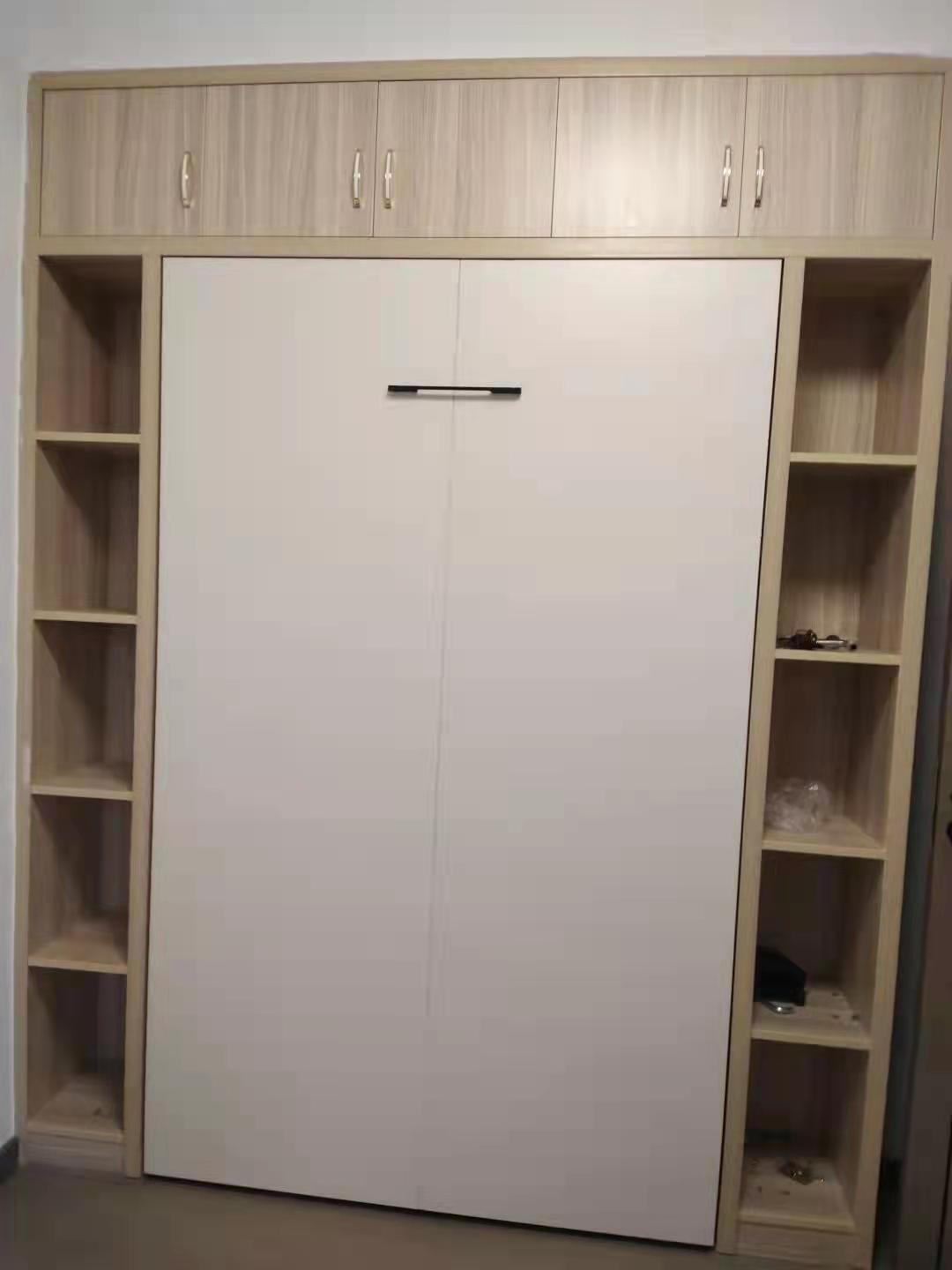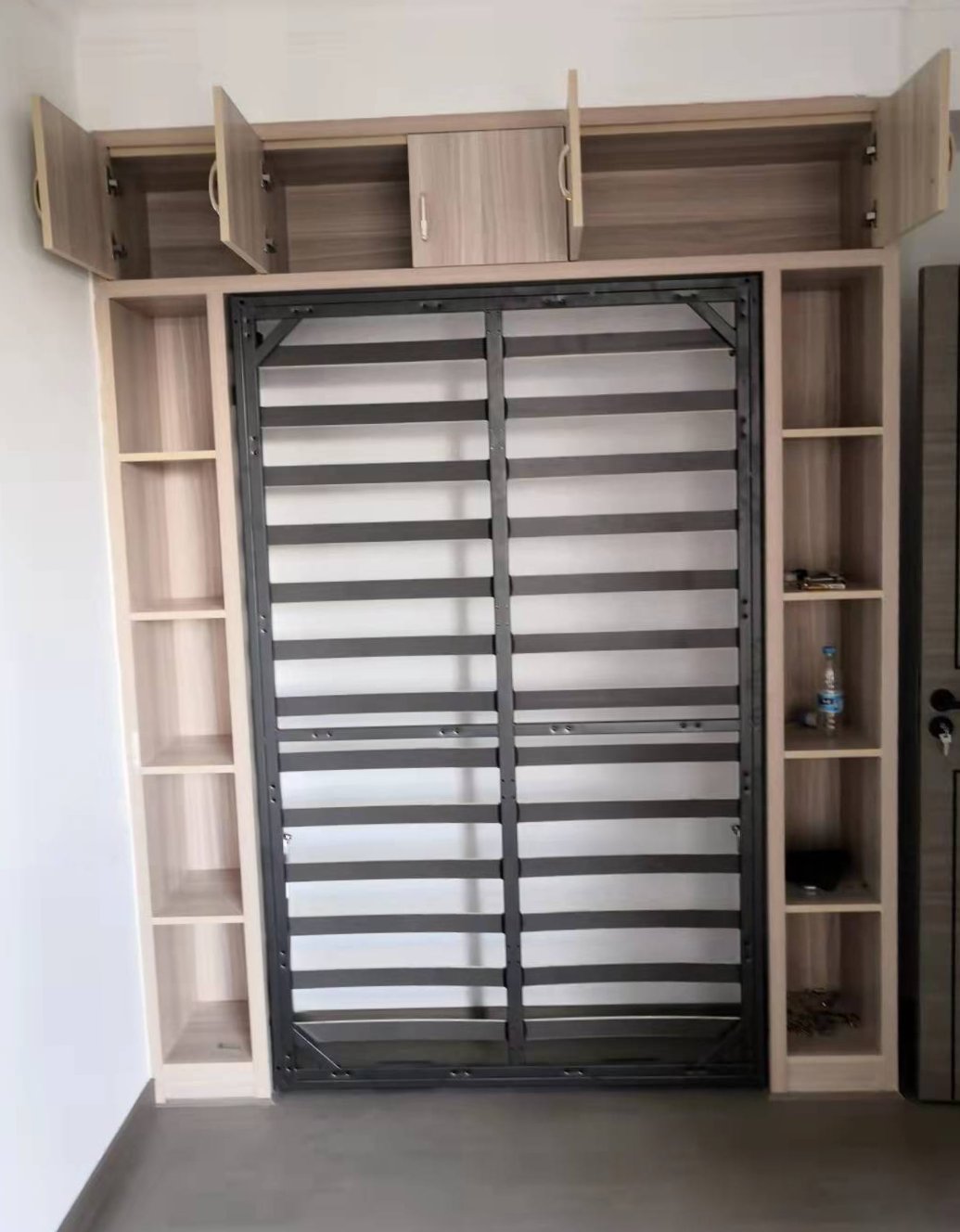 One of the most popular options in our range of space-saving beds is the Murphy bed, which is a wall-mounted bed that can be easily folded away when not in use. This type of bed is perfect for smaller homes, studios, and apartments, and provides a convenient solution for those who want to maximize their living space during the day. With a Murphy bed, you can create a functional home office or additional living space during the day, and then simply fold the bed away when it's time to sleep.
Another popular option is the bunk bed, which is a space-saving bed that is perfect for families with multiple children. Our bunk beds are designed to be safe, sturdy, and comfortable, and are available in a variety of styles and finishes to suit any decor. From sleek, modern designs to more traditional styles, we have a bunk bed to suit any taste and budget.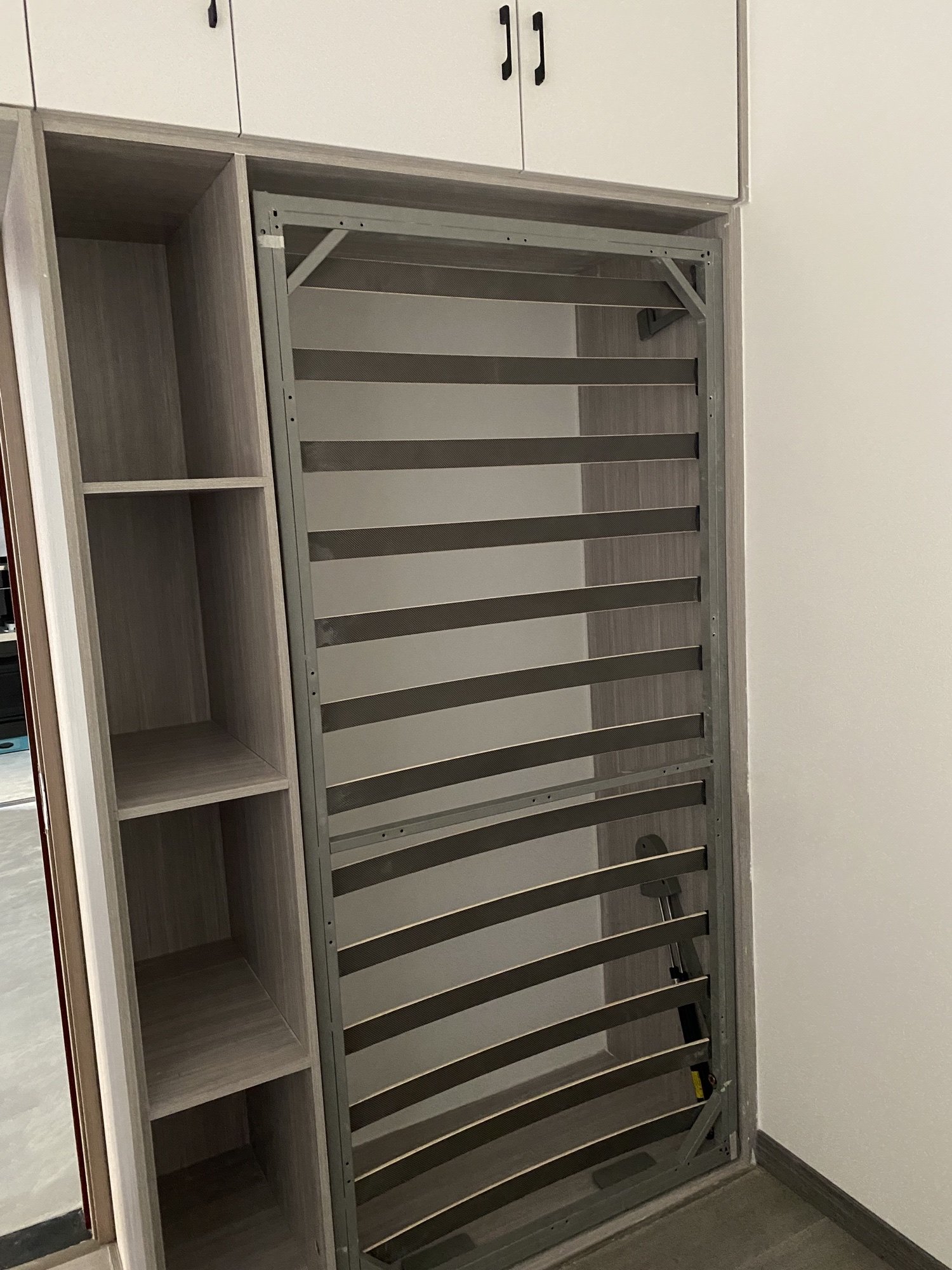 At Speedydecor.com, we understand that every customer has unique needs and preferences, and that's why we offer a range of customization options to help you create the perfect space-saving bed for your home. Whether you're looking for a bed with extra storage, a built-in desk, or a special finish, our team of experts can help you create a bed that perfectly meets your needs.
So if you're looking to maximize your living space in your modern home, look no further than Speedydecor.com. Browse our range of space-saving beds today and find the perfect solution for your home.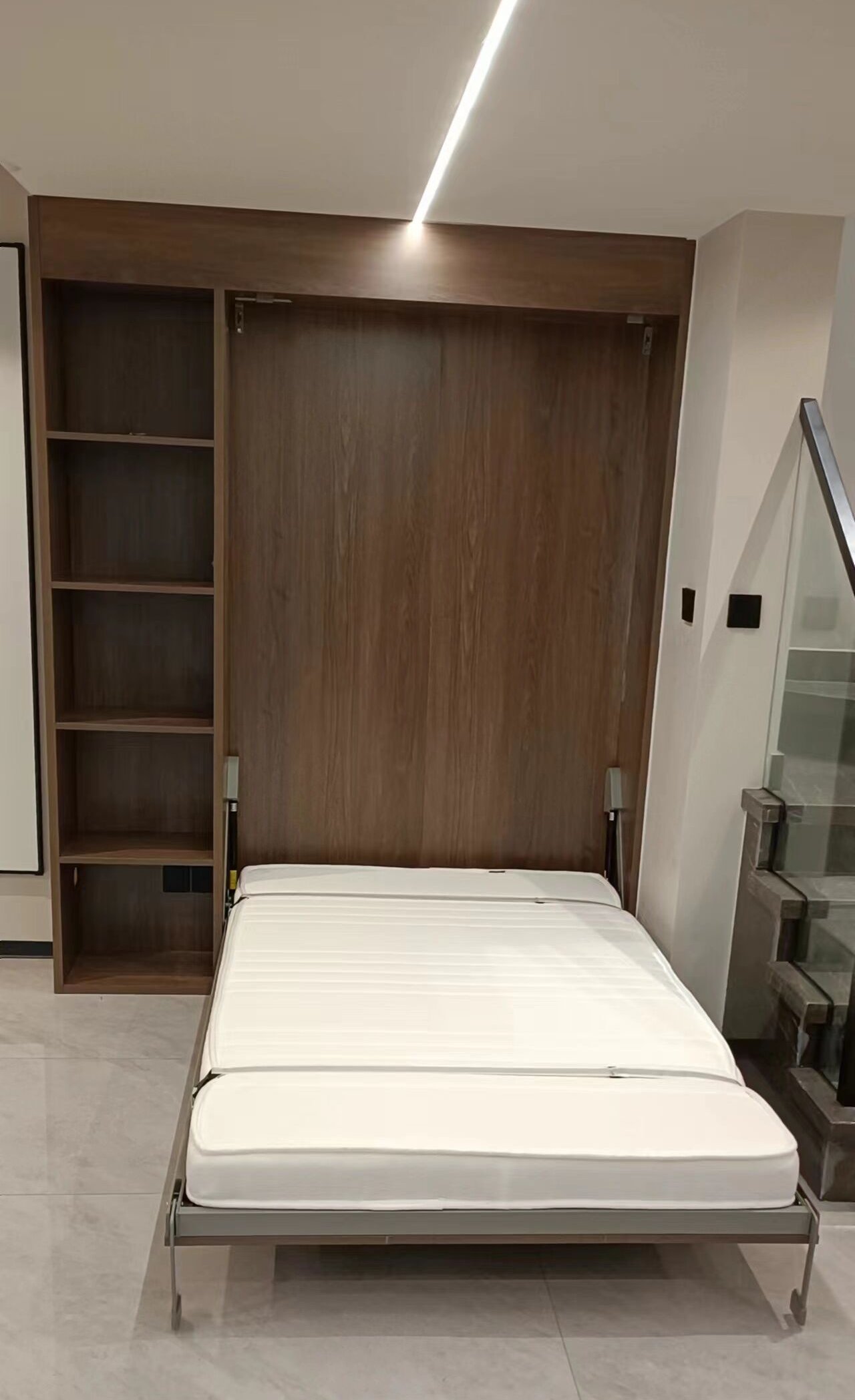 Keywords: space-saving beds, modern beds, platform beds, Murphy beds, bunk beds, customization options, maximize living space, high-quality materials, comfort and support.