Designing Safe and Comfortable Kids' Bedrooms in Singapore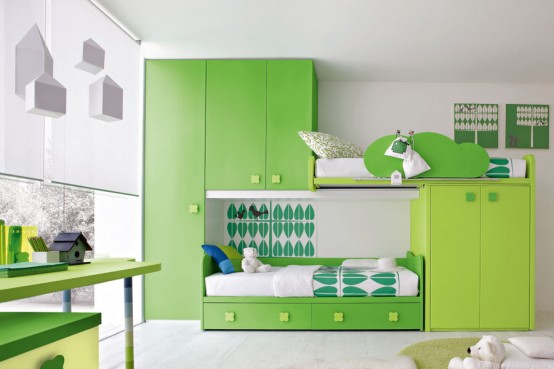 A child's room (Kids Bedroom Design) should be bright and colorful, but the most important element to consider while planning the area is safety. Hygiene is a priority, in addition to ensuring that every element in the room is chosen and placed to minimize the danger of accidents and injuries. With Speedy Decor, we will take all these elements into account to create the perfect kids room design for your precious one. Through our professional workmanship, we are able to strike the balance between fun and functionality when creating the ultimate space for your child to thrive in.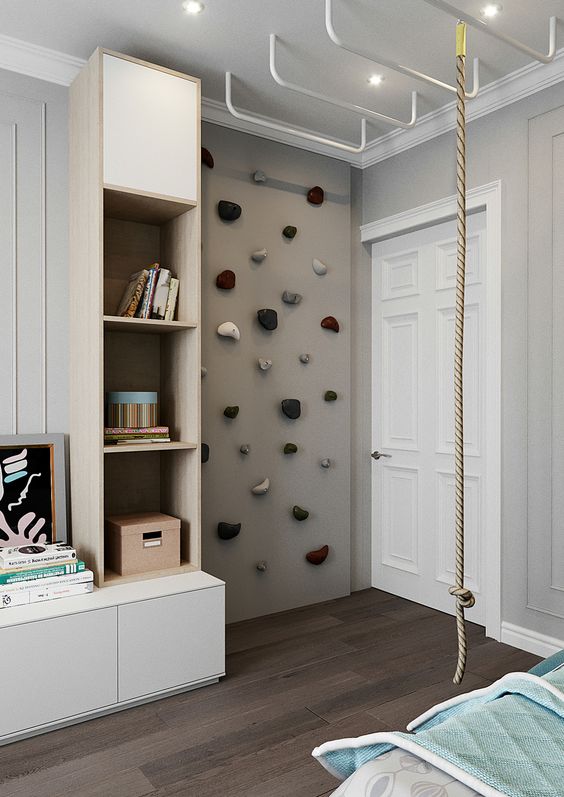 Layout Design
The children's room is frequently the smallest one in modern apartments and houses. As a result, we effectively manage its layout in order to maximize space use by examining the numerous functions that the space should fulfill. It is commonplace to say that having a bed is an imperative part of a child's bedroom. However, it should ideally also have a play zone, a study desk, or a lounging area, as well as storage space for clothes, toys, and books, depending on your child's age. (When floor space is restricted, consider going vertical to fit more into the little space.) By teaming up with our experts in bespoke kids room design, we help you to come up with innovative solutions for managing your spaces efficiently.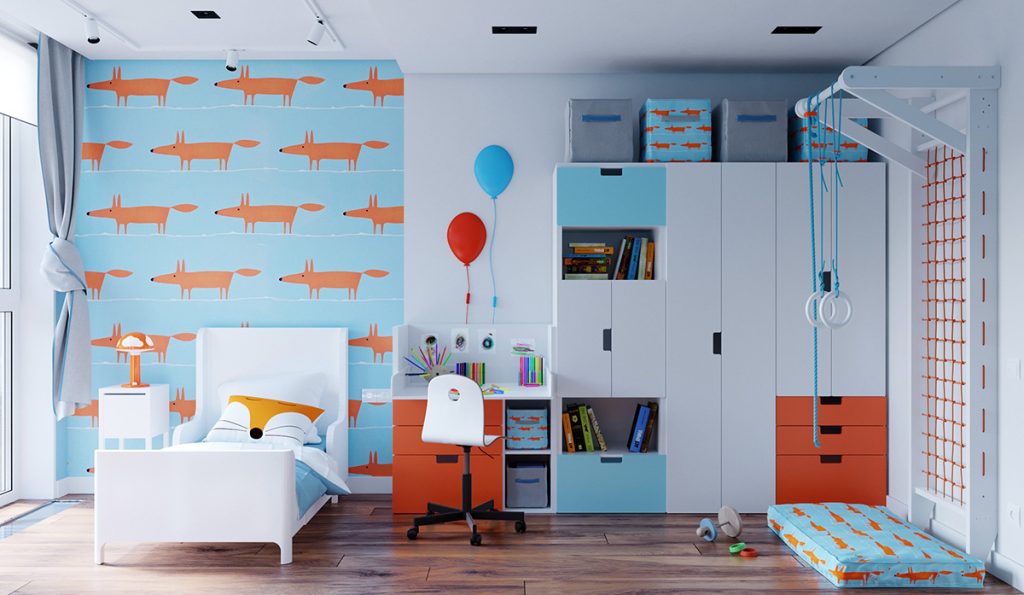 Custom Furniture
Multifunctional furniture for children is an indispensable asset, especially for smaller bedrooms. With Speedy Decor, you can have custom-made furniture for children with the help of our skilled carpenters. Remember that in a child's room, safety is paramount, which is why our children's furniture is tailored specially, devoid of sharp corners that could injure your youngster.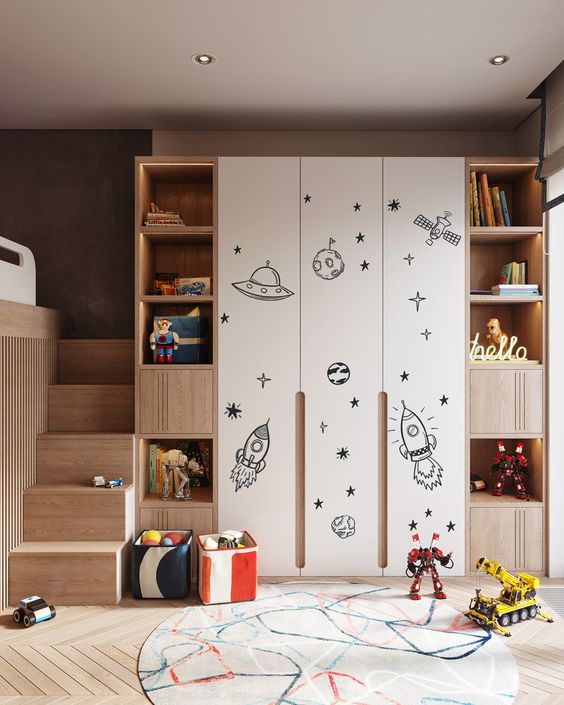 Similarly, sturdy furniture is a must to mitigate any risk of it toppling over when your child tries to reach for something from the top shelf. Since children outgrow their furniture and décor in a few years, it's only natural that you seek affordable options, which is where we come in by providing luxury kids bedrooms for a reasonable price point – quality ensured. Our bespoke furniture for children is sturdy and safe, making sure there are no compromises on safety and that your children can grow with confidence.
We specialise in customized tables, bed stands, chairs, cupboards, drawers, play apparatus and more for kids!
Incorporating Fun into Our Designs
Don't forget to include some entertaining features in your storage and layout plans. Bright colors are important, especially for a young child, so put them on the walls and furnishings with our helpful design aid. Choosing a favorite color is the ideal option for an older youngster. To avoid a single color dominating the area, remember to balance the colors with neutral or contrast shades. At Speedy Decor, we know that the makings of a luxury kids bedroom will mean that a mix of ideal elements will come into play. That is why it is important to call on design coinesseurs like us, to give a kids bedroom a touch of luxury every child (and adult) could only dream about.
Creativity is our forte when it comes to furniture. For example, your plain desk or wardrobe can be utilized to have a play area incorporated in the upper level. And one doesn't have to stop there! Have you ever considered building custom pull out beds that can be used during sleepovers? Maybe even install a tent in a corner to let your child's imagination run wild.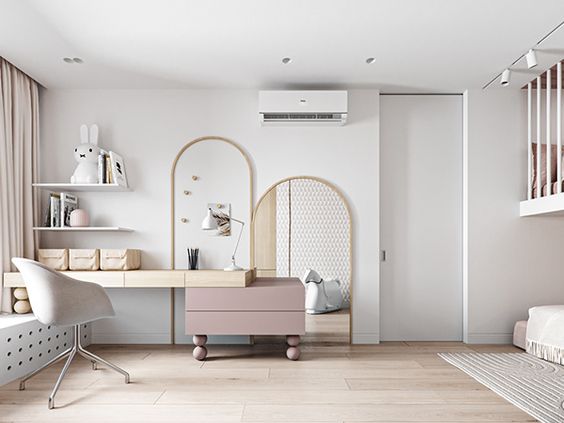 It's not easy to include so many elements into a tiny room without the space appearing cluttered, so it's advisable to work with a professional interior firm like us who can bring your ideas to life.