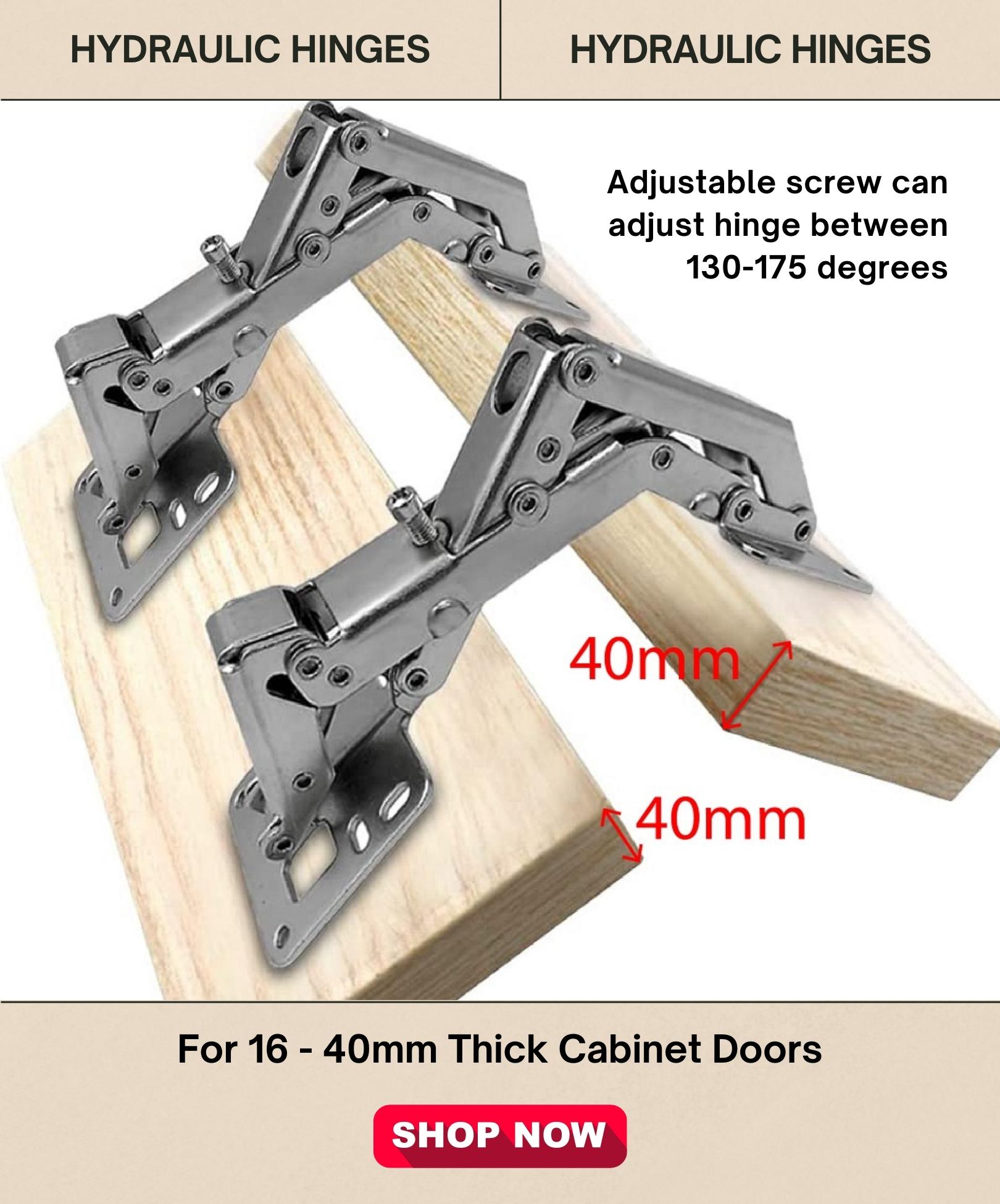 Are you looking for heavy-duty hinges for your thick cabinet doors? Look no further than Speedy Decor! Our special hinge design is perfect for those who need to accommodate doors with thicknesses of 16 – 40mm. With our unique hinge design, there's no need to drill holes in your cabinet doors, making installation easy and hassle-free.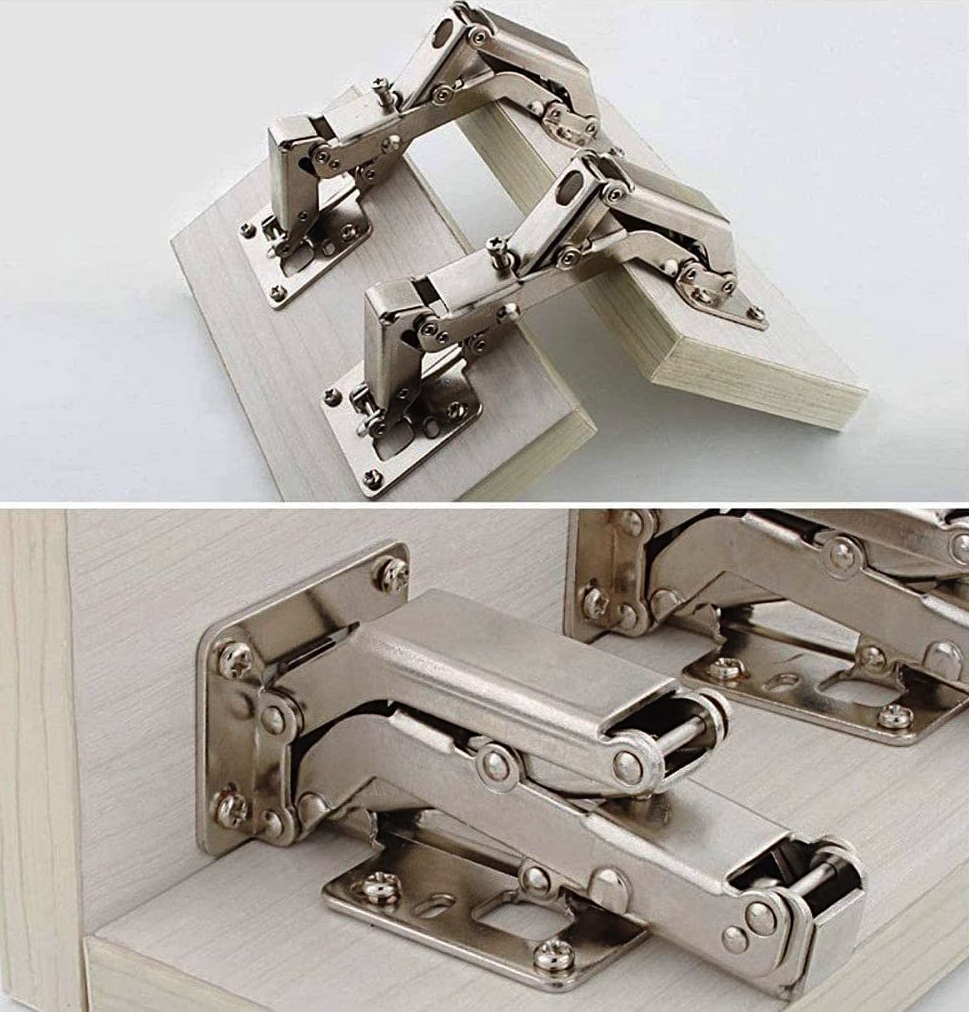 Our hinges are made from high-quality materials, ensuring durability and long-lasting performance. These hinges have been tested and proven to withstand heavy loads, making them suitable for use with large and heavy cabinet doors. Additionally, our hinges can be adjusted to ensure a perfect fit for your specific cabinet door size.
This product is ideal for carpenters or DIY enthusiasts looking for a reliable hinge solution for their thick cabinet doors. Our heavy-duty hinges are also perfect for those who want to give their cabinets a fresh new look without compromising on quality and durability.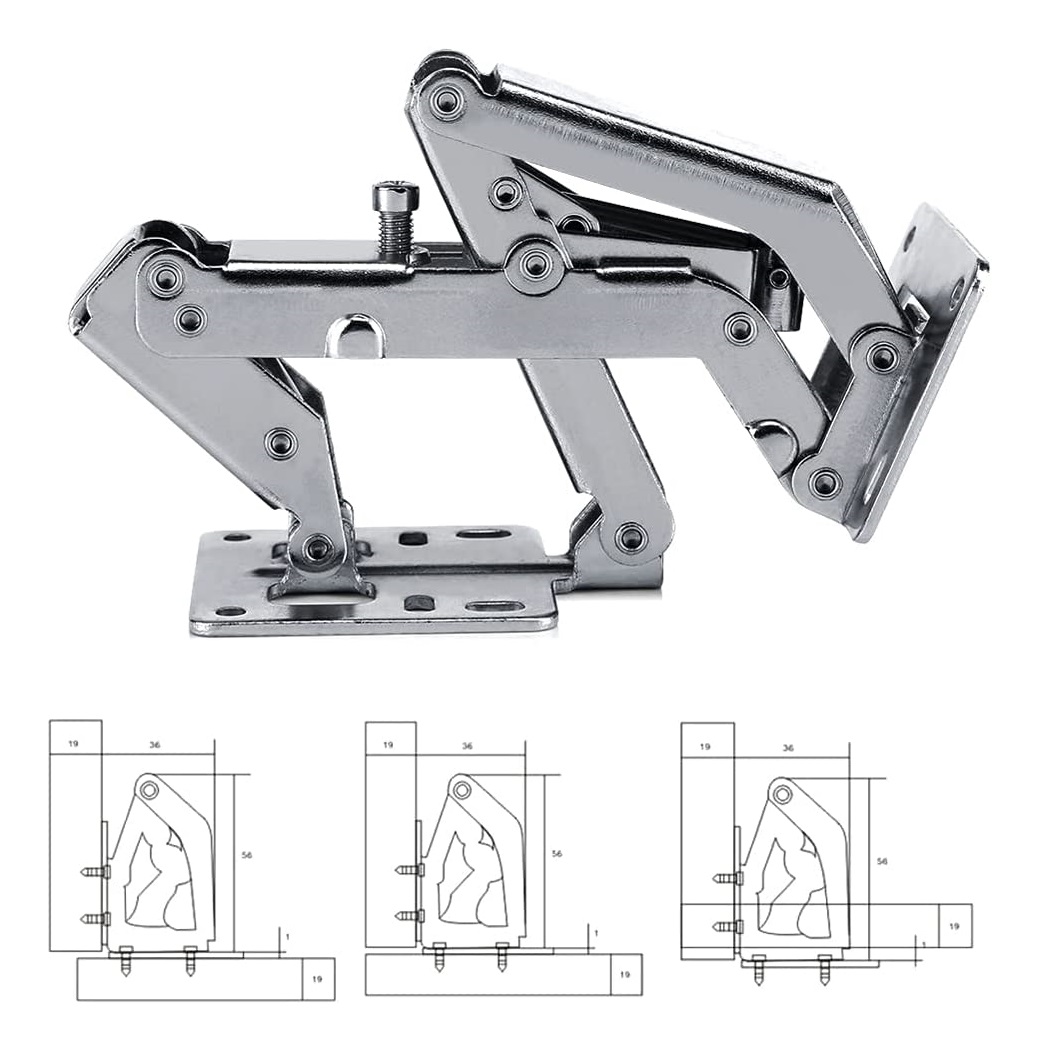 At Speedy Decor, we are committed to providing our customers with the best quality products and services. Our hinges are available for purchase on our website, and we offer delivery across Singapore. If you have any questions about our products or services, feel free to contact us at +65 8839 3899 or visit our website at Hinges for 16 – 40mm Thick Cabinet Doors in Singapore. Order the heavy-duty hinges for 40mm thick cabinet doors from Speedy Decor Singapore now!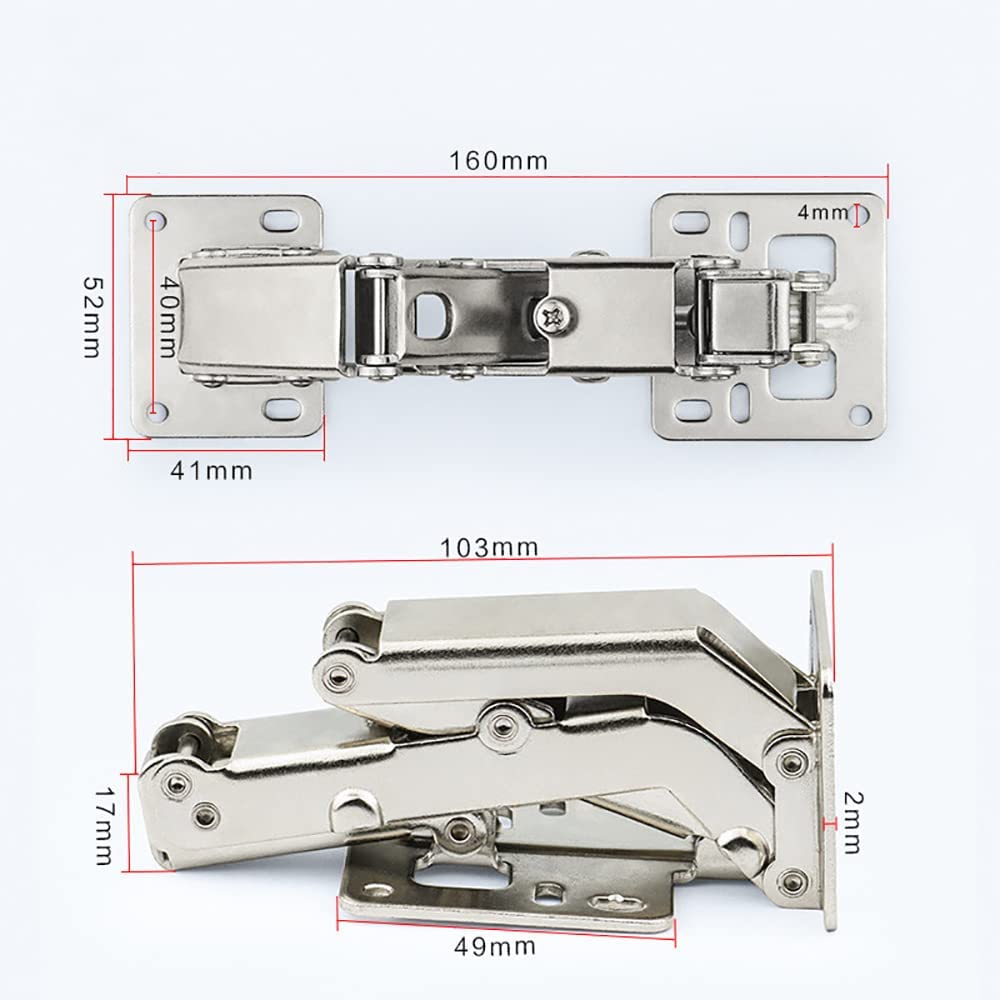 Product Details
High-quality hydraulic hinges, soft closing hinges for kitchen cabinets, only frameless doors-not for recessed doors, suitable for American-style cabinets, European-style frameless cabinets, cabinets, shoe cabinets, bookcases, Wine cabinet, wardrobe, cupboard, drawer.
Big corner: 170 degree kitchen cabinet hinge for 16-40mm thick doors; adjustable screw can adjust hinge between 130-175 degrees. The hinge is easy to install and only requires a screwdriver. These hinges are universal and can be fully covered / partially covered / embedded for installation.
High quality: The thick steel structure design improves the durability and sturdiness of the cabinet hinge, ensuring a longer service life. Please check the product size carefully before buying.
---
Customer Questions & Answers
Question: Can this hinge be used for countertop extension and lock into flat position?
Answer: It will extend but it won't lock. You wouldn't be able to put anything heavy on it.
Question: Will these work with a .5 inch thick door? Thank you.
Answer: Wow I think they could but there is a lot of spring action so it takes force to open and close. They could come lose if there was a lot of daily use. You could add glue to the 3/8th screw. Nah I would not do it. Unless you can use machine screws and put a washer and nut on the opposite side?
Question: i have a 2 inch thick door will this hinge work?
Answer: Did it work? I'm wanting these to also do something at 2"
Question: Can I use on an outside shed door weighing 100 lbs?
Answer: I have 4 of them opening a secret bookcase that weighs close to 80lbs. I'm thinking of adding 2 more so i can put whatever on the bookcase.
Question: Does this hinge have a slow open effect when used as a drop down door? I have a door that opens down too fast and I need to slow it down.
Answer: Unfortunately no. This mechanism is a 'hard stop' and 'hard open' meaning pops open with pressure and pops closed with pressure. No gradual pressure or 'soft close' or 'soft open'.
Question: Will these hold a lift-up door open? If so, which one?
Answer: These would hold a lift door open within a reasonable weight. They are 'hard stop' open and 'hard stop' closed so there is a definite pop open and pop closed action. As long as the door in
question is not heavy, these are strong so they should be able to handle it.
Question: Does this need a latch to keep it closed?
Answer: Depending on how you are using it, it would need a latch… I used magnetic latches on the inside.
---