Express Yourself with a Custom Handbag Display Cabinet
Are you an avid bag collector? Do you ever look at that cluttered shelf of bags and wonder when you'll ever get to packing them up?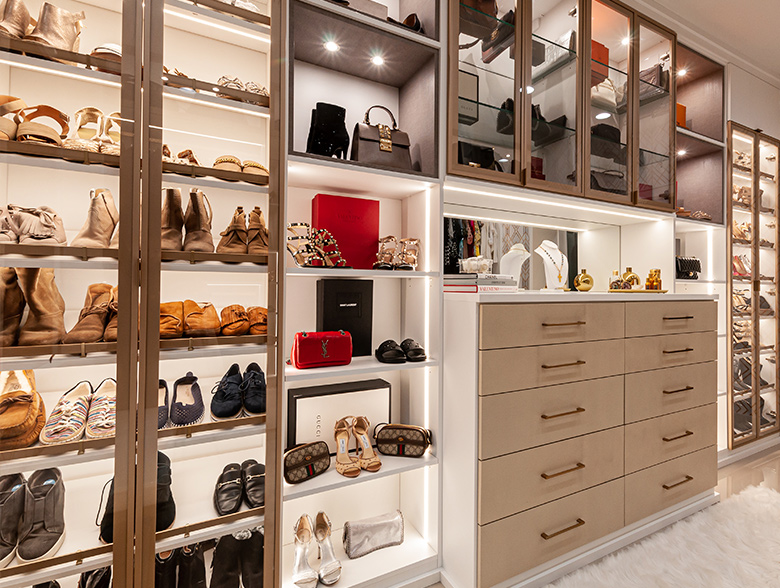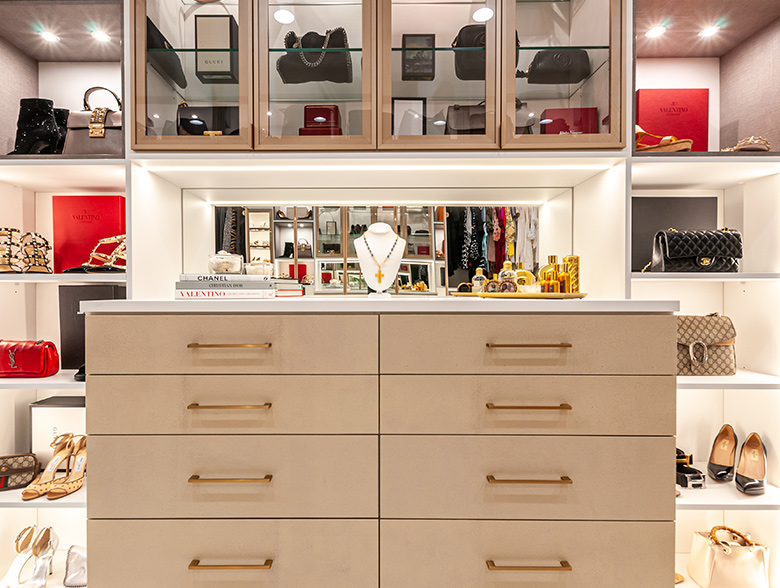 Well, a custom handbag display cabinet may be just the solution to your woes. Many of us love to collect aesthetically pleasing items to look at every day. If you are such a collector, it may be a good idea to look into pampering yourself with a glass display cabinet for your bags.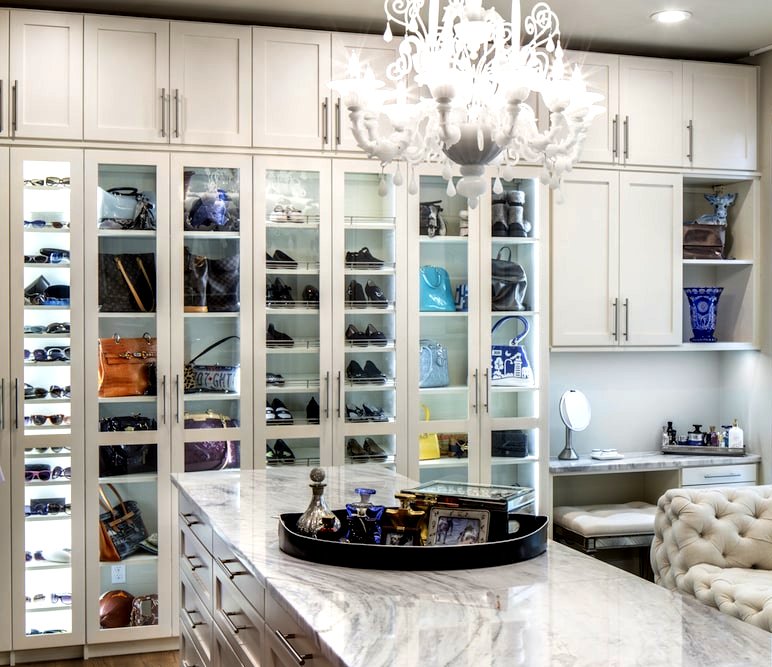 You don't have to have the most expensive branded handbags to line your collection – even your everyday bags can look just as good as your designer bags and do a great job expressing your personality. Look no further than Speedy Decor for the perfect custom handbag display cabinet that your own collection deserves. Whether you're creating a display for your own appreciation, inviting others to admire your personal collection, or displaying your bags for sale, rest assured that we've got your back with the perfect display case for your showpieces.
Solid Wood Display Cabinets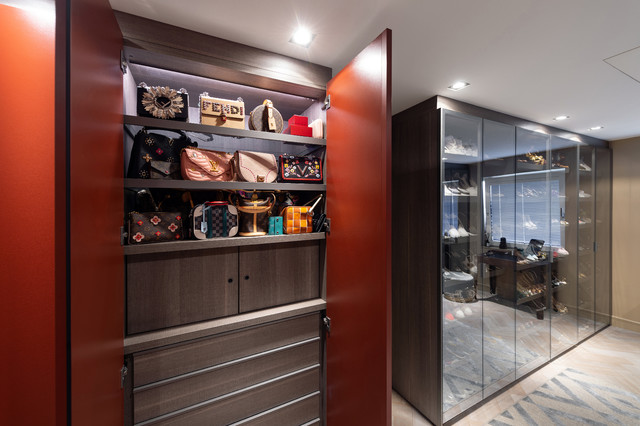 Using some of the finest quality solid wood available, our solid wood display cabinets are a great choice for both the novice and experienced homeowner alike. Our design team at Speedy Decor carefully hand-picks the solid wood used for each display cabinet, ensuring that the material matches our standards for durability, strength and aesthetics. We have plenty of options available for solid wood so you can be sure to find the perfect custom display cabinet that fits your home theme.

Often used in retail stores, laminate display cases are made out of high-pressure laminate sheets, allowing full customisation of shape, size, and look. Laminate sheets are great for custom display cases due to the sheer amount of possibilities you could achieve with this material, be it a full-vision or half-vision display case, a unique visual aesthetic, or even the grounds for adding in mirrors or LED lighting. Want a polished, marble look for your entire room, including the display cabinets? Laminate sheets are the solution for you. Speedy Decor has helped numerous homeowners create their perfect laminate display cabinet with this flexible material.

Glass is another popular material for a display cabinet because it can offer a clean, frameless look that is easy to illuminate with display lights. The advantage of glass is that it can be fully see-through, allowing you to omit any borders or frames for a truly eye-catching display case that looks at home in any minimalist living room. On top of that, glass is also easy to clean and maintain, requiring no more than a basic wipe-down every once in a while. While glass may generally be less durable than solid wood or laminate, Speedy Decor believes it is worth investing in a high-quality glass when considering your custom display cabinet. Glass comes in different grades, with the better quality ones being pricier but also thicker, stronger, and less prone to shattering. Many homeowners opt for glass display cabinets if they have items to show off, such as bags.
Get Started with Your Glass Display Cabinet for Bags Today!
Regardless of the material you pick, our design team at Speedy Decor is able to work with your requirements and deliver a fully custom-made display cabinet that will do your bags justice. Whether you want your display cabinet to be the centrepiece of the room, or just an accessory in the background, rest assured that you will be getting the best that Speedy Decor has to offer. Get started on designing your custom display cabinet today!
Now with our AI engine built into our platform, you can get a immediate quote by Click on 👉 Get Started with a Display Cabinet Item, and select display cabinet design to get your quotation, simply input the length of your cabinet needed, or simply whatsapp our team @ 📞+65 8839 3899, or click on the right bottom page whatsapp icon and start chatting with our designers.