Reinstatement and disposal Work In Singapore
 If you're looking for a reinstatement or removal contractor in Singapore, then look no further than SpeedyDecor. Our contractors are highly trained and efficient, ensuring that we can have you settled into your new premises as soon as possible. With a range of prior experience as well as expert knowledge, they will ensure that the facility that you were leasing is changed back into its original form, allowing you to make a number of decisions regarding its future. No matter the size or scale of the reinstatement or disposal work, our team will ensure that you get nothing less than the highest quality results.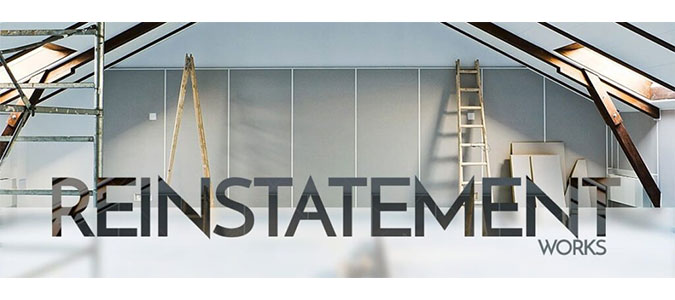 Our niche skillset and attention to detail mean that we are able to complete all jobs without hassle. We have the ability to work within strict deadlines, working around the clock to guarantee that we meet the dates previously agreed at the start of the project. Whilst working to deadlines, we also make sure that we do not compromise on the quality of the work. We ensure that each individual project is completed to the highest possible standard, not completing a job until you are completely satisfied with the work that has been completed.
 Innovative Technology
 When you choose to work alongside our reinstatement or disposal contractors in Singapore, you can be confident that we are using the very best technology available in the industry. Alongside continuous training, our team make use of the best technology that is available in the industry. We update the equipment that we use on a yearly basis, making use of top technology to enhance our ability to complete jobs. This technology also ensures that our team are as safe as possible whilst working on projects.
 At no point during any project will we compromise on quality. Our tools ensure that each job is completed to absolute perfection, ensuring that you get the very best out of our services. We work on a wide range of building types, from smaller condos that have been used to rent for tenants, to whole apartment blocks that need a complete reinstatement. This myriad of experience means that we can tailor our services to your needs, no matter what you are looking for.
 Outstanding Customer Service
 During our reinstatement or disposal work in Singapore, we place customer service at the very top of our priorities. From the very onset of the project, our team will do our very best to keep you in the loop of where we are. We will inform you of what stages we are at, working hard to meet every deadline on time. If we encounter anything that slows us down or makes a change to our deadlines, you will be informed as soon as possible. If you have any questions throughout, our friendly team will be more than happy to provide you with any answers that you require. In the meantime, sit back, relax and let us complete the work for you!