The Challenge of HDB Kitchen Renovations–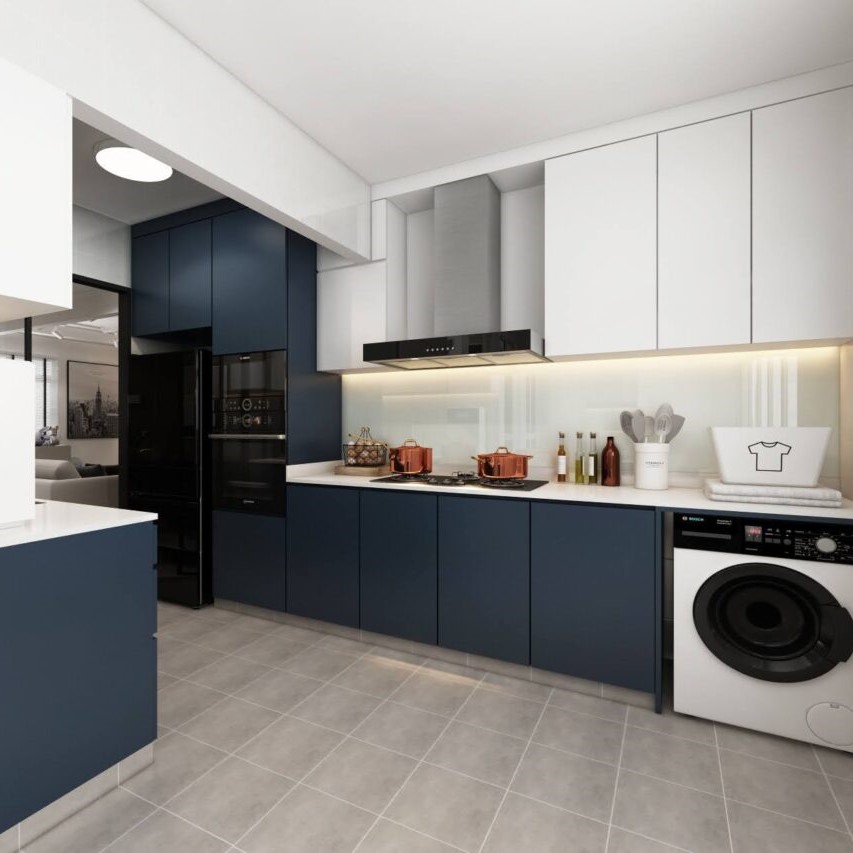 The Kitchen Revolution—-Save 50% of Time and Budget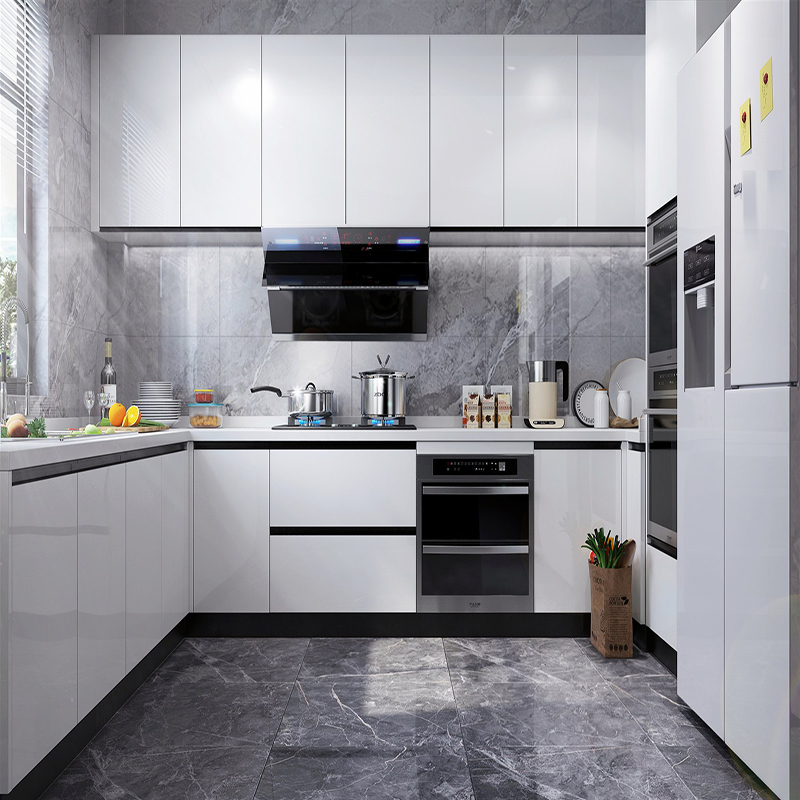 Singapore's HDB flats are known for their compact layouts, and kitchens are no exception. A small kitchen can quickly become cluttered and impractical, making efficient use of every inch vital. Additionally, strict budget constraints often associated with HDB renovations necessitate resourcefulness in design choices and cost management.
The Modular Kitchen Revolution—-Save 50% of Time and Budget
Modular kitchens, renowned for their flexibility and efficiency, have been a game-changer in the world of interior design. They provide a comprehensive solution to the challenges faced by HDB homeowners. Here's why they have become the go-to choice for savvy renovators:
Space Maximization: Modular kitchens are specifically designed to optimize every square inch of available space. They offer a range of cabinet sizes, drawer configurations, and shelving options, allowing homeowners to tailor the design to their unique needs.
Cost-Efficiency: HDB kitchen renovations can be pricey, but modular kitchens present a cost-effective alternative. They come in standardized sizes and designs, reducing the need for expensive customizations. This frees up budget for other crucial aspects of your renovation.
Rapid Installation: Modular kitchens are engineered for quick and hassle-free installation. With the assistance of professional installers, you can expect the project to be completed in half the time it would take for custom-built cabinetry, saving both labor costs and reducing disruptions to your daily life.
Customization Versatility: While modular kitchens adhere to standardized designs, they are incredibly customizable. Homeowners can select from a wide array of finishes, colors, and materials, enabling them to craft a kitchen that perfectly aligns with their personal style and vision.
Functional Excellence: Modular kitchens are purpose-built for functionality. They feature ingenious storage solutions such as pull-out pantry shelves, corner cabinets, and built-in organizers. Even the smallest of kitchens can be organized and efficient with these additions.
Durability and Quality: Many manufacturers of modular kitchens offer high-quality materials and finishes, ensuring that your kitchen not only looks fantastic but also stands the test of time. This substantially reduces the need for costly repairs or replacements down the road.
Please click on the WhatsApp icon to find out more with our specialist'
The Local Advantage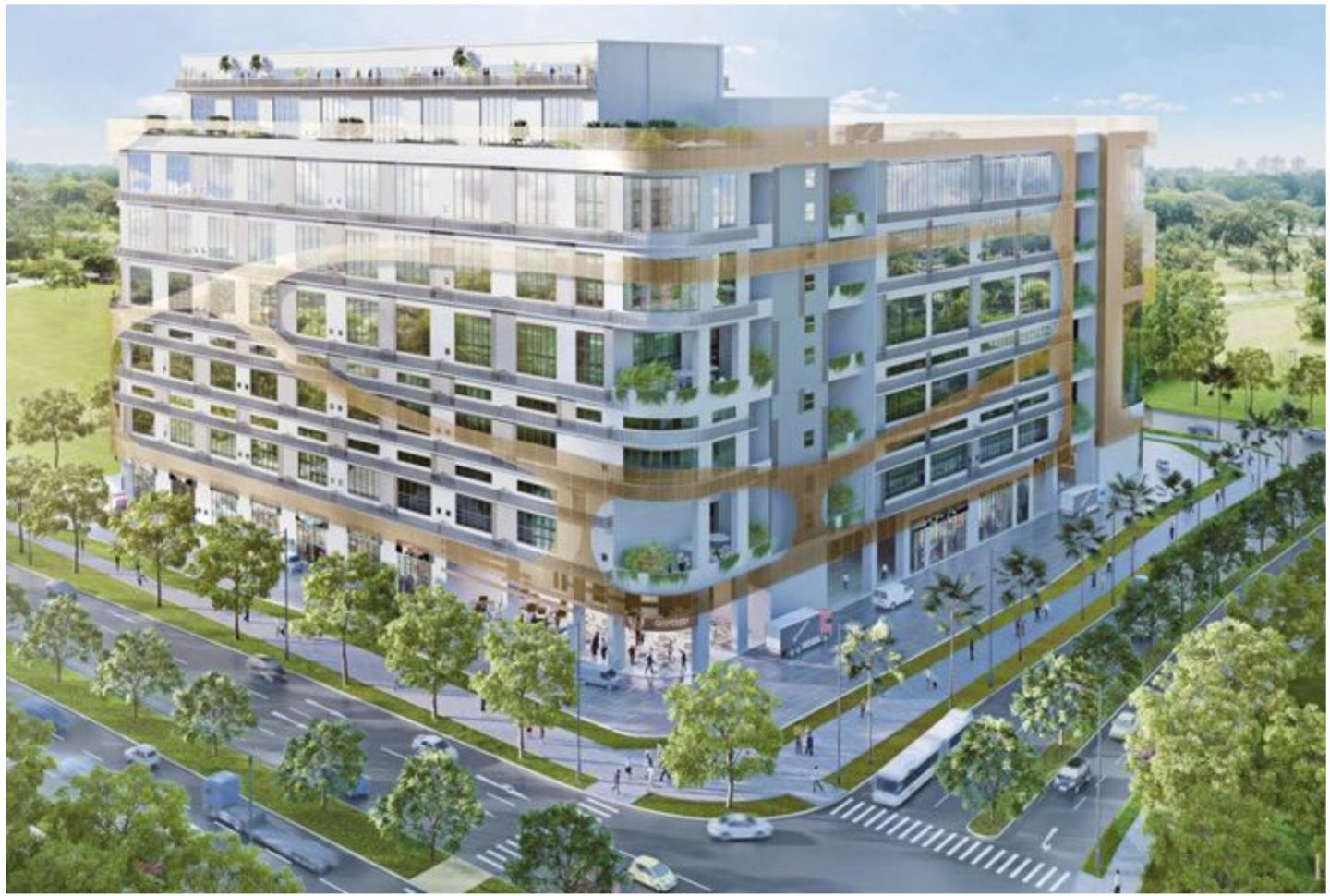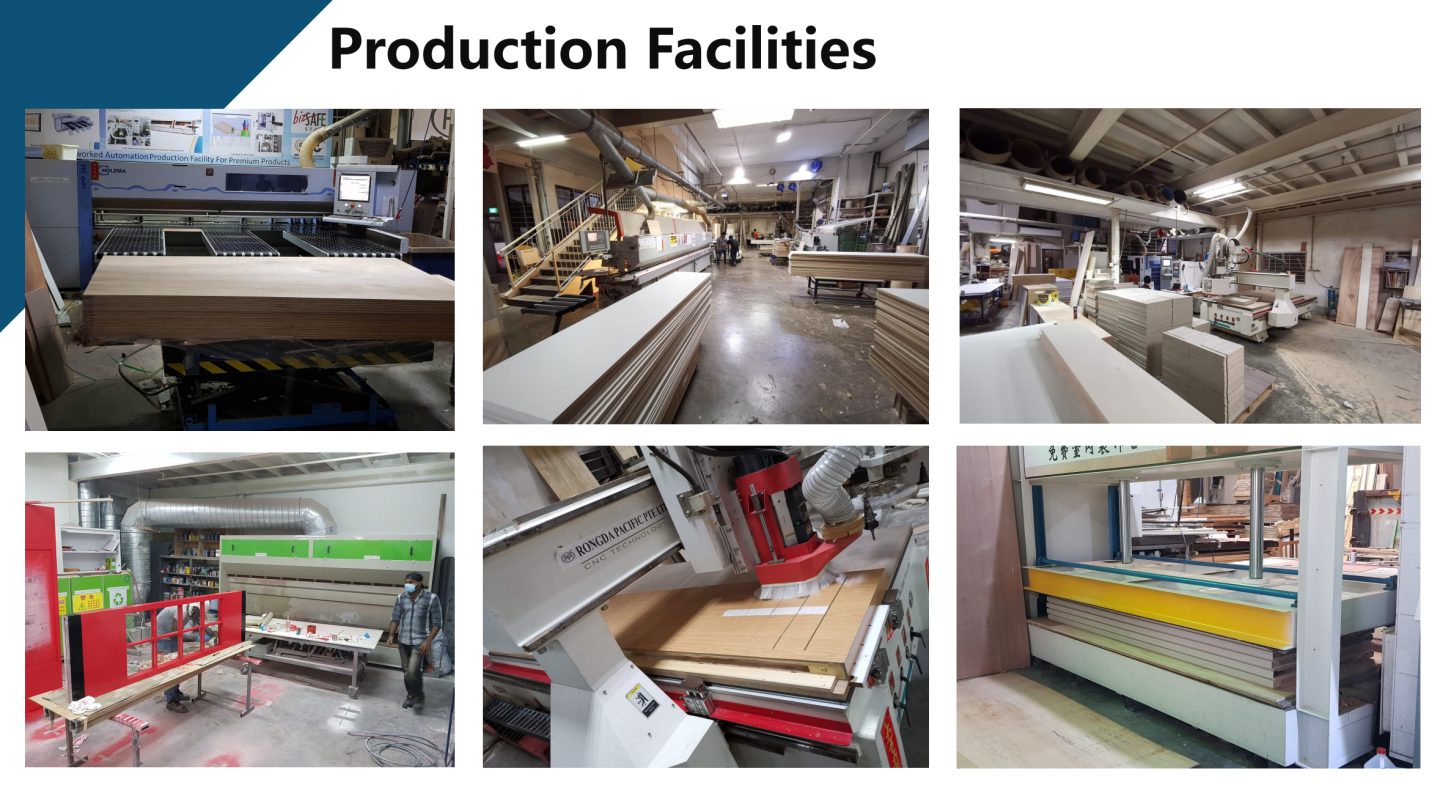 Choosing a local factory with 30 years of experience in design, installation, and after-sales service can be a strategic move for your HDB kitchen renovation project. Local expertise brings several key benefits:
Knowledge of HDB Regulations: Local factories are well-versed in HDB regulations and requirements, ensuring that your renovation complies with all the necessary guidelines.
Personalized Service: A local factory is more likely to provide personalized service, understanding the unique needs and preferences of HDB  Singaporean homeowners.
Quick Response Times: Local factories can offer faster response times for inquiries, on-site visits, and problem resolution, ensuring a smoother renovation process.
When it comes to renovating small kitchens in HDB houses in Singapore, achieving a balance between efficiency, functionality, and aesthetics is paramount. Modular kitchens have emerged as the ideal solution, providing a cost-effective means to optimize space and cut renovation time in half. With a local factory boasting three decades of experience, you can embark on your HDB kitchen renovation journey with confidence. This combination of innovation and local expertise promises not just savings but also a beautifully transformed kitchen space that you'll be proud to call your own.
How to place an order for Kitchen Renovation?
If you live in a place where space is limited, you may benefit from a modular kitchen. Modular kitchens are composed of prefabricated units that can be combined as you wish. A modular kitchen will provide you with plenty of space for storing dishes, flatware, utensils, spices, and pantry items. You can customize every aspect of the kitchen, from the height of the countertops to the composition of the flooring. Modular kitchens are highly durable, and individual components can be replaced if necessary, while leaving the rest of your kitchen intact.
Measure your existing area of where you would want to have your kitchen cabinet, choose the layout for your kitchen. The layout and shape of the kitchen play a crucial role in space utilization. The most common kitchen shapes are L-shaped, U-shaped, straight (or galley), and parallel.
How much my Modular Kitchen Cabinet Cost?

Choose laminate materials. The top, bottom, and side panels of a unit — will be made out of the laminate material you select. The front of the unit can be customized with different finishes to match your style and decor.

There are numerous options when it comes to choosing the bottom cabinets your units, will be made from you. (Kitchen bottom cabinet depth = 580mm) Think about how long you want your modular kitchen to last as well as your environmental conditions. Select the materials for your tabletop. Countertops can be made from laminate or quartz, premium quality quartz stone is the best option as it resists heat, scratches, and stains and protects against mold and mildew. It also offers an endless variety of different patterns of veins, specks, and swirls.
Pick the colour for your quartz stone tabletop. (If you has selected cabinet with quartz stone tabletop)

Select your top cabinet application unit. (Kitchen top cabinet depth = 350mm)

You mush select the cabinet base, if you no need the base please select the "None" option.

Choose the hardware (Hinges and runner) – Coming from our company experience, always choose a good hardware brand. The hinges, drawer and cabinet material and mechanisms can make your experience with the modular kitchen a bliss or misery. Nobody likes to see the drawers cropping new problems now and then. And people like to avoid the screeching noise from the busted ball bearings in the drawers as well. Invest in a good brand like BLUM. I have used of it and they have proven to be more reliable than the others (that's why I chose them).

Factor in plumbing. Decide where you'd like your sink to go so that proper plumbing can be set up, As one of the Singapore leading plumber, we know how to do the job right at the most affordable prices in the industry. You can count on us to be your plumber. We have the knowledge and experience to get the job done right.

We are able to purchase and install a new sink, tap and cooker hob for you with an economical budget. you use our appliances, would be better. because cut-off size the table top have a lot of dust. used our appliances, our carpenters can cut directly at the factory rather than at your home. we are a interior designer company. and our price are cheaper than market, because we get the goods directly from the supplier.

Excel hardware – Making your home life easier. you spend a better part of your home life in the kitchen, It's better to make it as ergonomic as possible. Excel Hardware is a renowned brand whose kitchen paraphernalia is designed to solve all your big and small problems.At SPEEDY DECOR, we have a complete set of design and manufacturing solutions that can effectively solve the problems you may encounter and provide you with assistance.

 If you are interested in learning more, please contact us at phone number+65 88326373.