Landed renovation in Singapore / Landed interior design in Singapore / Landed property interior design in Singapore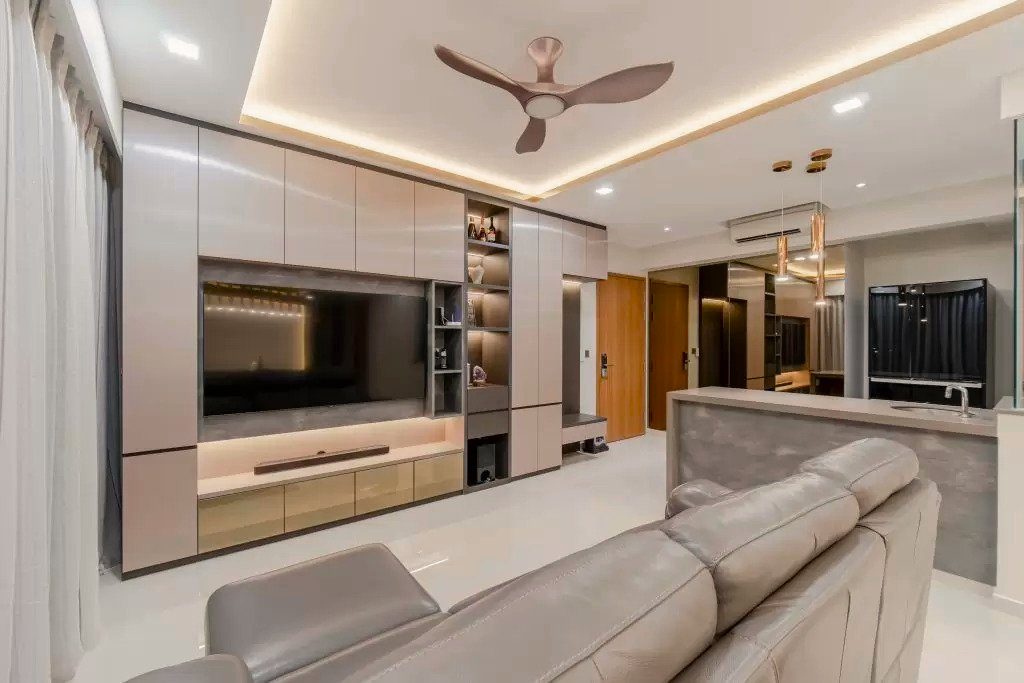 Singapore is one of the most dynamic and exciting places to live in Southeast Asia. With its wealth of culture, cuisine, and natural beauty, many people are moving to the city.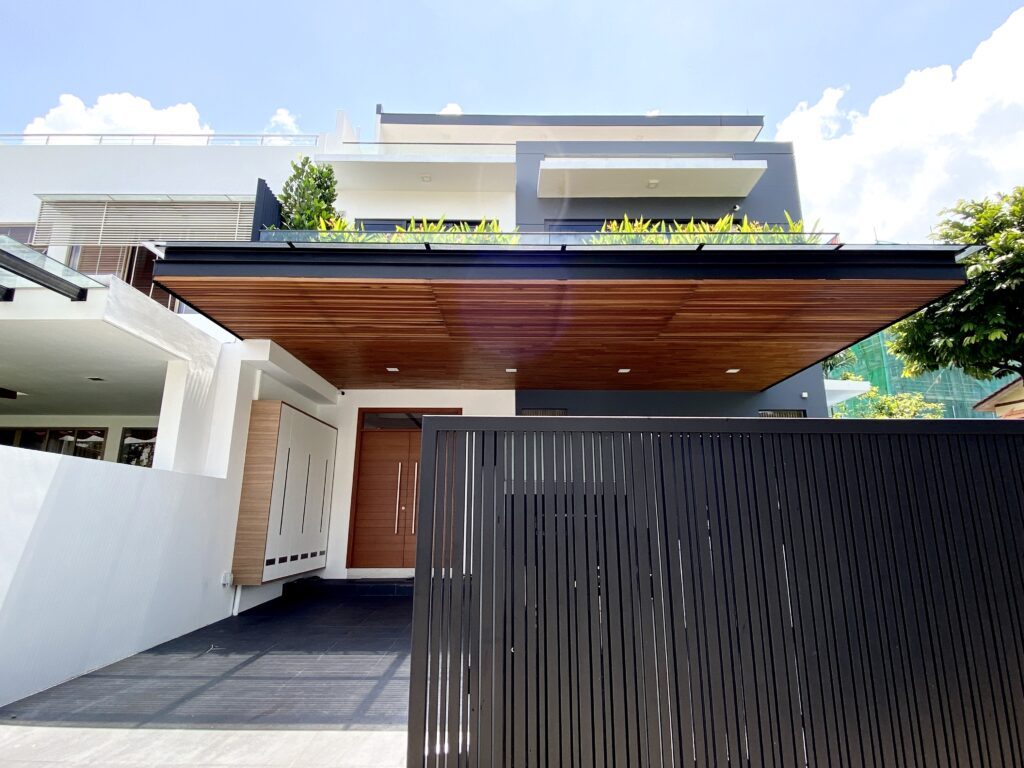 This growth brings with it the requirement for additional room, and the creation of additional space necessitates either the renovation or construction of existing homes. Landed homes are a very popular type of home in Singapore, and are favoured for their spaciousness and elaborate design. Many homeowners choose to invest in landed property interior design in Singapore to give their homes an elegant, modern feel.
Landed renovation in Singapore is a trend that has been gaining traction for some time now and is expected to continue doing so for the foreseeable future. The interior design of landed properties is the primary focus of this particular form of renovation, which has grown to become an important component of the interior design business in Singapore.
It is an art form in and of itself to design the interiors of landed houses. The job of the interior designer requires careful consideration of every facet of the space, as well as how its occupants intend to make use of it. In order to make the most of their living space, homeowners of landed property frequently seek the assistance of an interior designer.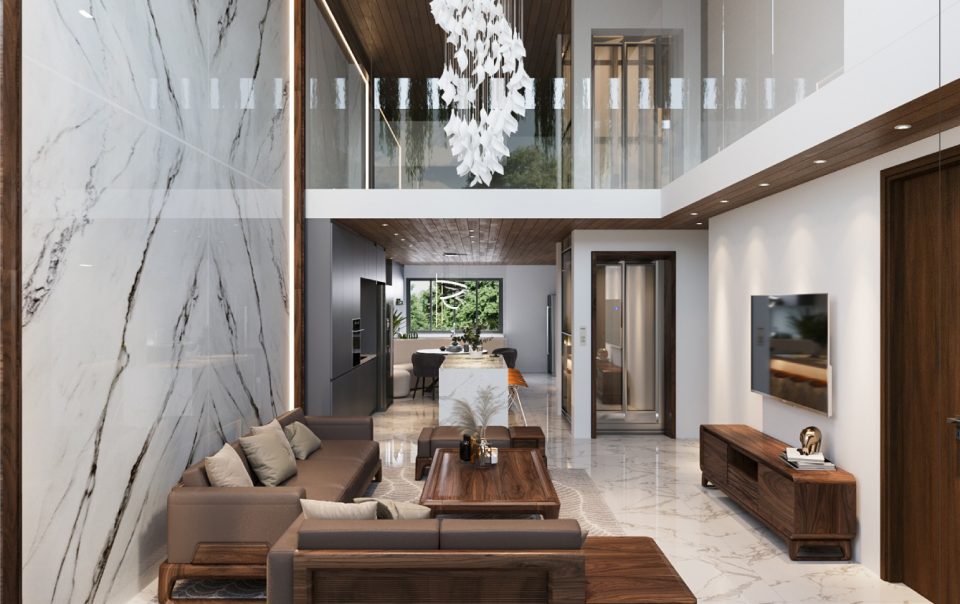 An appealing ambience that helps guests feel at ease may be produced by a landed interior design in Singapore. This is accomplished by developing a space that reflects the home owner's individual sense of taste.
If you are one of the few privileged who own a landed property in Singapore and are looking to renovate it, you have come to the right place. Our top-notch landed property renovation services leave nothing else to be desired, so that you can focus on the important things in life while we renovate your house. Renovating a landed property in Singapore has never been easier!
Complete Landed Property Renovation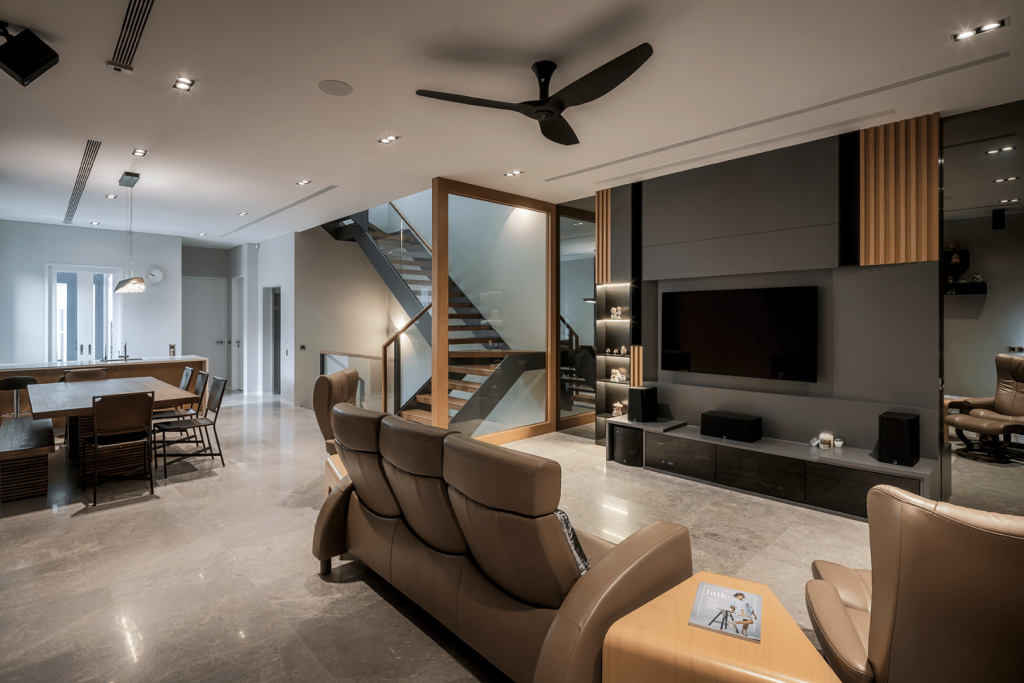 Have you recently purchased a brand-new landed property and are planning to move into it? Or do you have a resale property that you plan to revamp? Alternatively, you may be a long-time homeowner who feels it is time to get a makeover for your landed property. There can be many reasons why you may want to renovate your landed property – whether it is to make it liveable, preparing to welcome a new member of the family, or even if you simply feel like it.
Regardless of the situation, we are the team for you. We specialise in renovating landed properties of all shapes and sizes, ranging from a newly constructed bare-bones house to a long-time home that is due for a restructuring. Redesigning a landed property is always an exciting process because you are subject to fewer regulations than a typical HDB flat or condominium apartment, allowing you to perform more extensive renovation works to achieve your dream home. We are delighted to be your partners in this journey as you prepare to remodel your home into a new look.
Sprucing Up Your Landed Property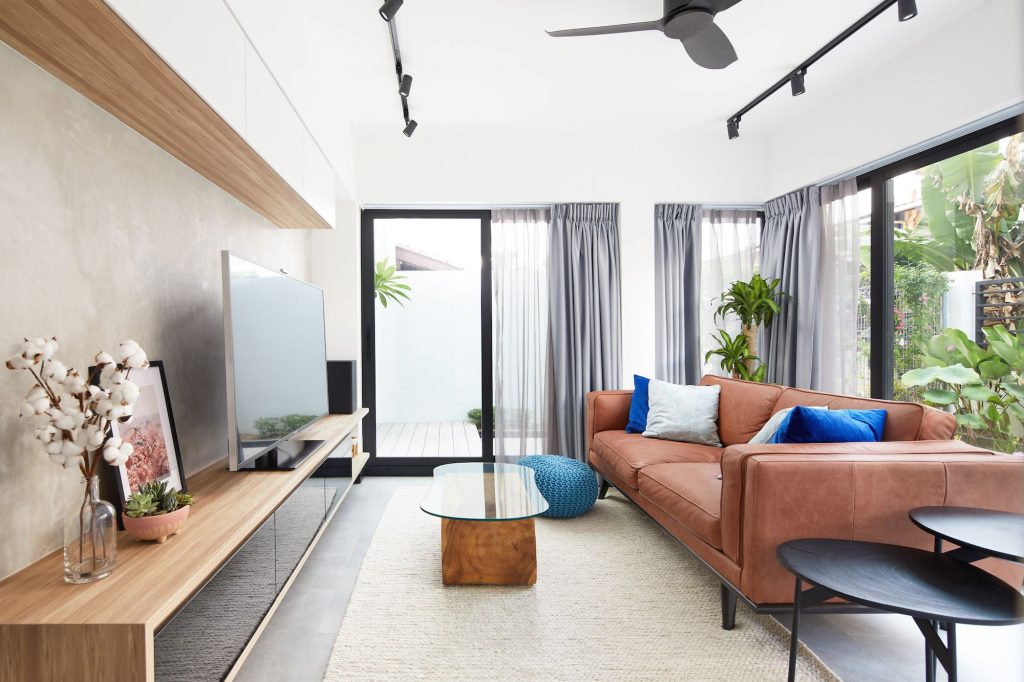 Perhaps you have owned your landed property for some time and are looking to touch up its interior for yourself, a tenant, or a new homeowner. Well, we are here to help! From repainting to repair works or minor renovations, we are able to bring new life to your landed property and make it as good as new. Even if you need some ideas on how to spruce up your landed property, we are happy to take a look at your house and provide some suggestions. Additionally, we go the extra mile to ensure as little obstruction as possible, allowing you to continue to carry out your daily activities without being disturbed by the renovation works. Once we are finished, you will be able to utilise your newly refurbished home straight away!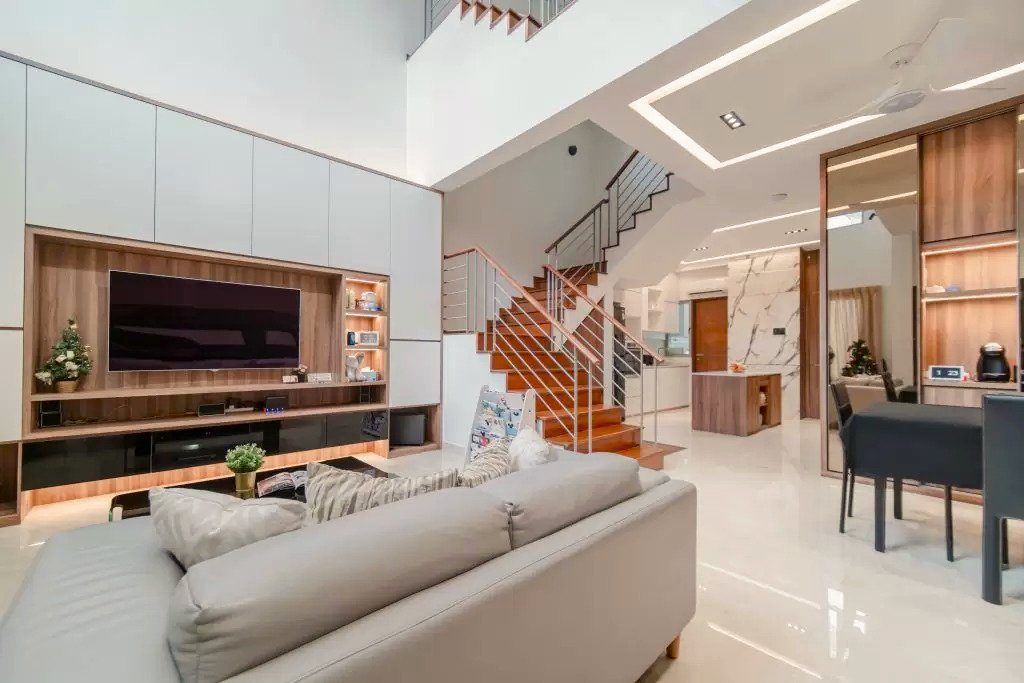 We recognise that renovating a landed property can easily become hectic, especially if you are planning to conduct a major renovation. As an experienced contractor firm, we would like to make the gift of landed property renovation accessible to everyone, even if you have not had prior experience in house renovation works. Rest assured that when you choose us, you are in the good hands of our expert contractors who have worked on numerous similar projects for satisfied customers. Enjoy a modern, luxurious interior fitted with the finest materials sourced from our trusted business partners. Setting up and packing up once we're done will be completely handled by our team so that you can enjoy minimal interruption to your everyday life during the renovation process. We take extra measures to ensure that your landed property renovation is so hassle-free and relaxing, you wouldn't mind doing it again!
If you are looking at redesigning, redecorating or renovating your landed property, look no further. Our team of experienced contractors has worked on numerous landed property projects, so you can be confident that we know the ins and outs of landed property renovation. Get in touch with us today for a free quote!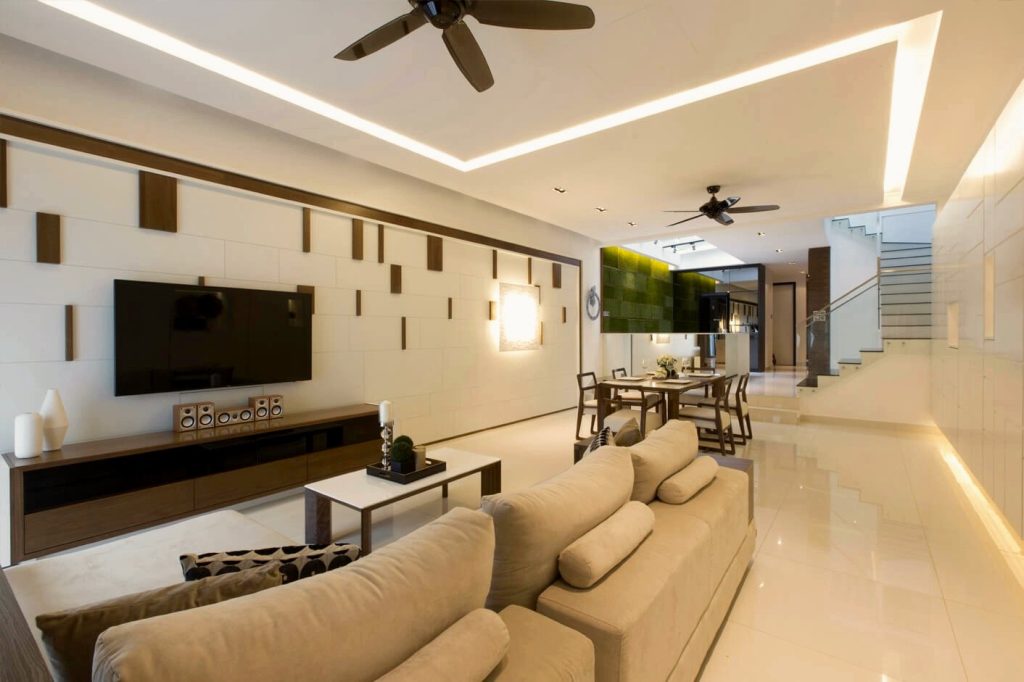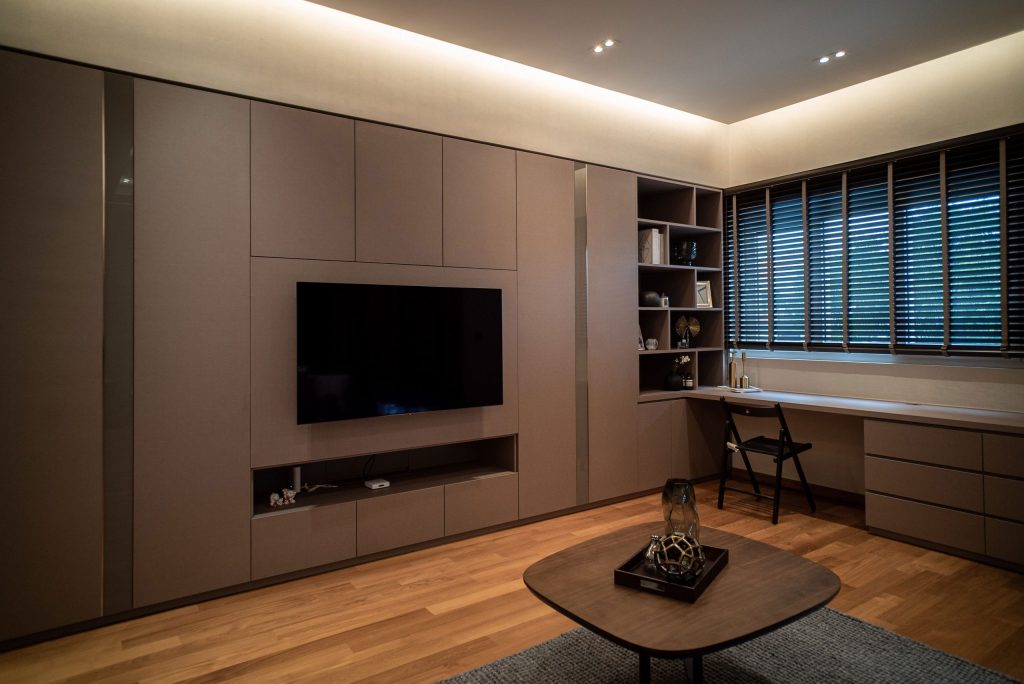 We welcome you WhatsApp our team @ 📞+65 8839 3899, or click on the right bottom page WhatsApp icon and start chatting with our designers.