Different Types of Display Cabinets
Open Display Cabinets: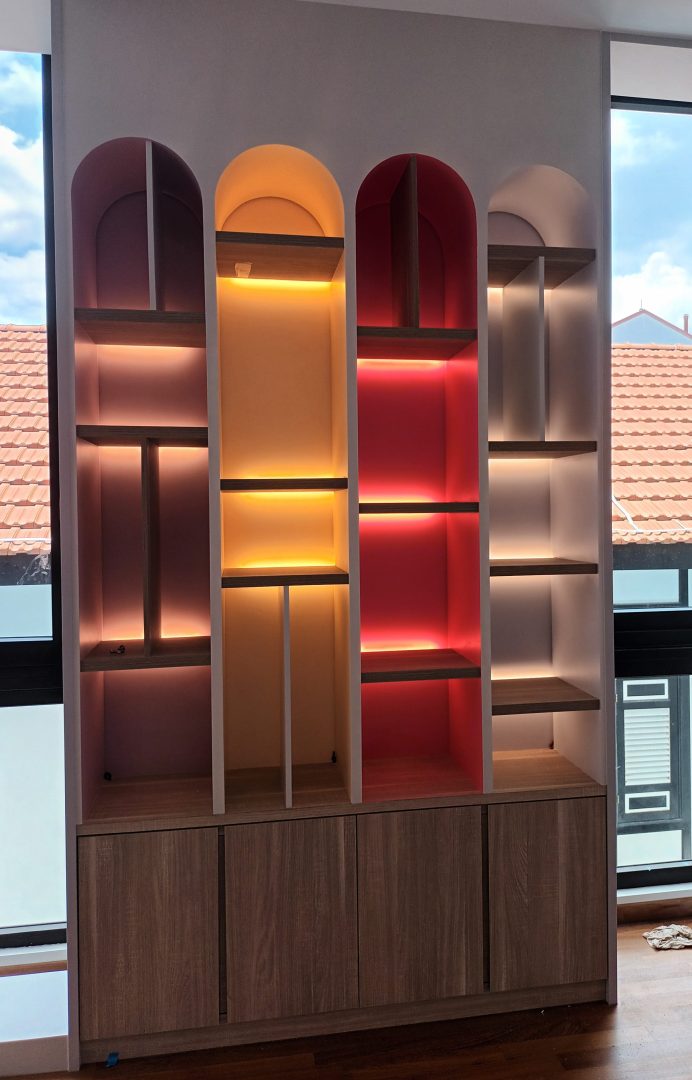 Open display cabinets, as the name suggests, are cabinets without doors. They provide a seamless and unobstructed view of the displayed items. Open cabinets are ideal for creating an inviting and interactive display where customers can easily browse and examine the items.
Standard Aluminum Frame Glass Door Cabinets (Aluminum Frame Thickness 3cm or more):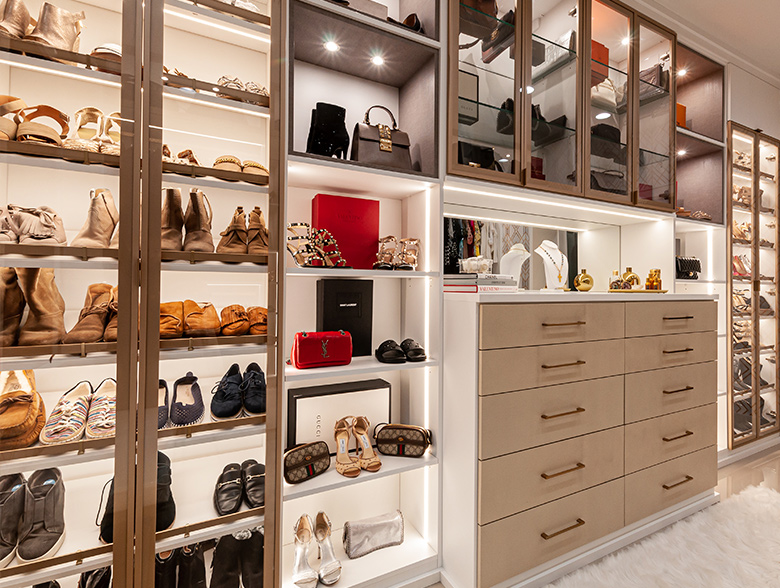 Standard aluminum frame glass door cabinets are a popular choice for displaying various items. They feature sturdy aluminum frames with glass doors, providing both visibility and protection for the displayed objects. The aluminum frame thickness of 3cm or more ensures durability and stability.
Slim Profile Aluminum Frame Glass Door Cabinets (Aluminum Frame Thickness only 2cm):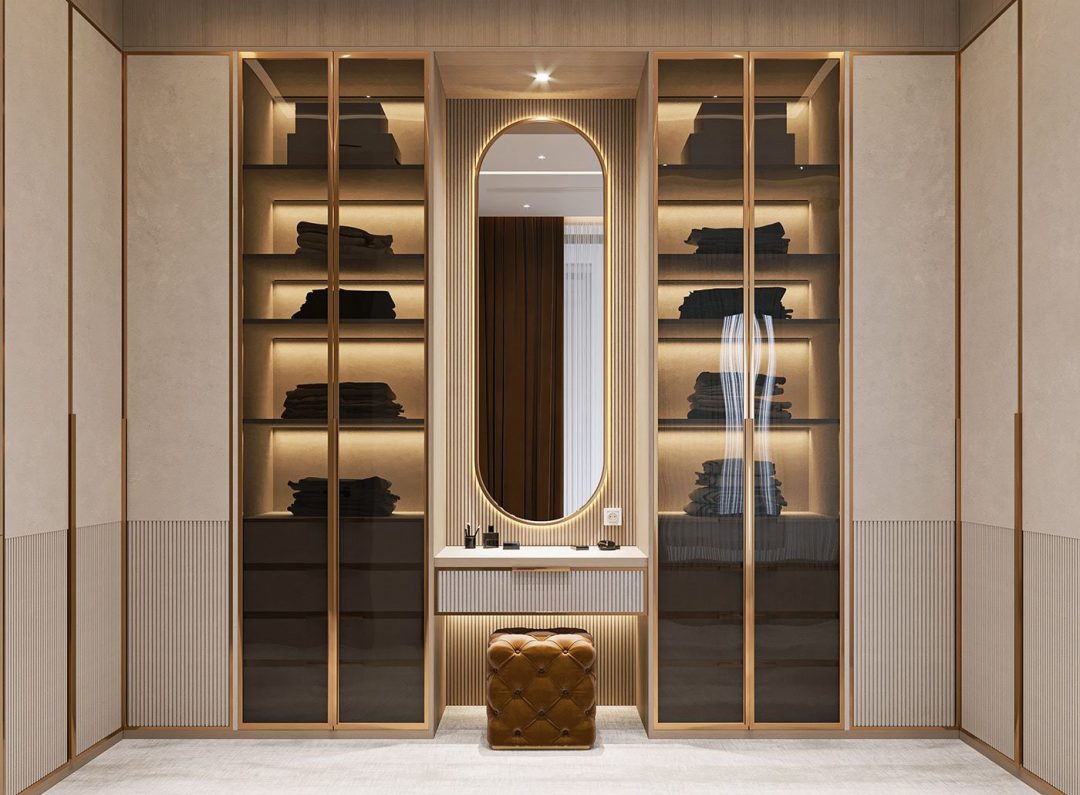 Slim profile aluminum frame glass door cabinets offer a sleek and modern display solution. With an aluminum frame thickness of only 2cm, these cabinets provide a minimalist aesthetic while maintaining strength and durability. The slim profile allows for a larger glass surface area, maximizing visibility.
Slim Profile Aluminum Frame Glass Door Cabinets with Glass Shelves: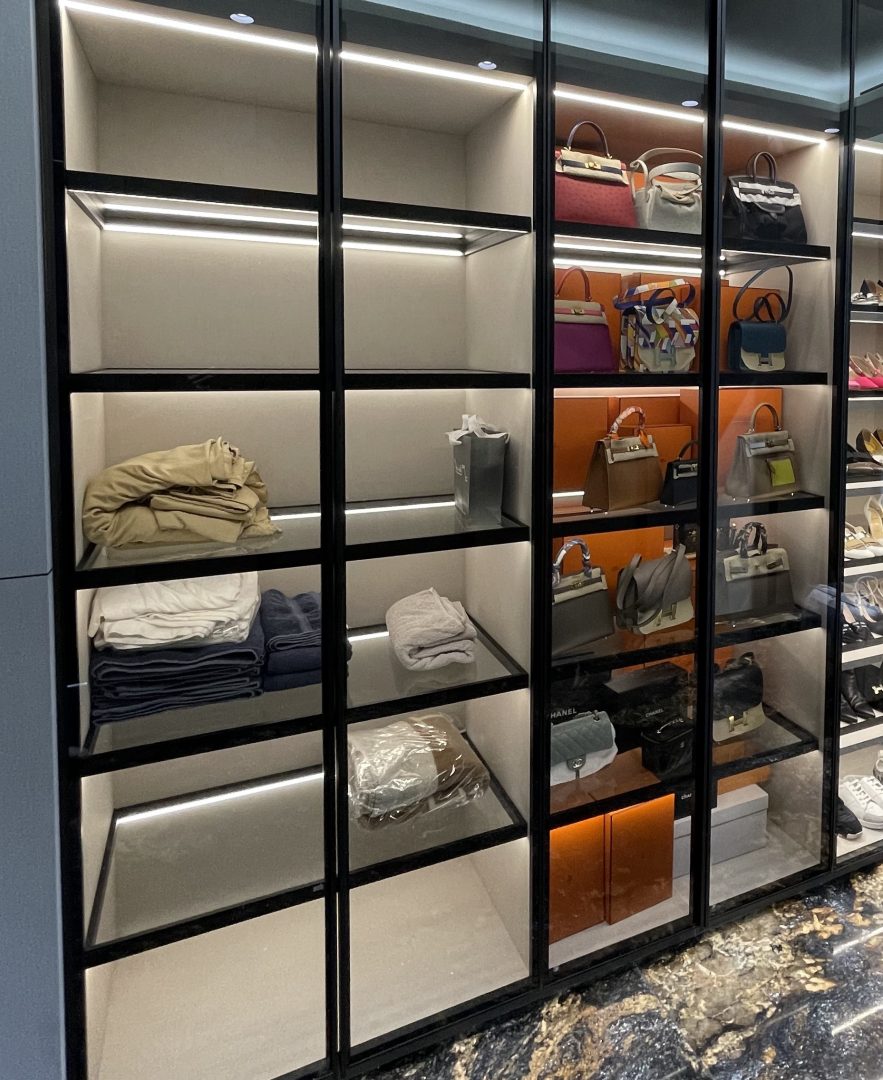 These cabinets combine the slim profile aluminum frame and glass doors with glass shelves, creating a sophisticated and transparent display. The glass shelves add versatility and allow for multi-level showcasing, providing a visually stunning presentation of the items.
Full Glass with Aluminum Frame Cabinets: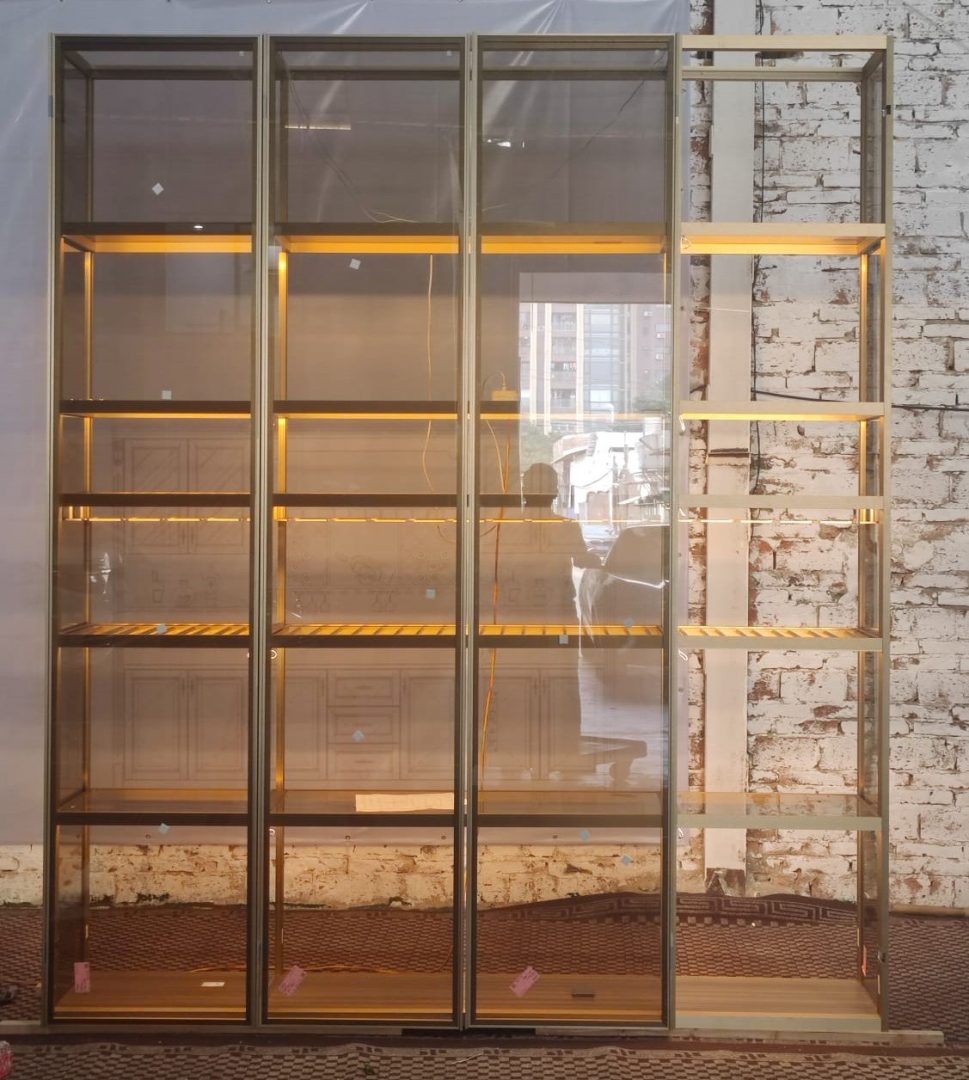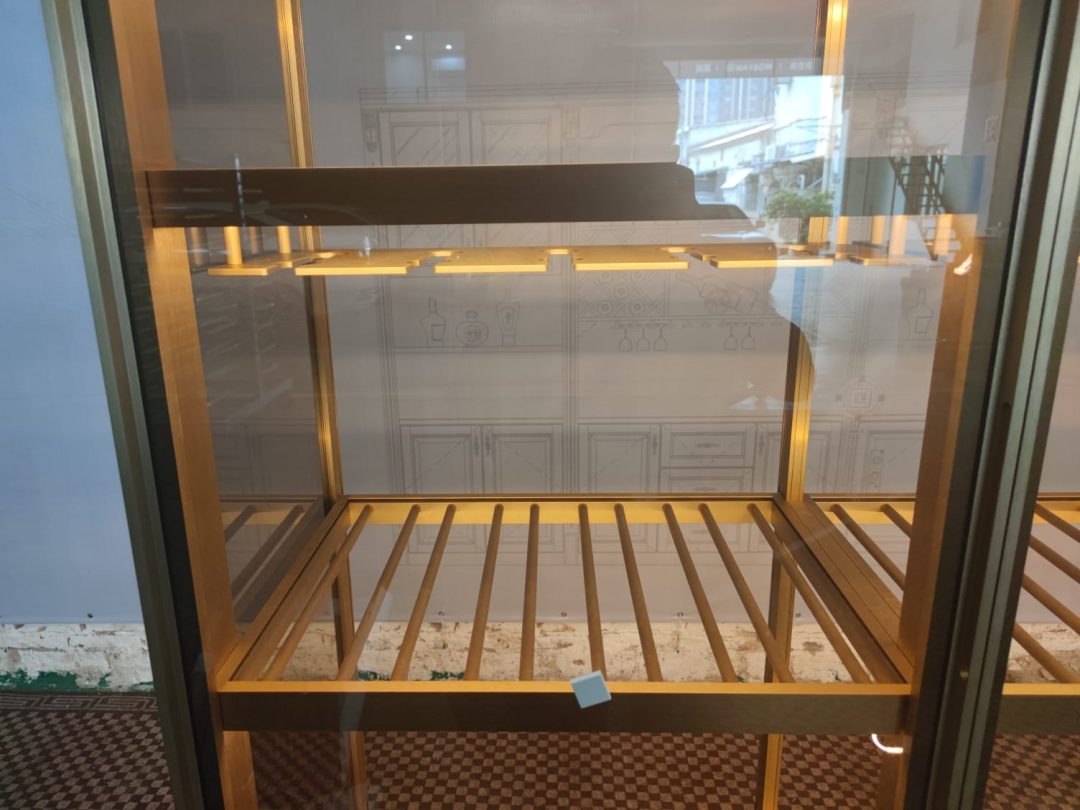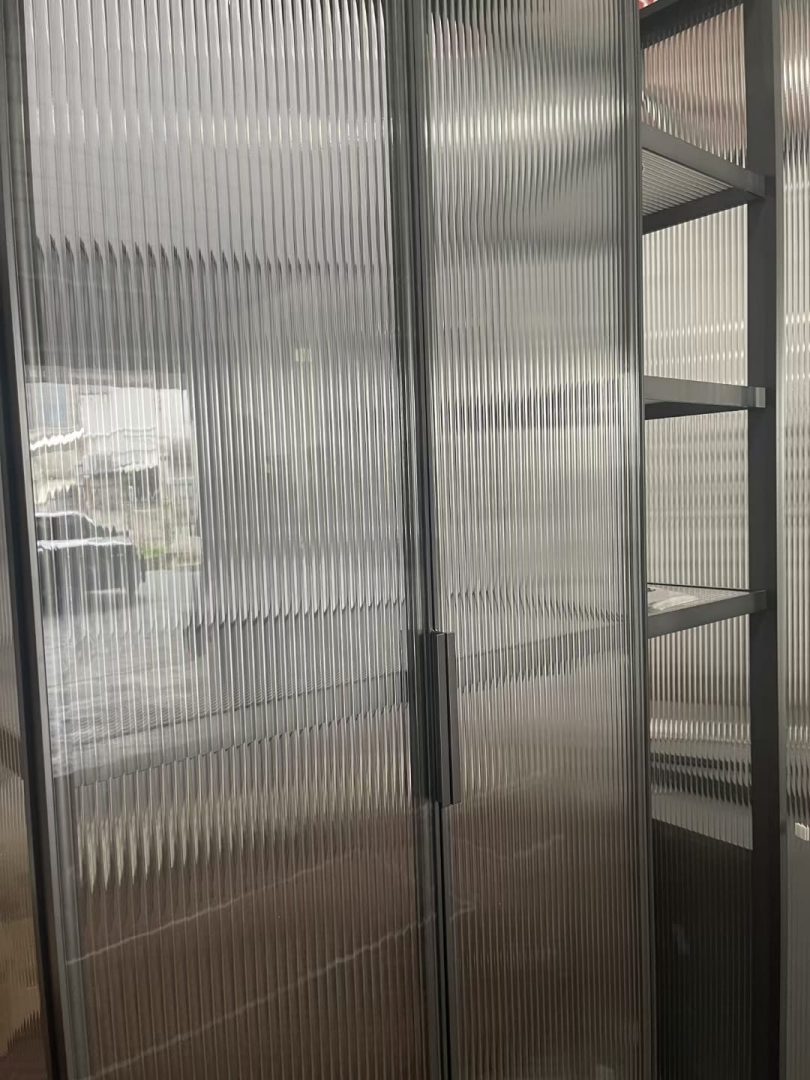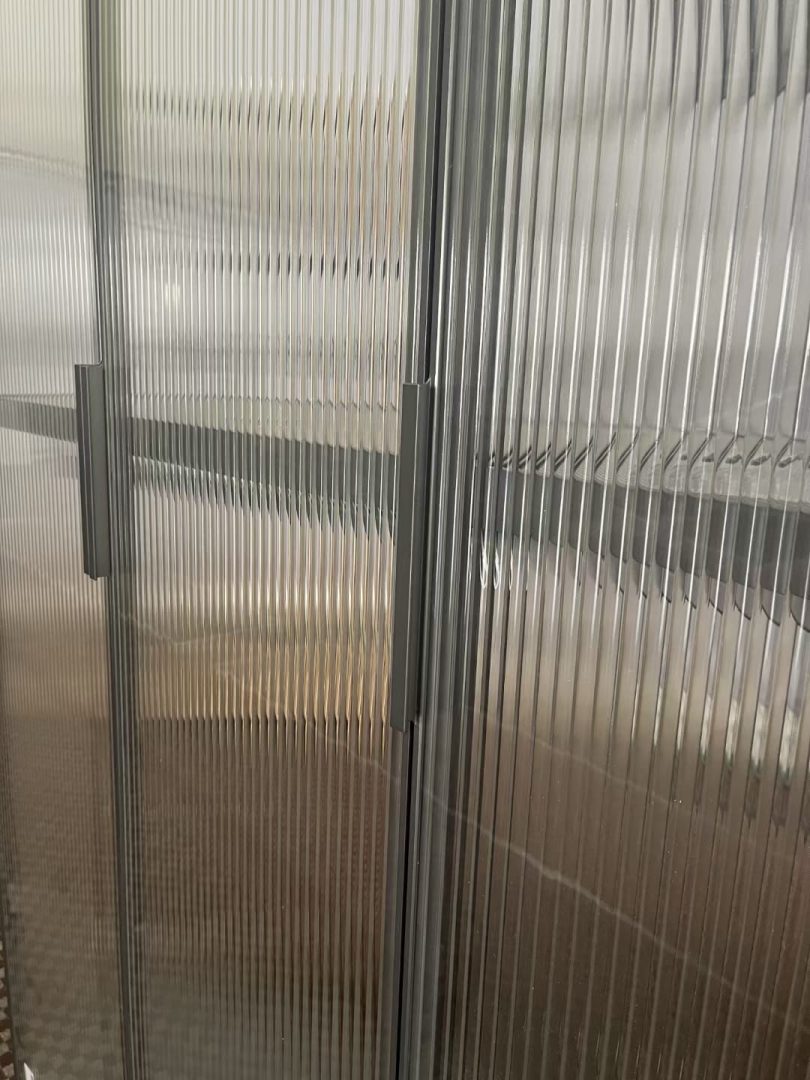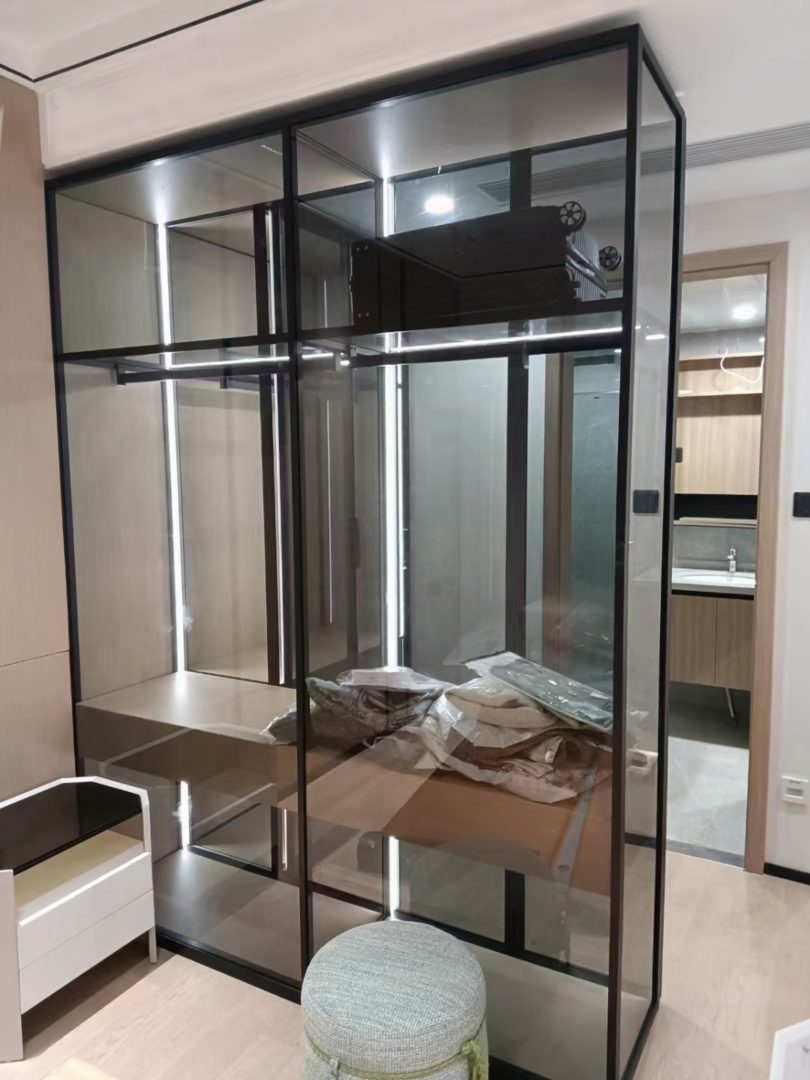 Advantages of Slim Profile 2cm Aluminum Frame Glass Door Cabinets: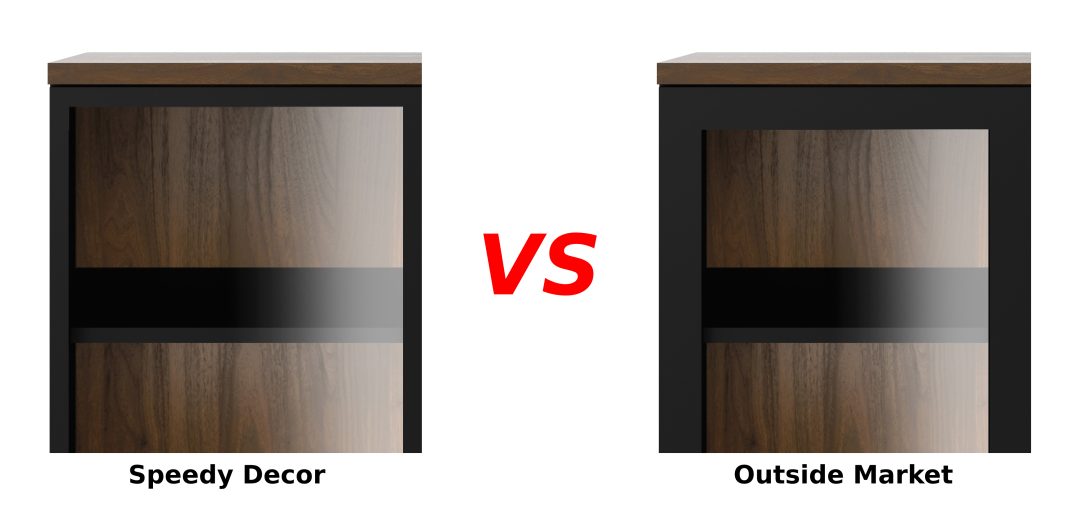 The slim profile 2cm aluminum frame glass door cabinets offer several advantages. Firstly, their slim profile provides a sleek and modern appearance, enhancing the overall aesthetics of the displayed items and the surrounding space. The minimalistic design allows the focus to be on the showcased objects.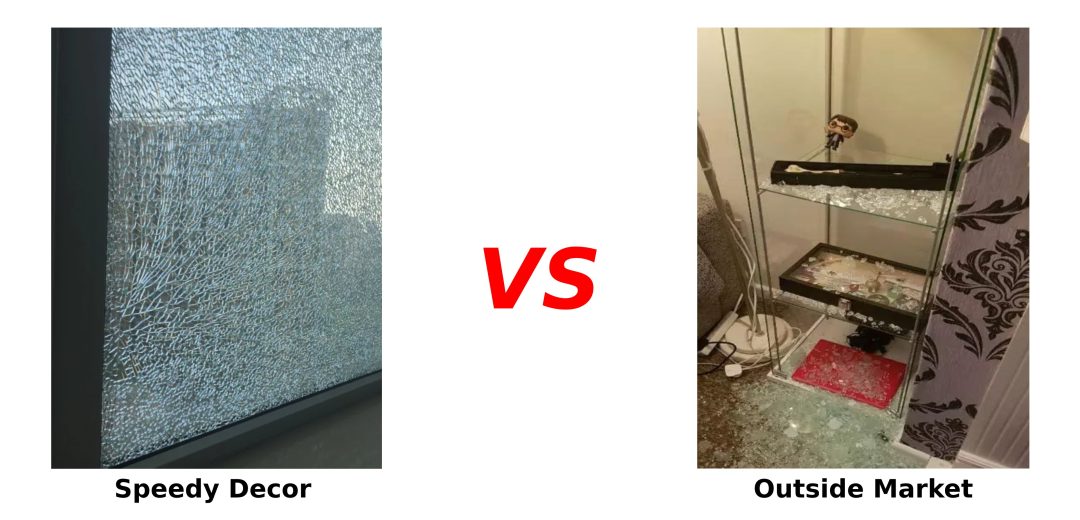 Secondly, the use of high-quality and safe tempered glass ensures both visibility and security. The glass is selected for its anti-shatter and explosion-proof properties, providing peace of mind and protection for valuable or delicate items. The transparent nature of glass also allows for optimal visibility and clarity.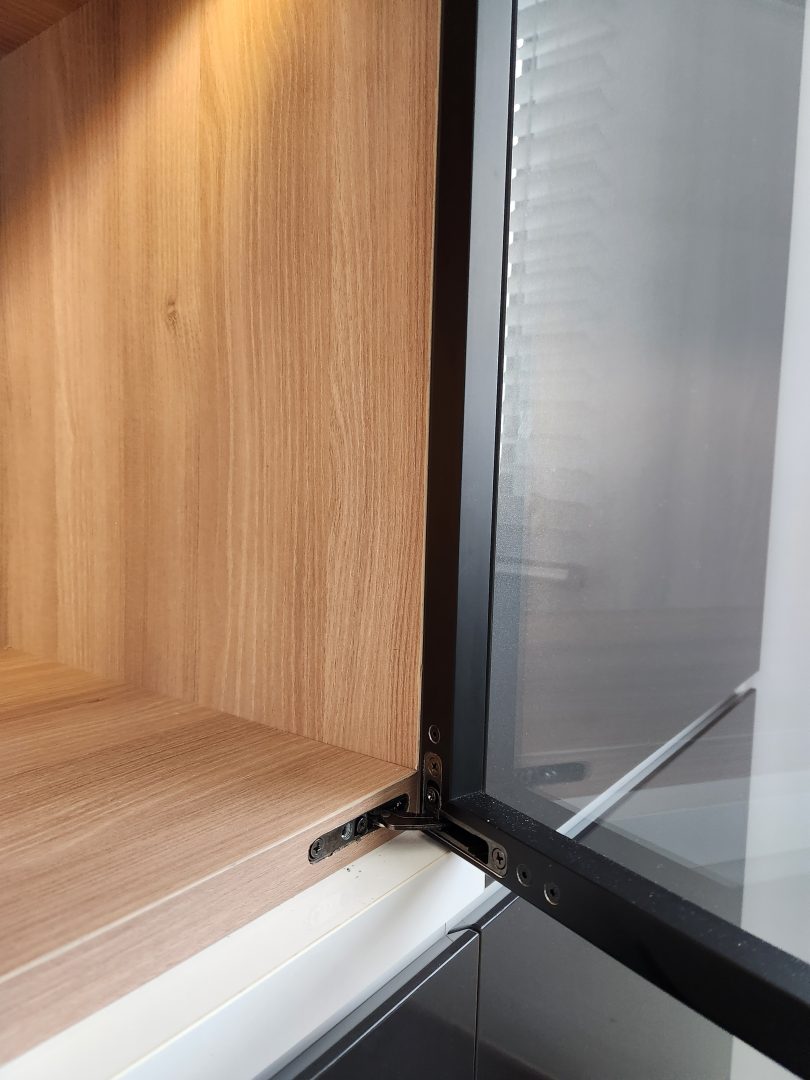 Additionally, the integration of hinges within the aluminum frame creates a seamless and hingeless appearance. This design feature enhances the visual appeal of the cabinet, giving it a clean and contemporary look. The absence of visible hinges also eliminates the risk of hinges wearing out or becoming unsightly over time.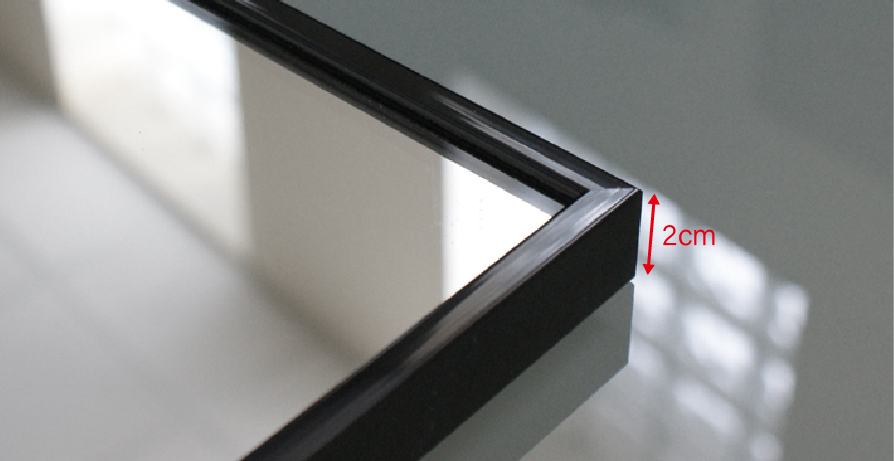 Furthermore, the combination of aluminum frames and glass doors ensures durability and longevity. Aluminum is known for its corrosion resistance and strength, making it suitable for supporting the weight of the glass and providing stability to the cabinet structure. The aluminum frames are also resistant to chipping, peeling, or fading, ensuring a long-lasting and low-maintenance display solution.
At Speedy Decor, we specialize in manufacturing custom display cabinets with a focus on slim profile 2cm aluminum frame glass doors. With over 25 years of experience in the industry, we have a team of skilled craftsmen, interior designers, and technicians. Our state-of-the-art production facilities, including CNC machines, edge banding machines, planers, drilling machines, sewing machines, and panel saws, enable us to handle large-scale production while maintaining quality.
To make the process easier for our customers, we have an online quotation system available on our official website. Simply input the desired dimensions (length, width, height) for your custom glass doors cabinets, and our system will provide you with a 99% accurate quotation. Access our online quotation system by clicking the link below: ✅ Custom Made Glass Doors Cabinets 👈.
If you encounter any difficulties or prefer direct assistance, you can contact our team through the WhatsApp button located at the bottom right of our website or by calling us at +65 8839 3899.
With our commitment to quality, craftsmanship, and customer satisfaction, Speedy Decor is your trusted partner for custom display cabinets in Singapore. Experience the elegance and functionality of our slim profile aluminum frame glass door cabinets, and transform your displays into captivating showcases that leave a lasting impression.
How To Choose The Right Display Cabinet For My Living Room?
How to Choose the Right Handbag Display Cabinet?
Tips For Styling A Glass Door Display Cabinet – Expert Advice From Speedy Decor