Custom Glass Display Cabinet in Singapore: Combining Elegance, Durability, and Craftsmanship
A custom glass display cabinet is the epitome of elegance and functionality, allowing you to showcase your valuable items with pride. At Speedy Decor, we specialize in creating bespoke display cabinets that not only enhance the visual appeal of your space but also provide utmost durability and quality. With our extensive experience in the industry, state-of-the-art production equipment, and commitment to customer satisfaction, we are the go-to destination for custom glass display cabinets in Singapore.
Ultra-Thin Aluminum Frame: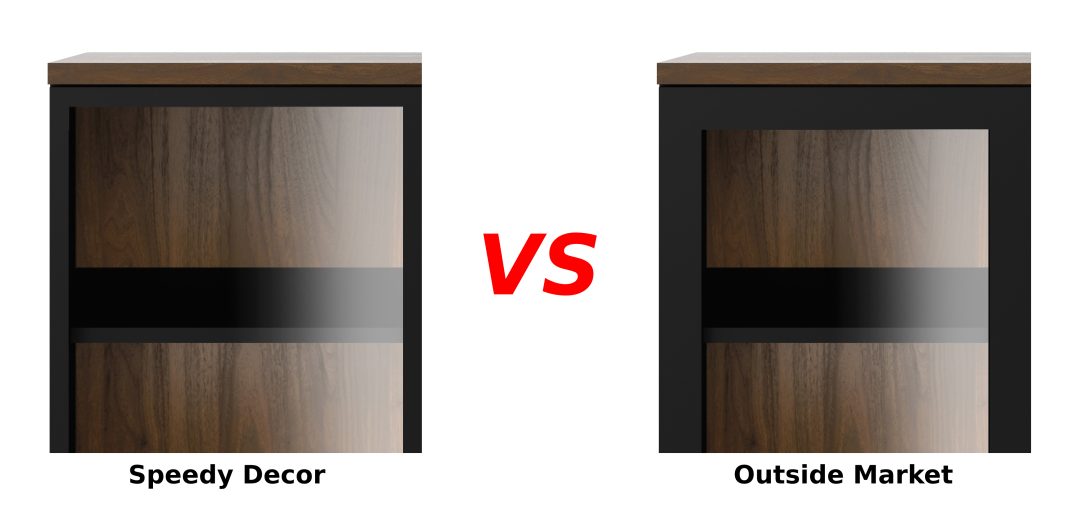 One of the key features that set our display cabinets apart is the ultra-thin aluminum frame, measuring less than 2cm in thickness. This slim profile not only adds a touch of sophistication to the overall design but also serves a practical purpose. The thin frame allows for maximum visibility, ensuring that your displayed items take center stage without any distractions. Additionally, the minimalistic design of the aluminum frame complements various interior styles and adds a contemporary touch to your space.
Safety Glass: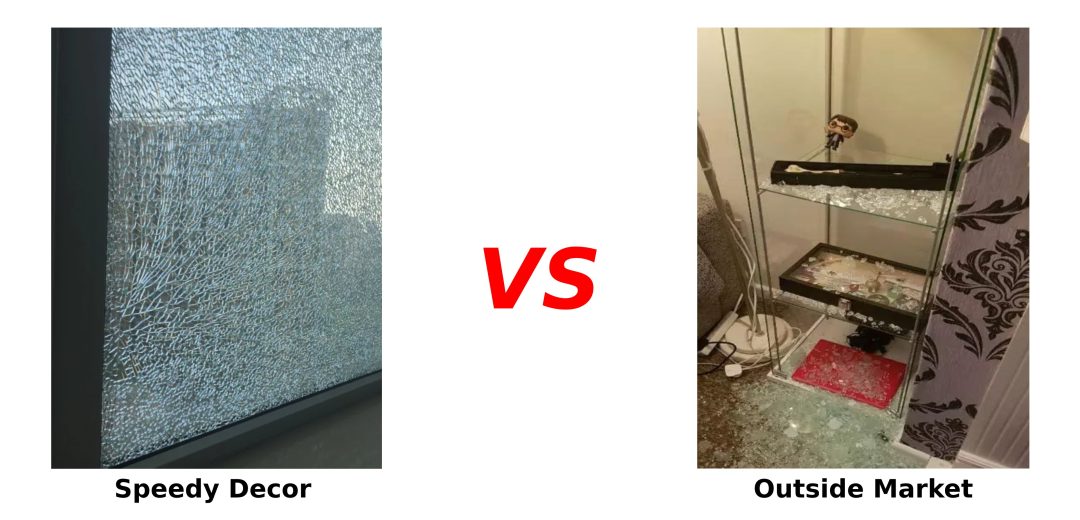 When it comes to glass selection for our display cabinets, we prioritize safety and security. That's why we use the safest and most reliable option available – shatterproof and explosion-proof glass. Our display cabinets are crafted with high-quality safety glass that is designed to withstand impact and resist breakage. This ensures the protection of your valuable items and provides you with peace of mind. Our commitment to safety means that you can confidently display your cherished possessions without worrying about potential accidents or damage.
Hingeless Design: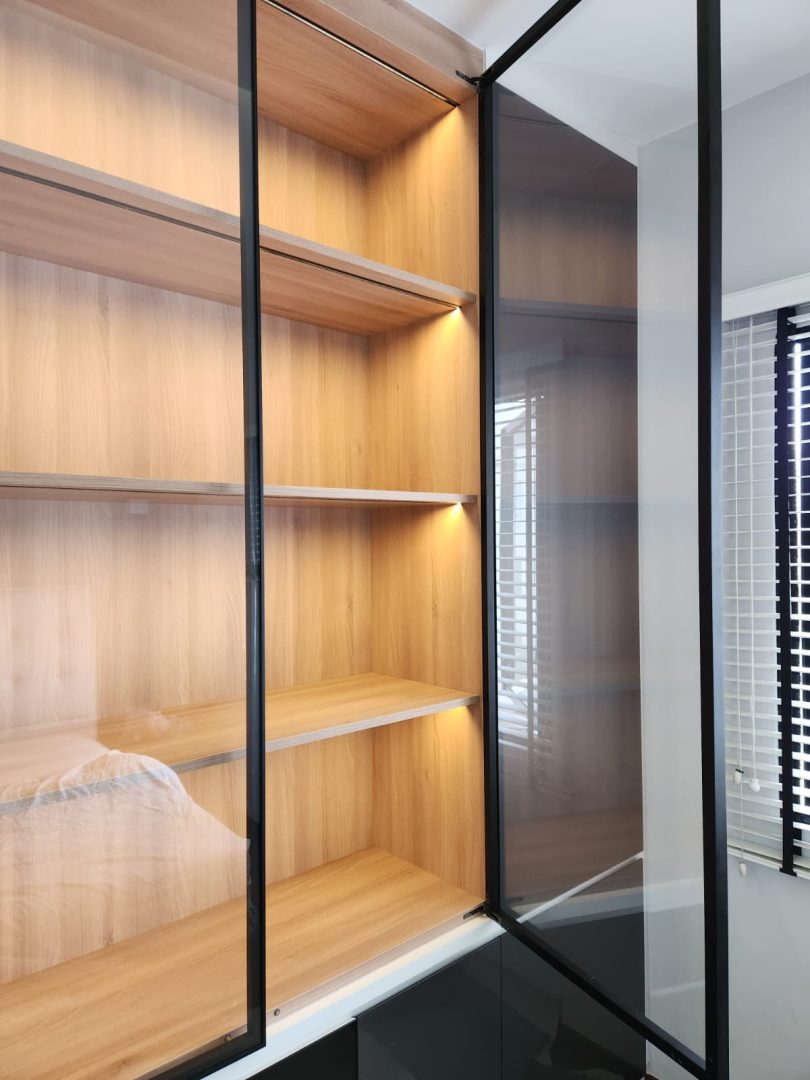 In our pursuit of seamless aesthetics, we have perfected the art of creating hingeless display cabinets. Unlike traditional cabinets that feature visible hinges, our cabinets are meticulously crafted to conceal the hinges, resulting in a clean and uninterrupted appearance. This design innovation not only enhances the visual appeal but also eliminates any concerns about hinges detracting from the overall elegance or causing inconvenience. With our hingeless display cabinets, the focus remains solely on your displayed items, creating a visually stunning and cohesive presentation.
Combining Aluminum Frame and Glass Doors: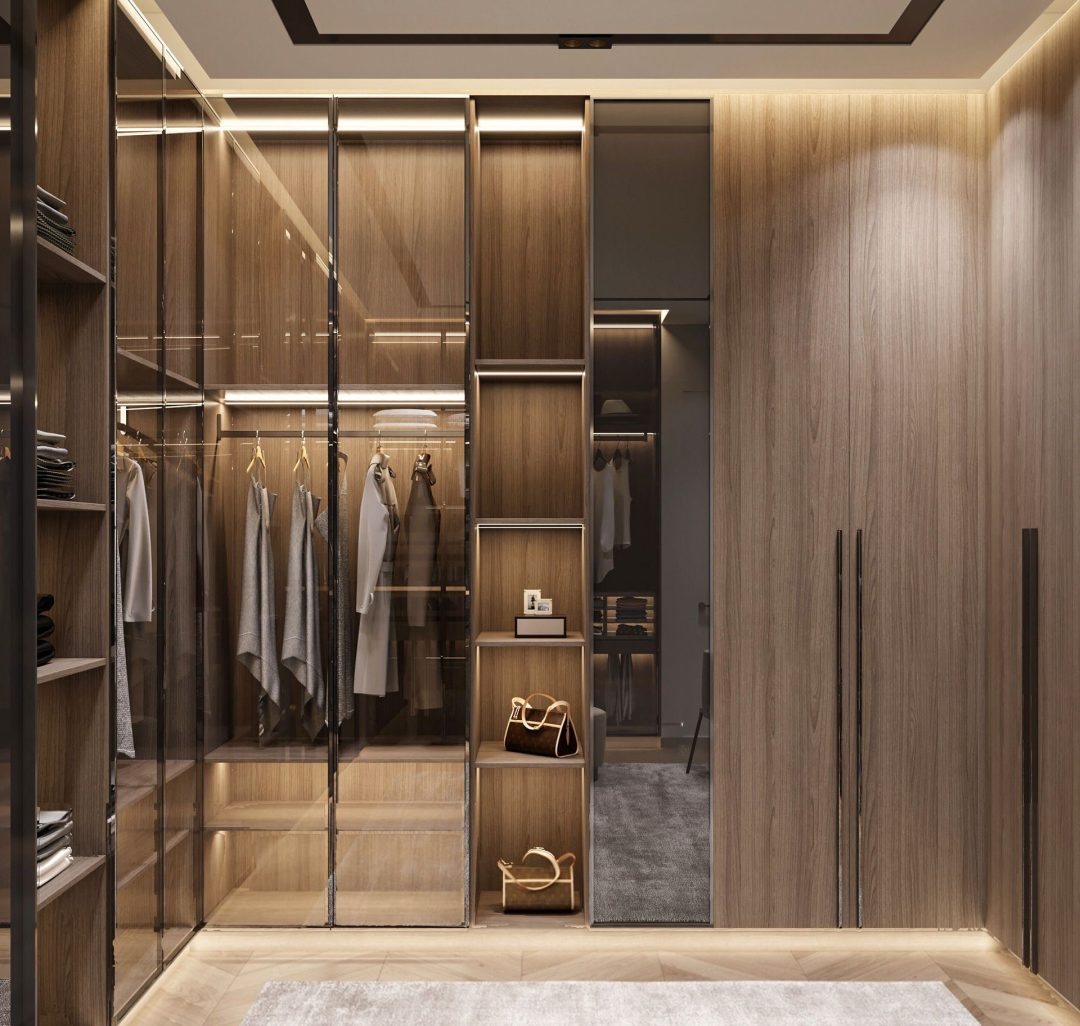 The combination of the aluminum frame and glass doors in our display cabinets offers exceptional durability and longevity. Aluminum is known for its strength and resistance to corrosion, making it an ideal material for the frame of the cabinet. When combined with the robust safety glass doors, our cabinets can withstand the test of time without succumbing to wear and tear or concerns like peeling paint. This ensures that your display cabinet remains in pristine condition, preserving its beauty and functionality for years to come.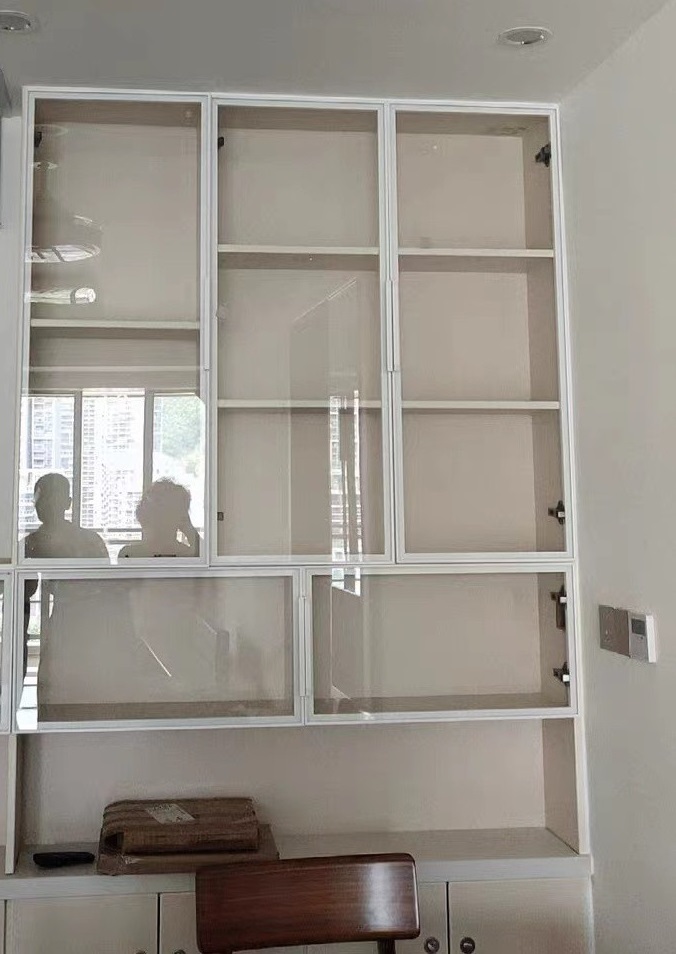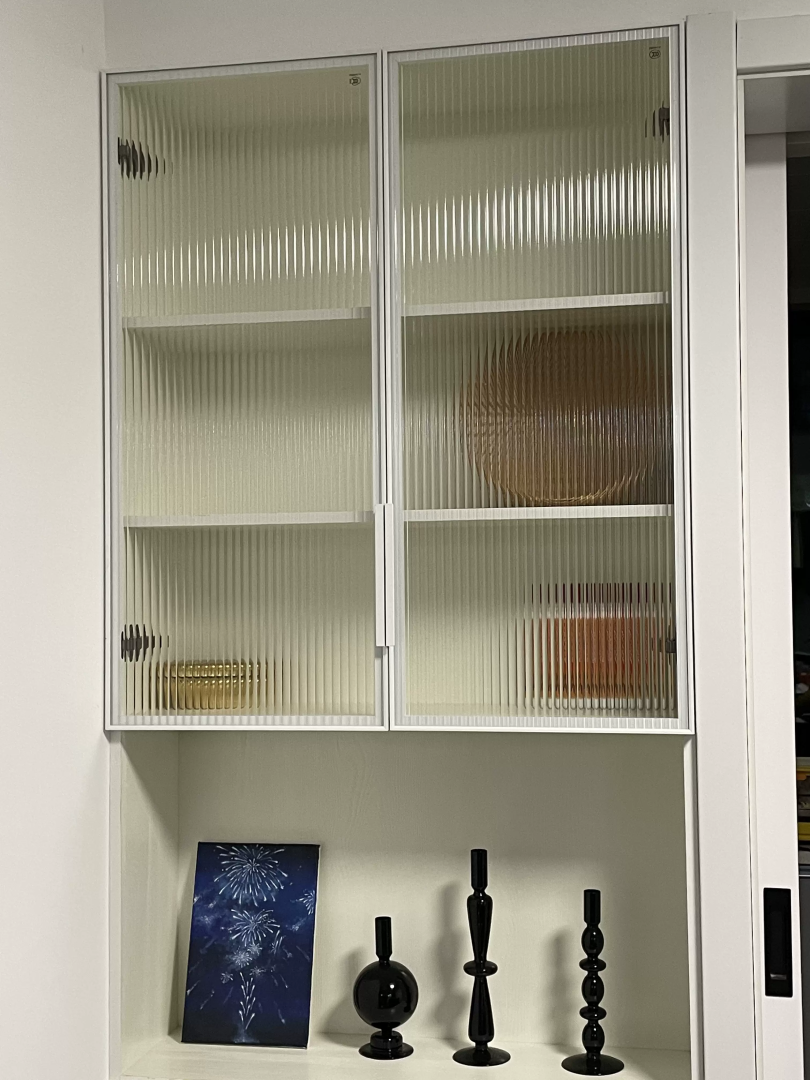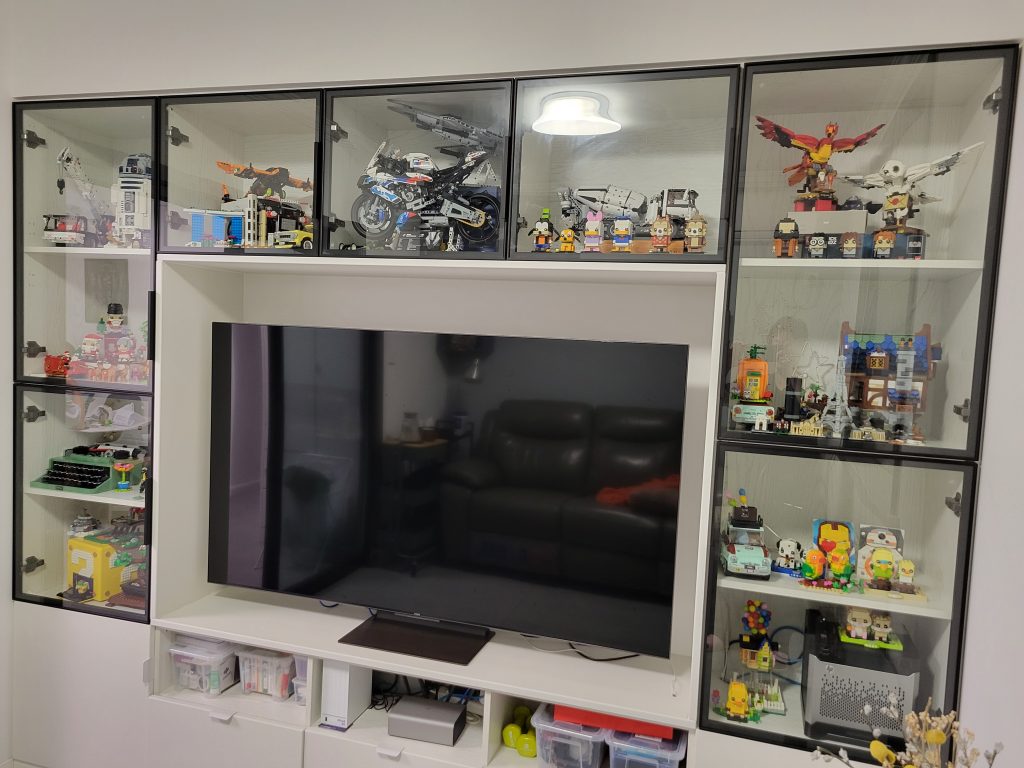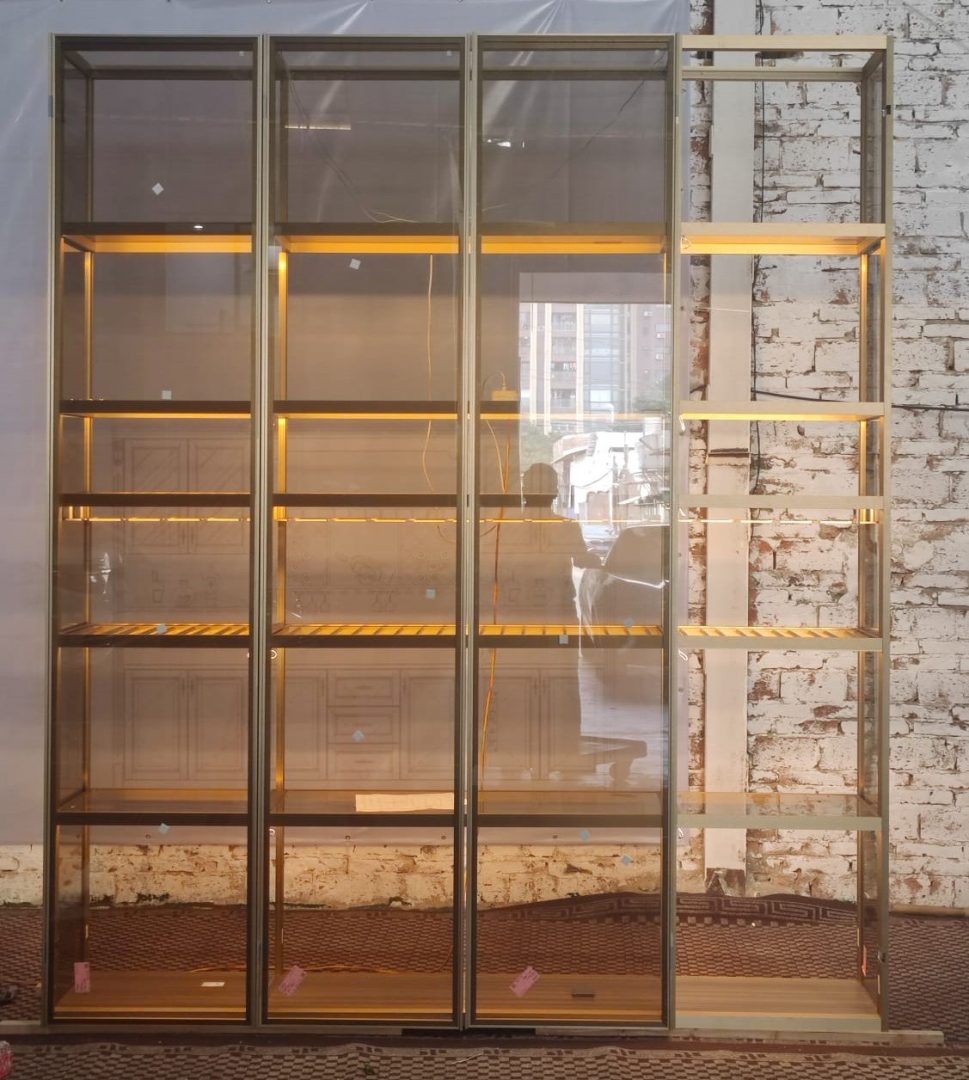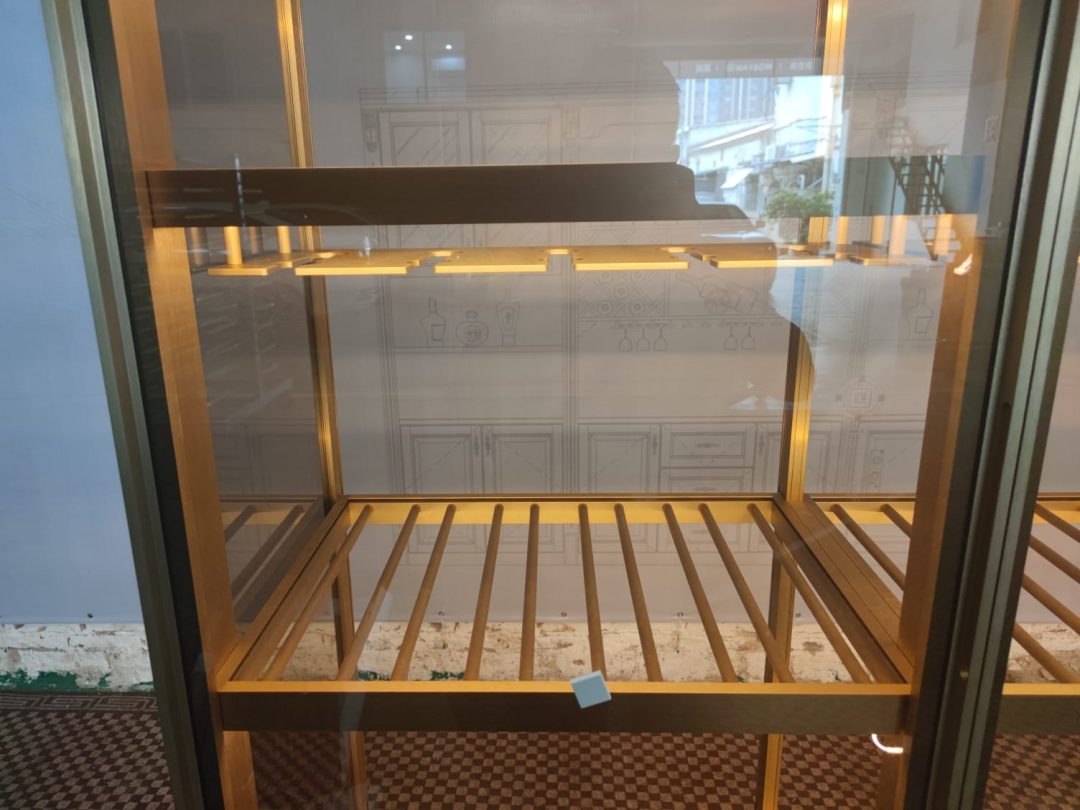 Fingerprint Recognition for Easy Access to Your Cabinets – Enhance Your Display Cabinet Experience!s
To simplify the quotation process for our customers, we have implemented an automatic quotation system on our official website. It allows you to effortlessly obtain a quotation for your custom display cabinet by entering the dimensions, such as length, width, and height, directly on our website. Our user-friendly platform provides a 99% accurate quotation, giving you a clear understanding of the pricing options for your ideal display cabinet. Simply click on the following link to access our automatic quotation system: 🎉 Glass Doors Display Cabinets 👈. Alternatively, you can reach out to our team by clicking the WhatsApp Button located at the bottom right of our website or by calling us directly at +65 8839 3899.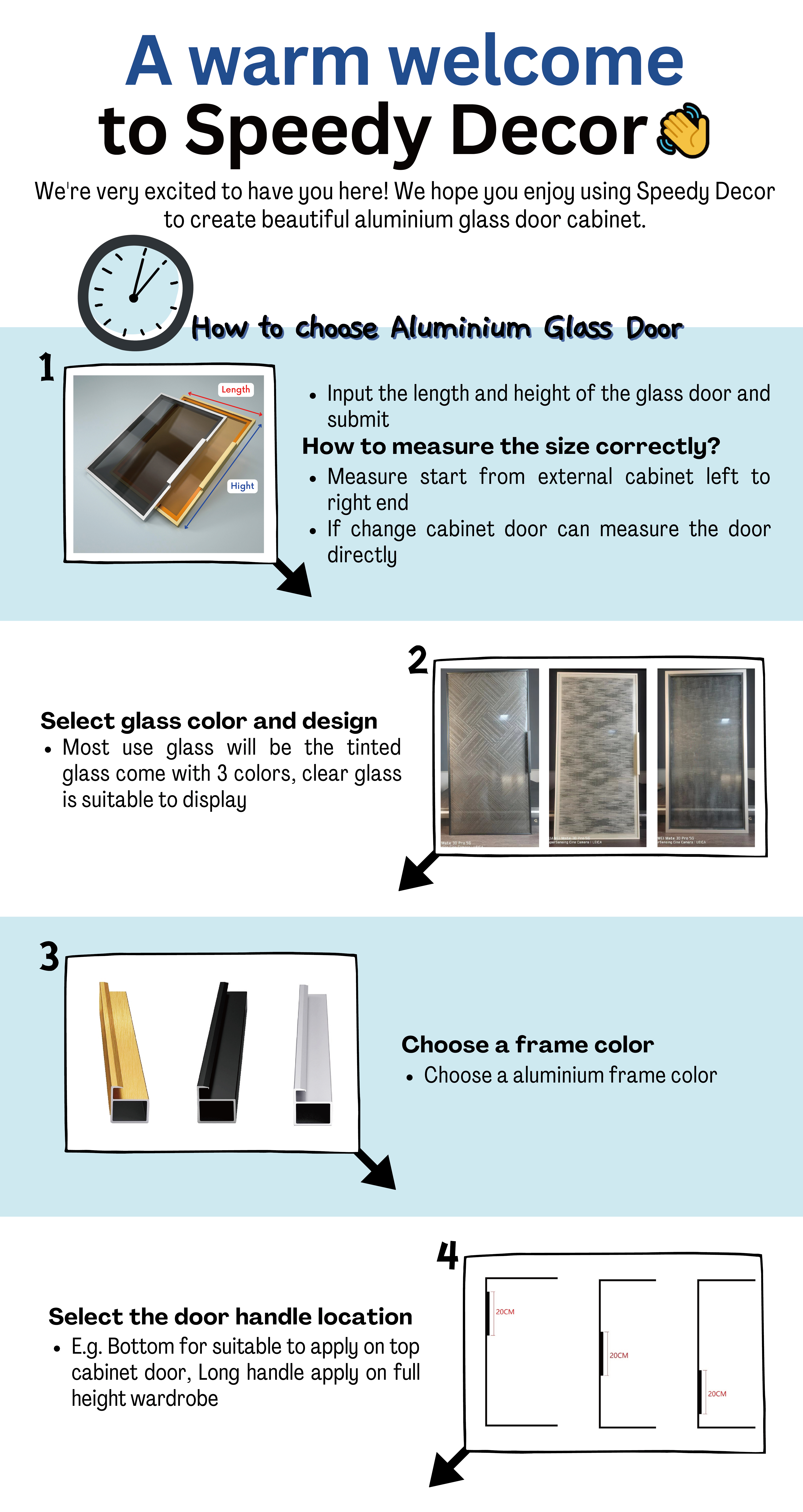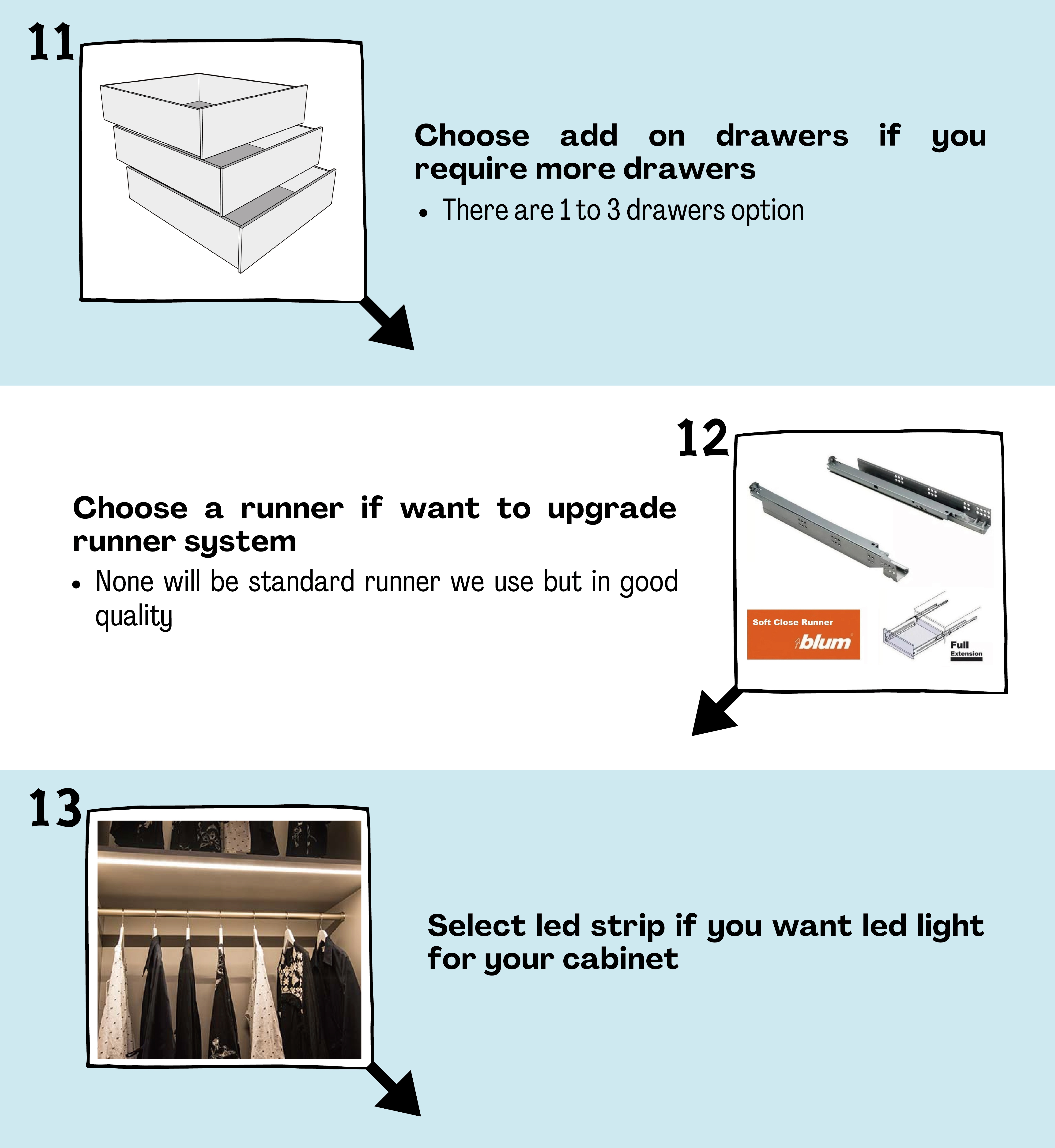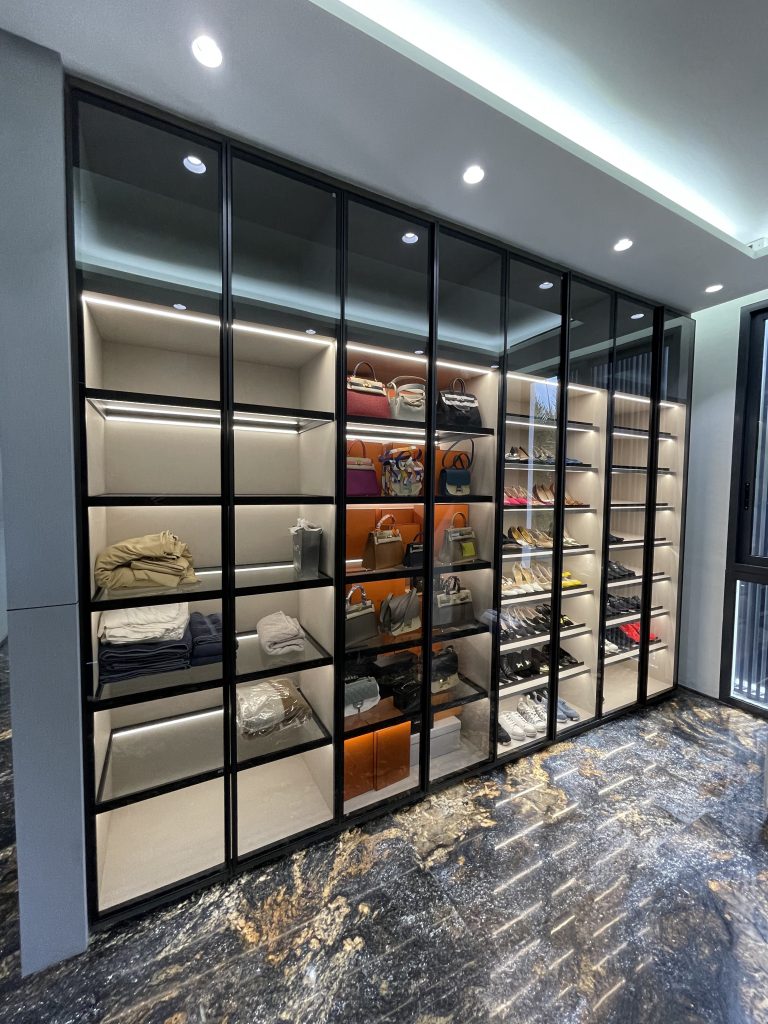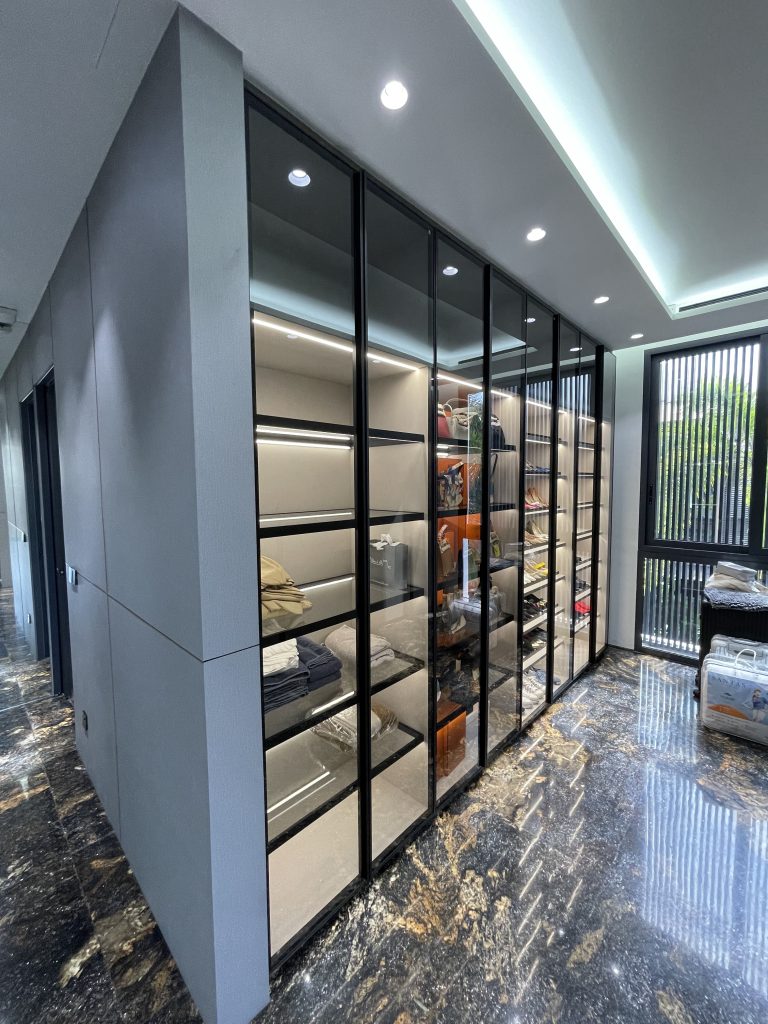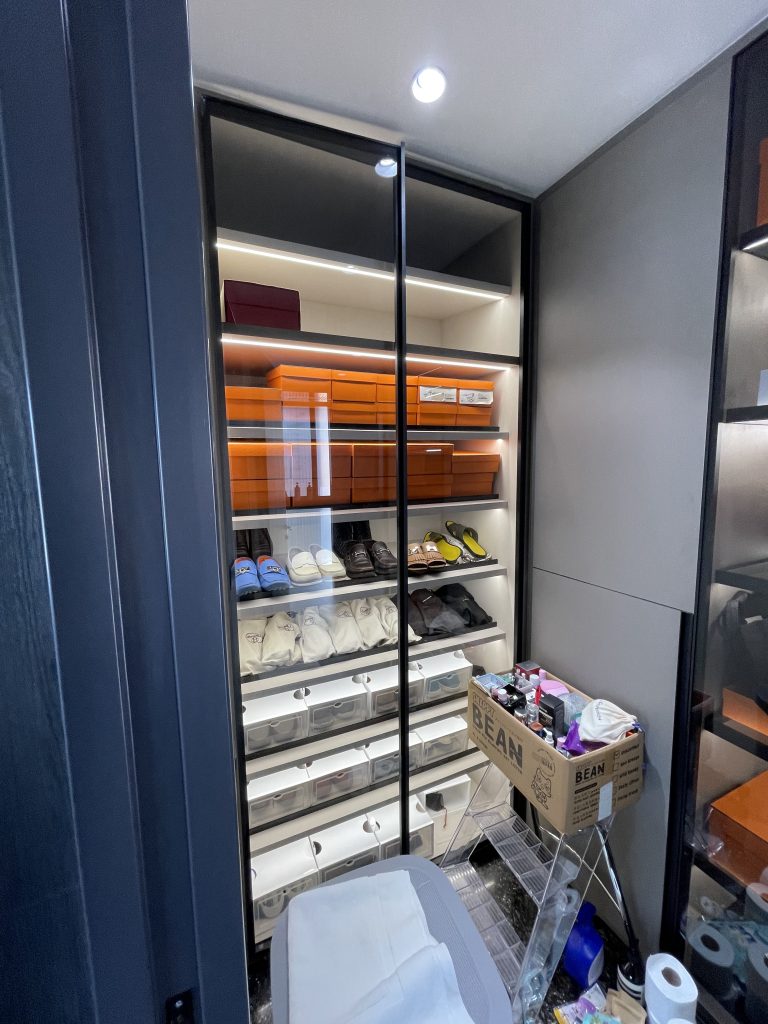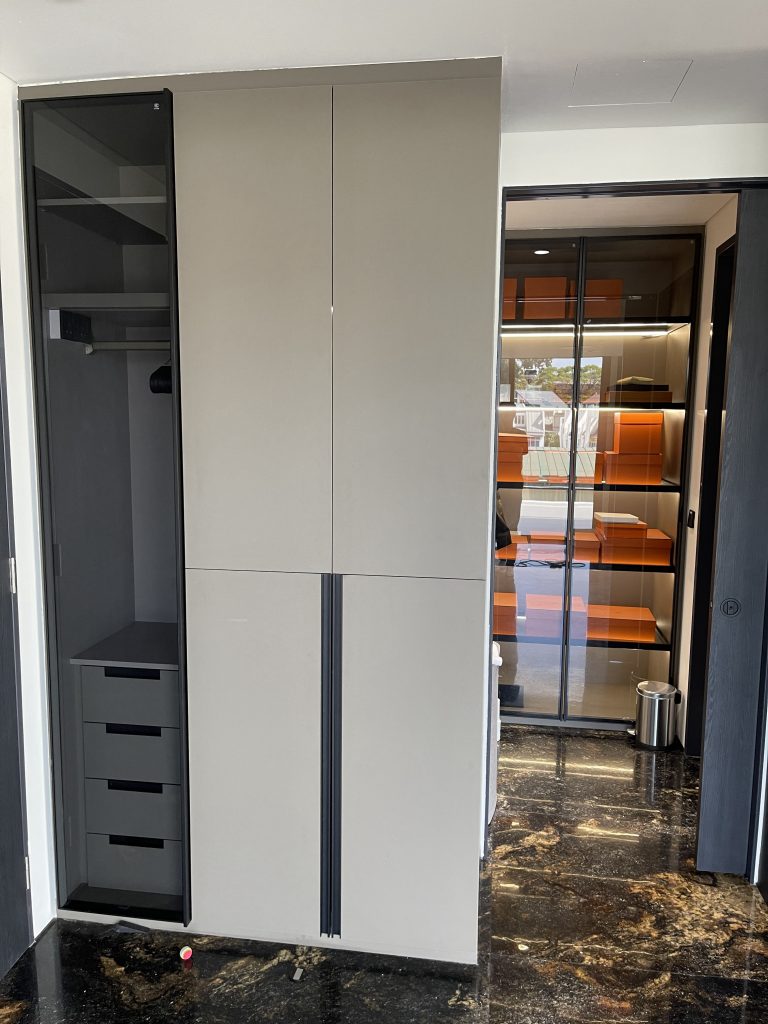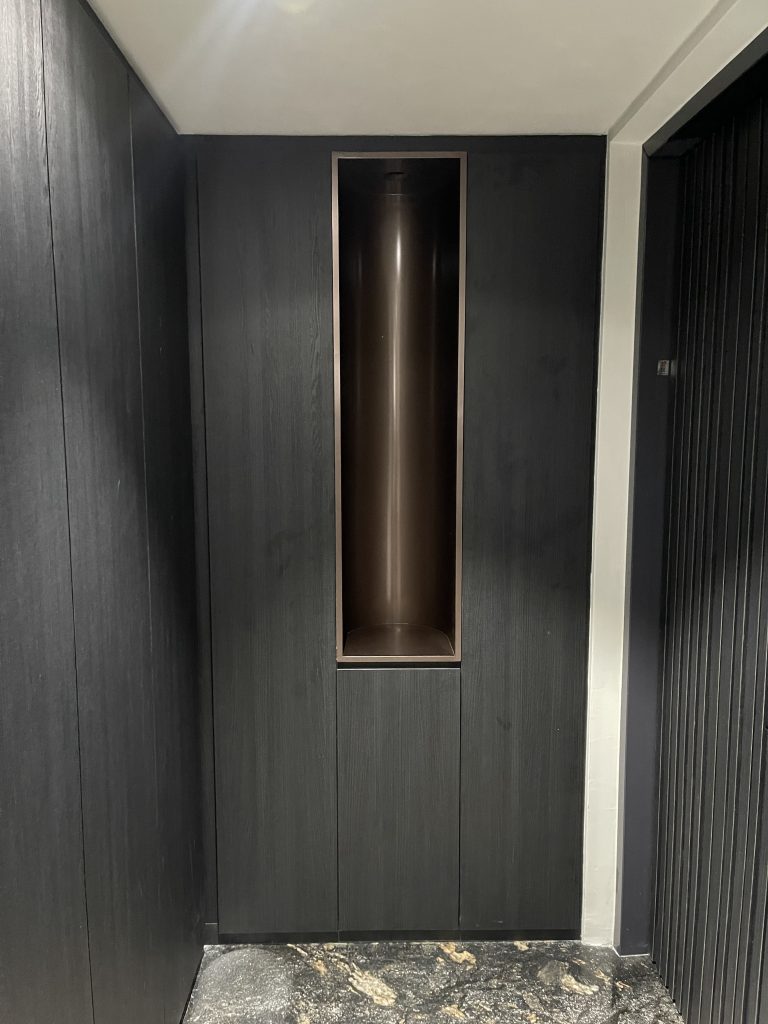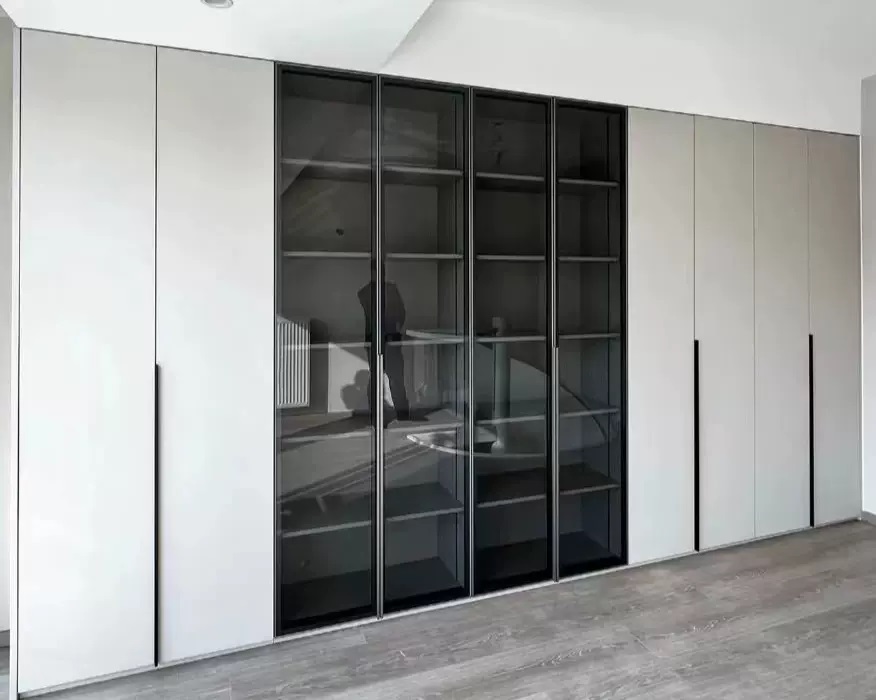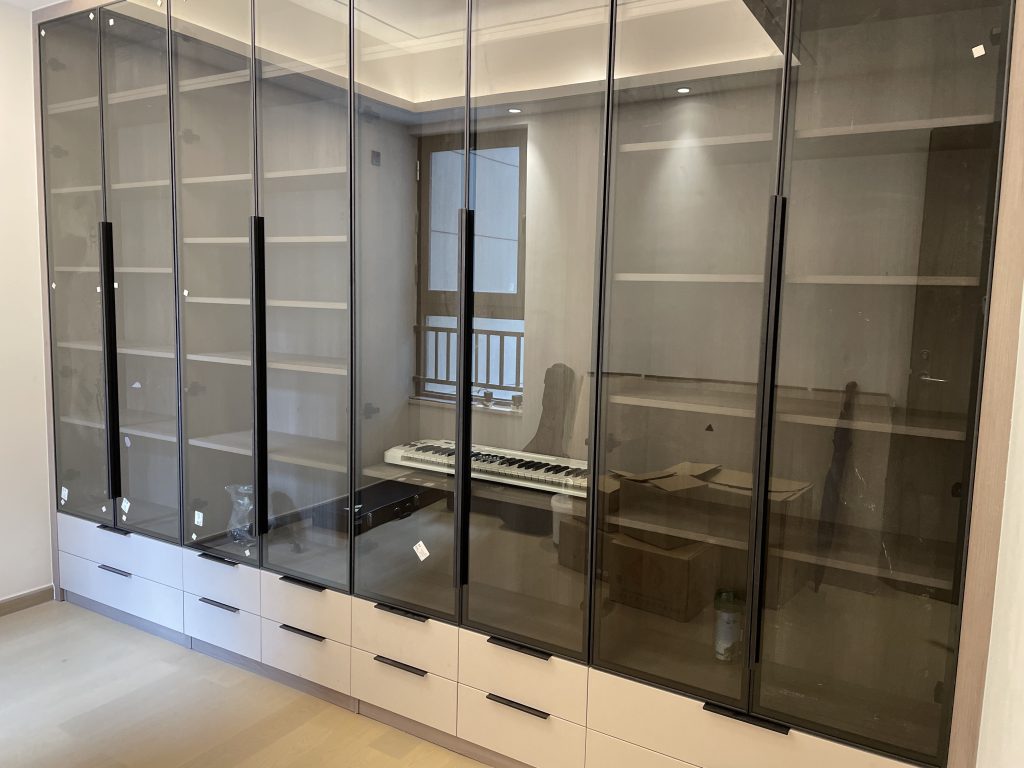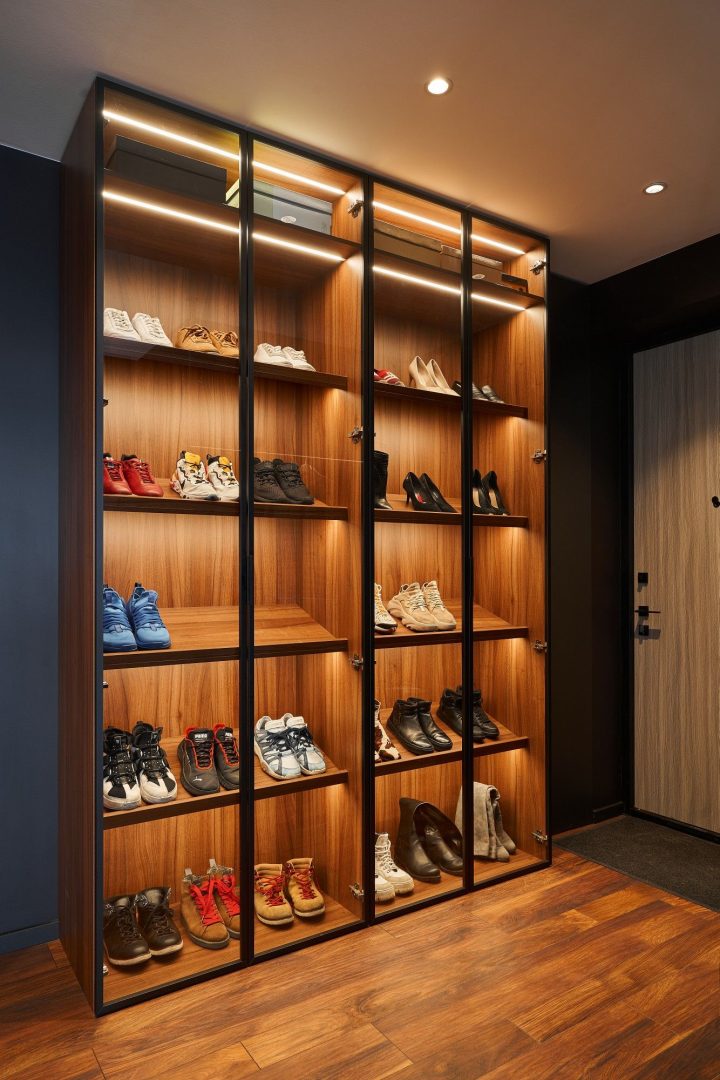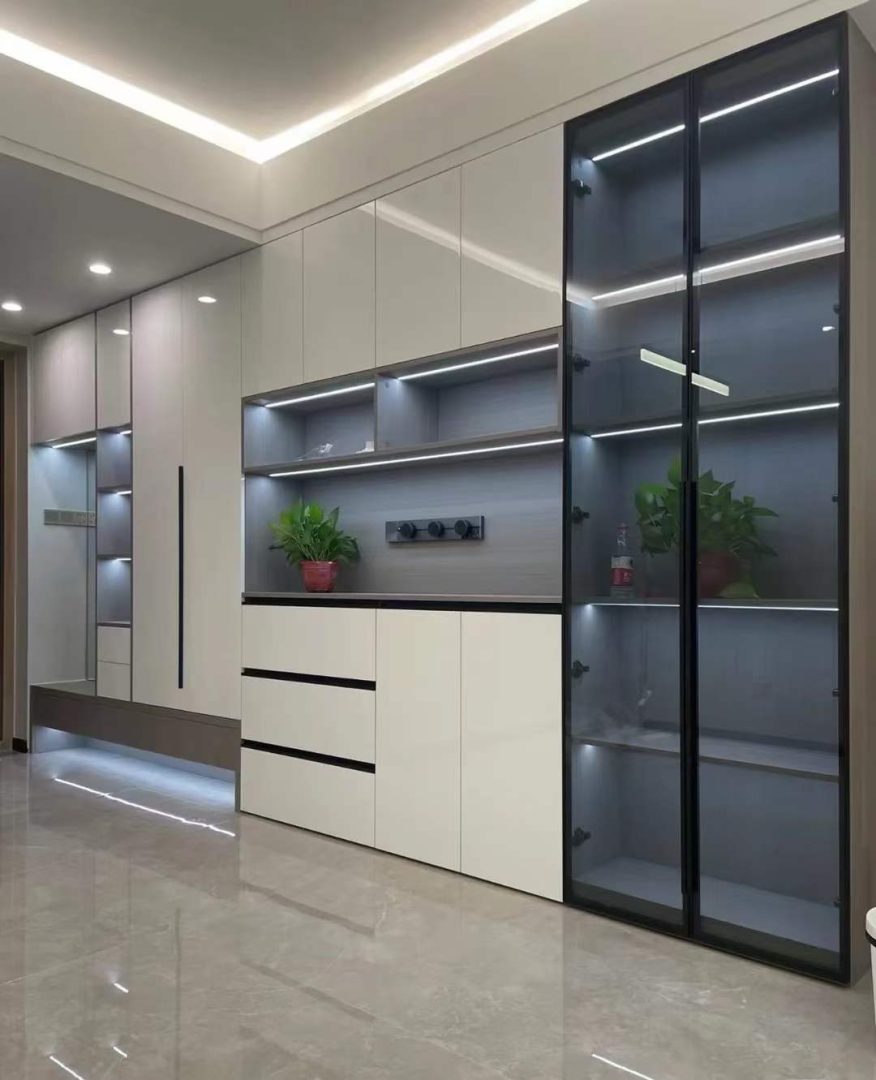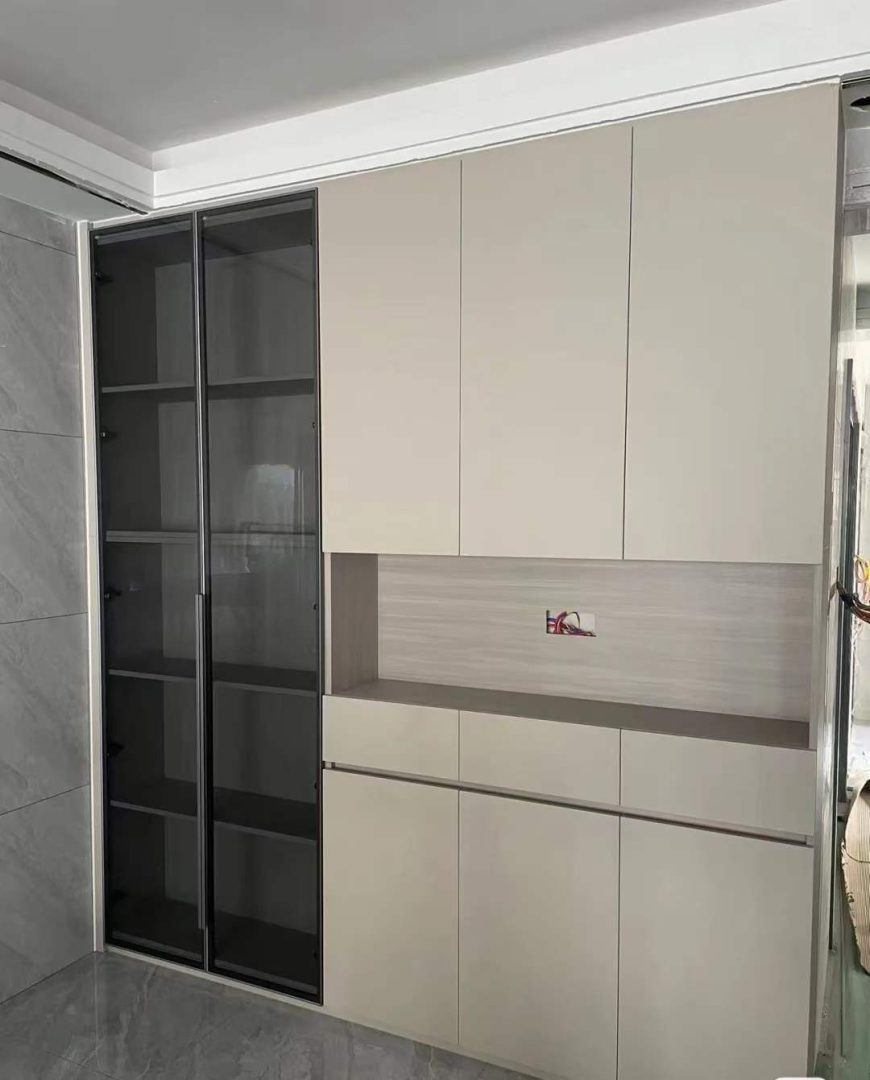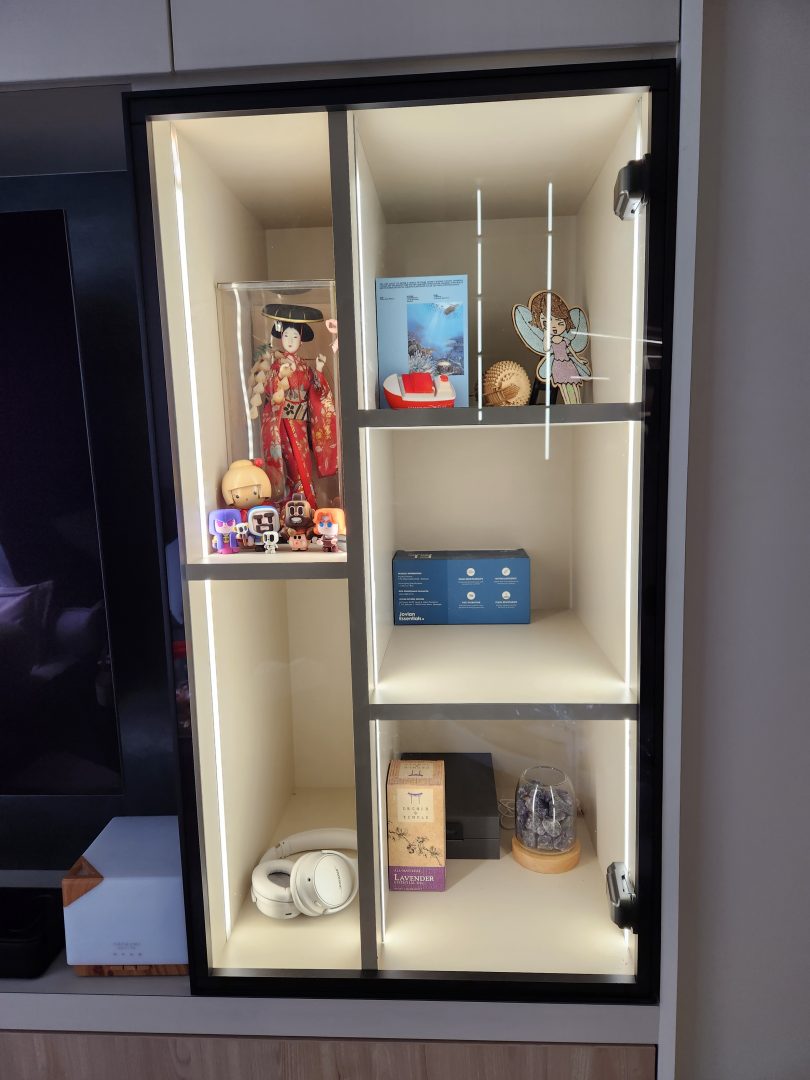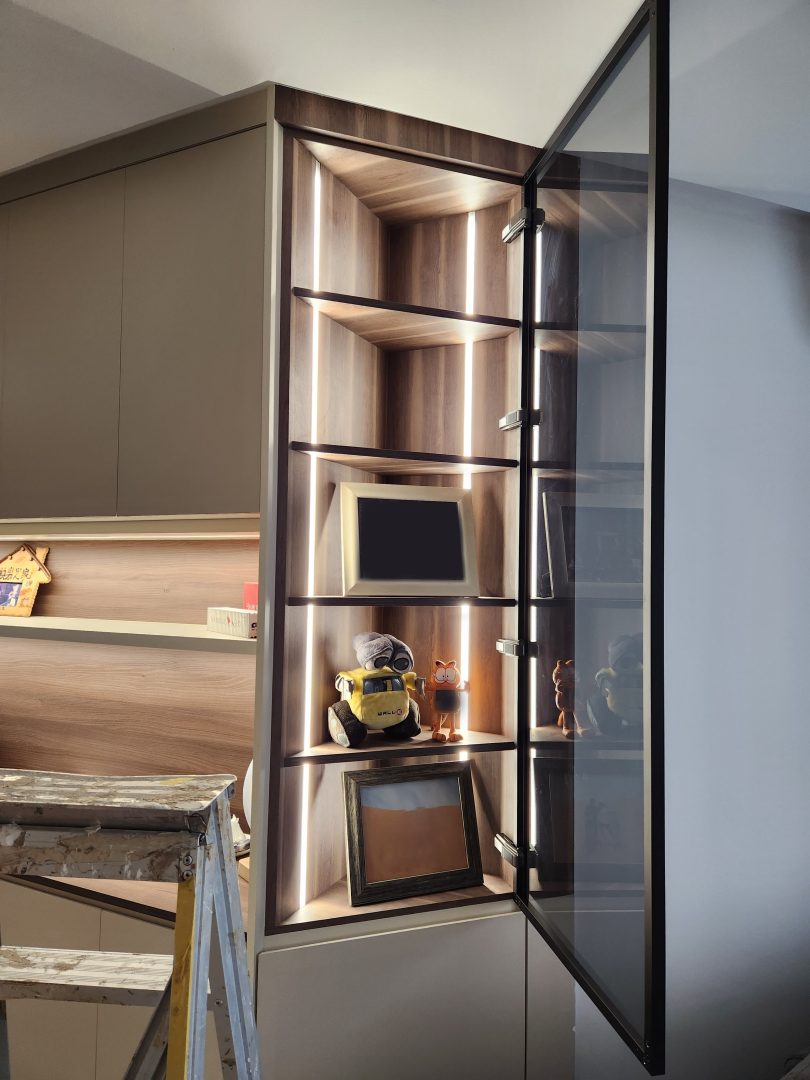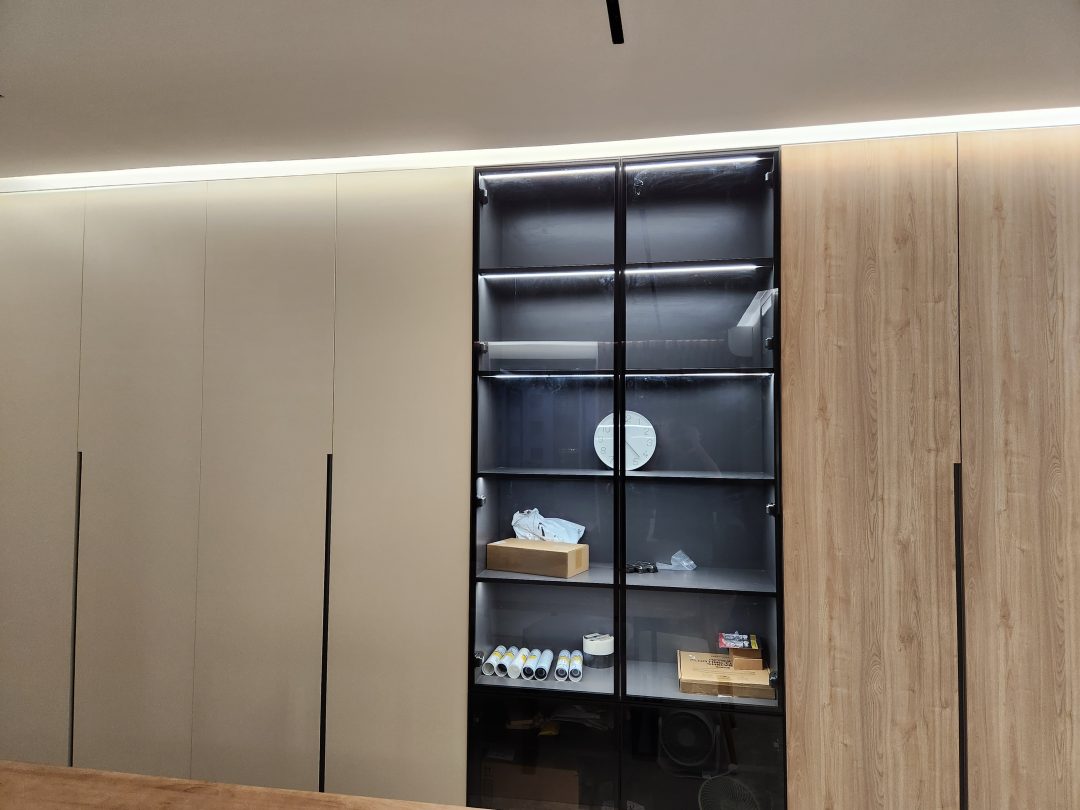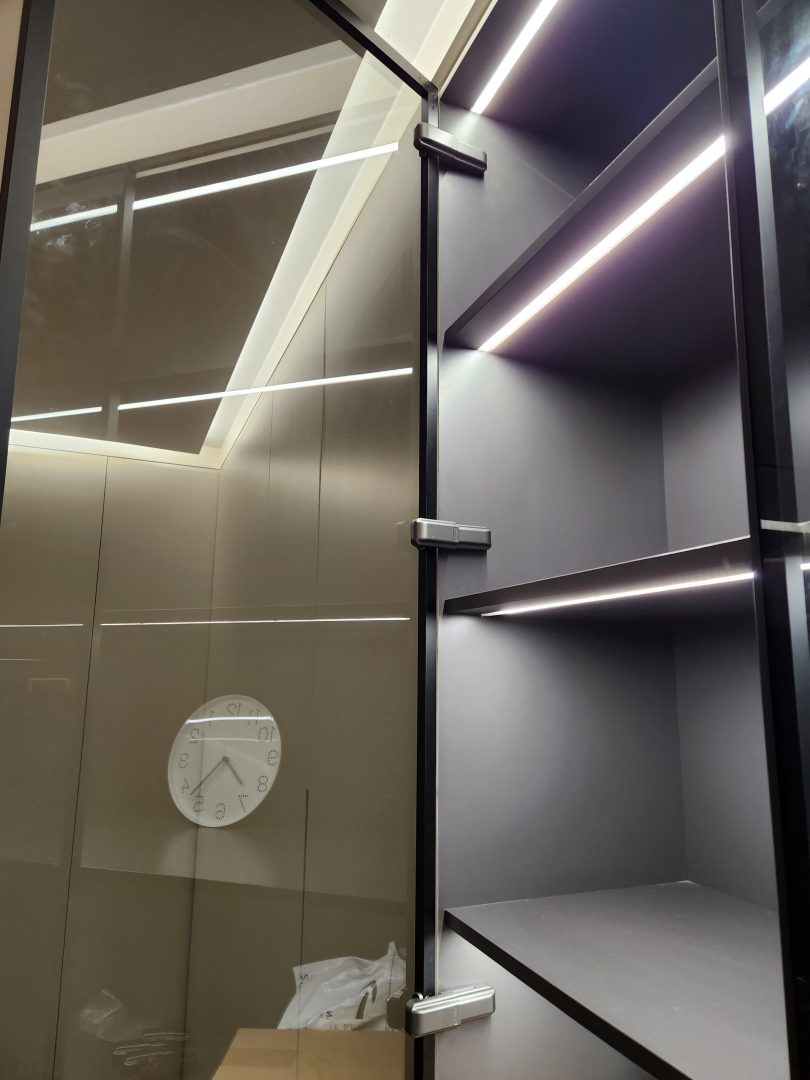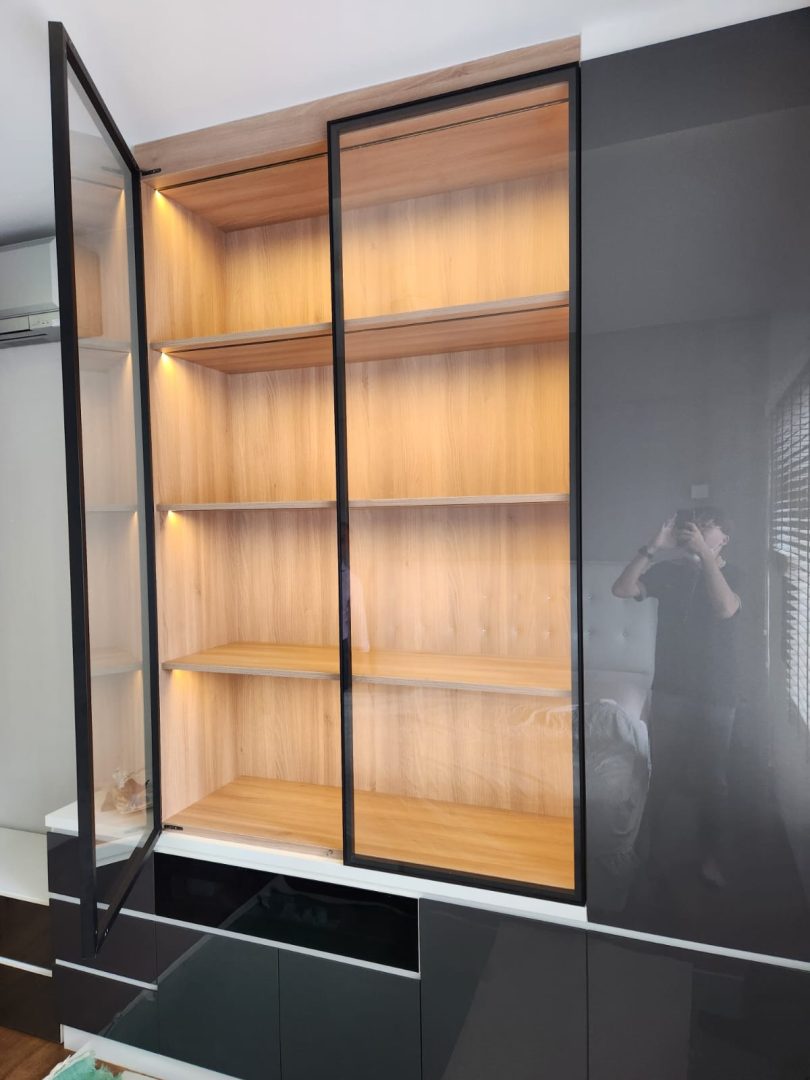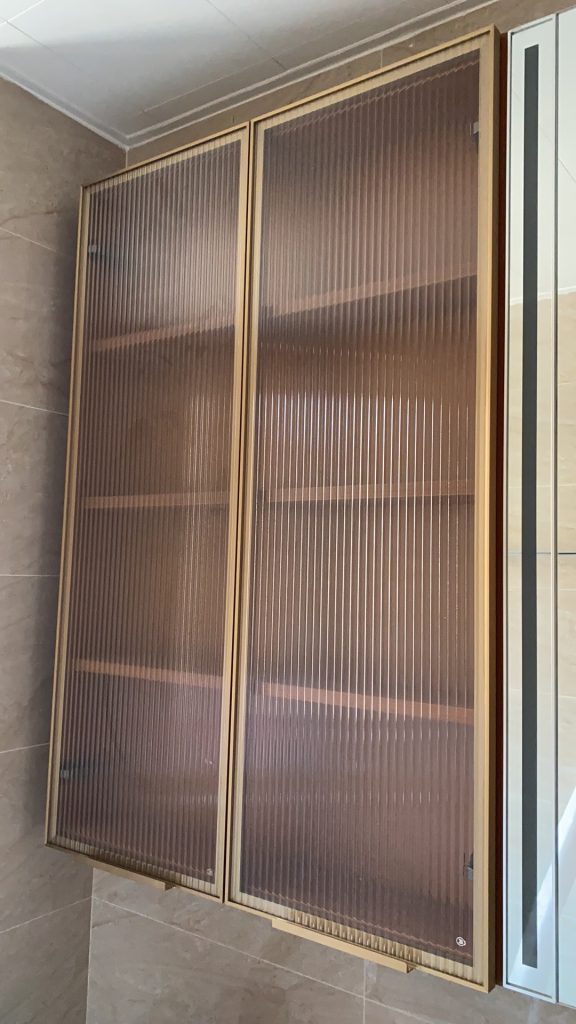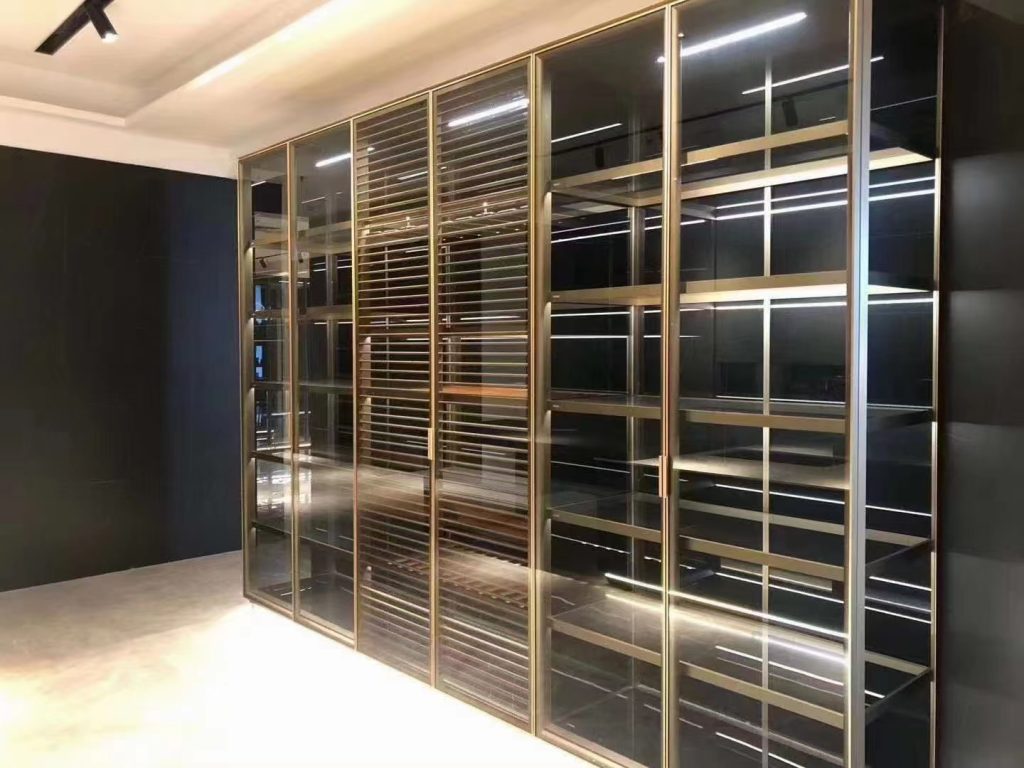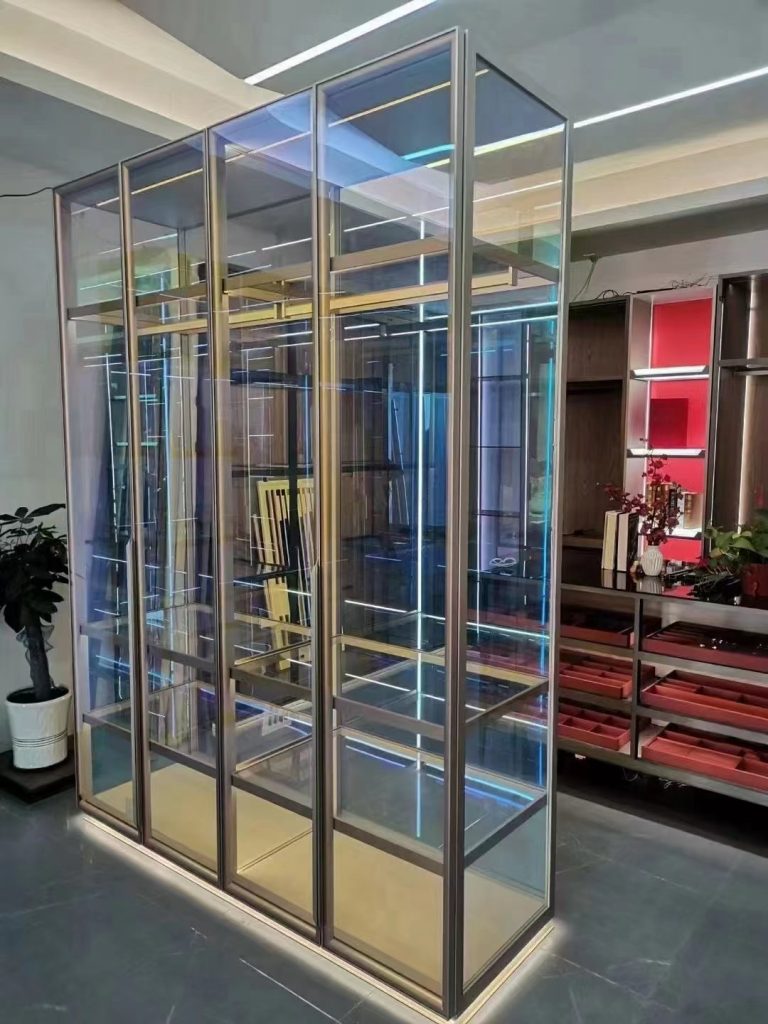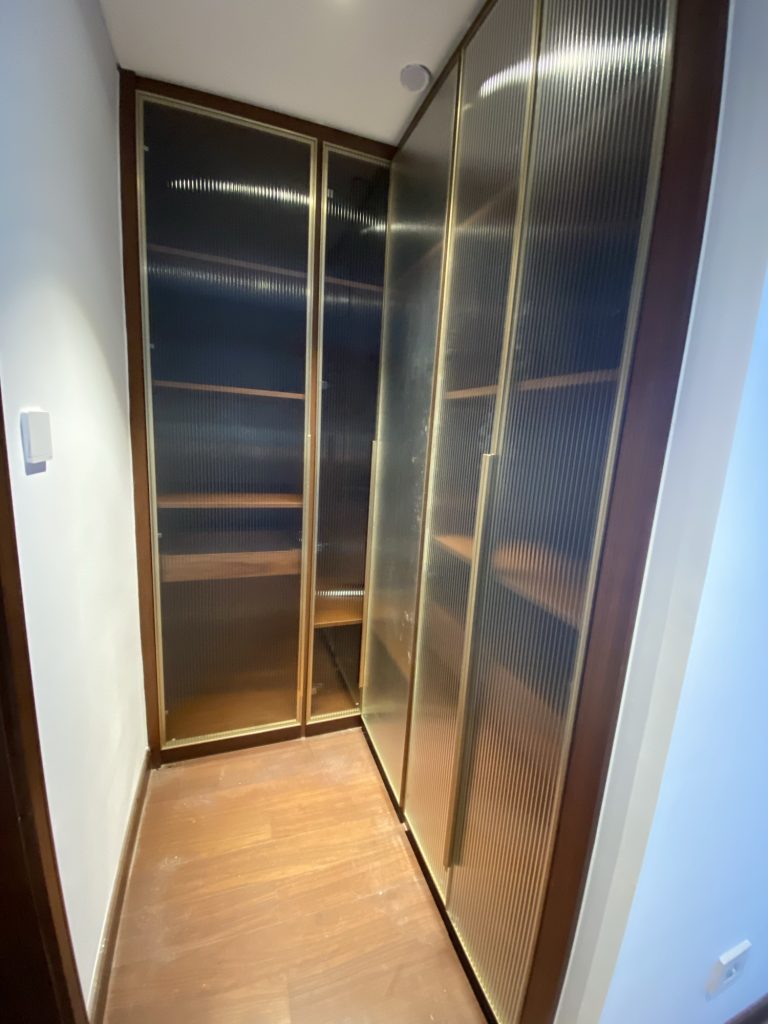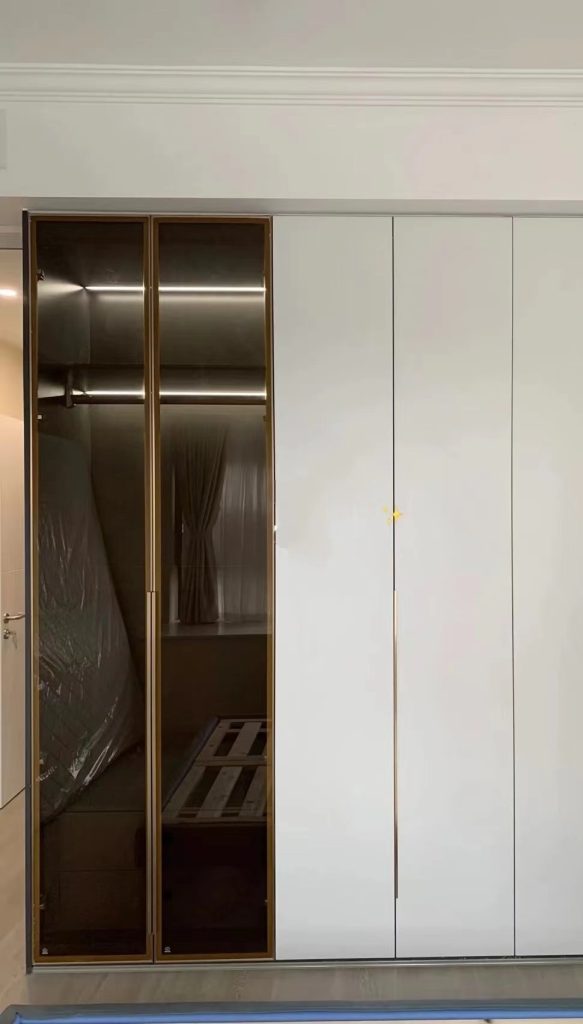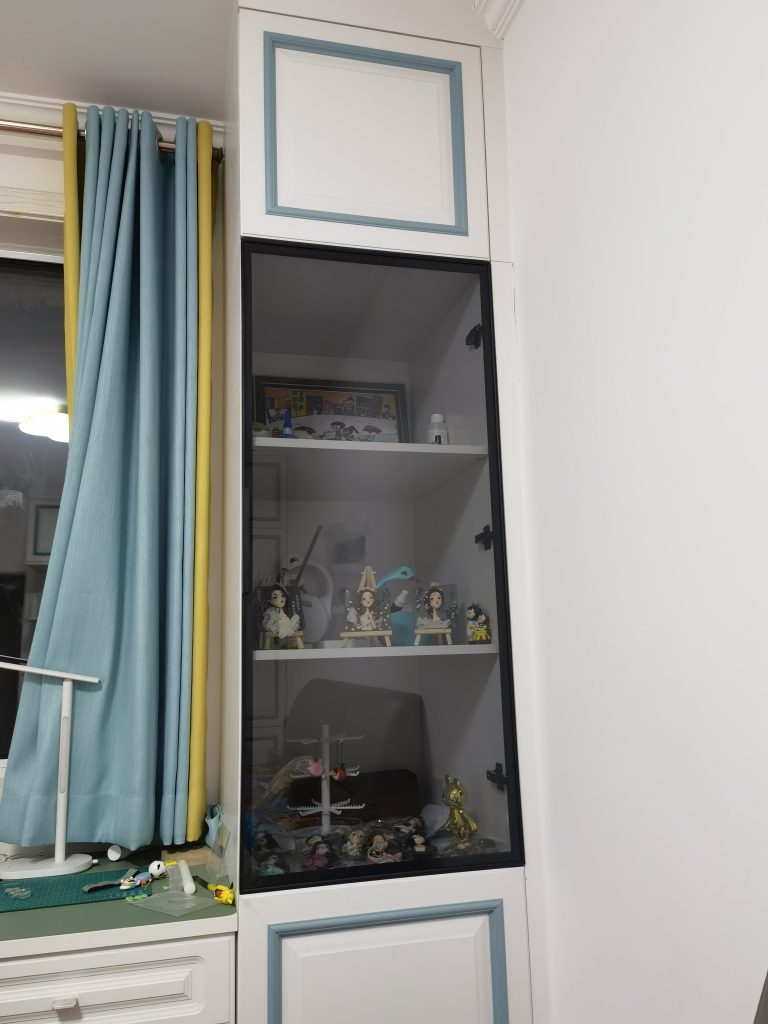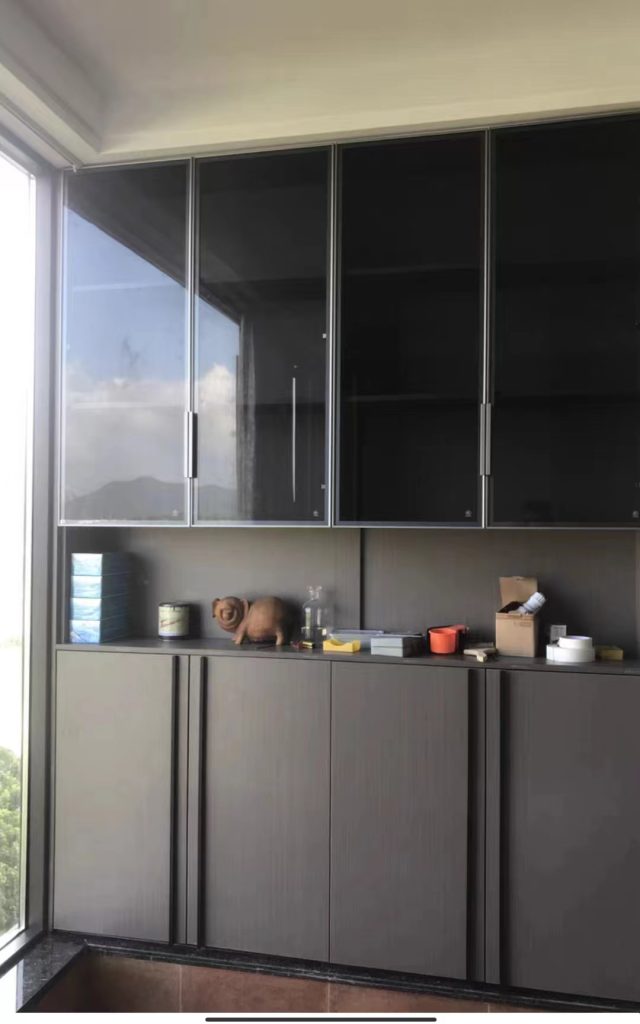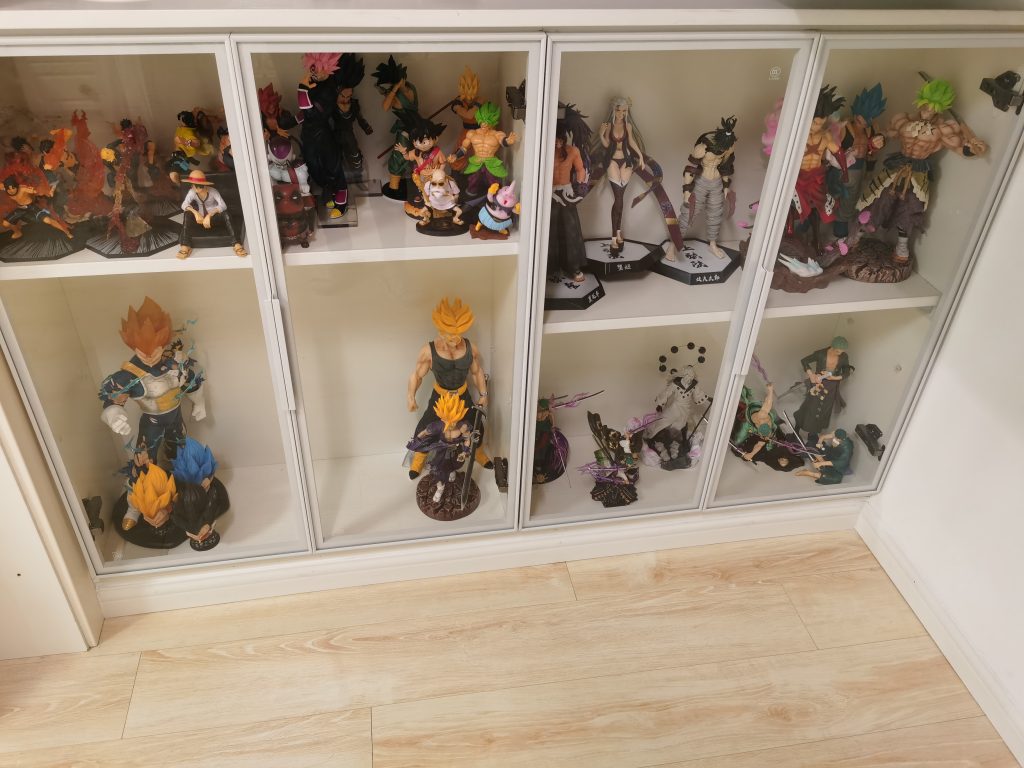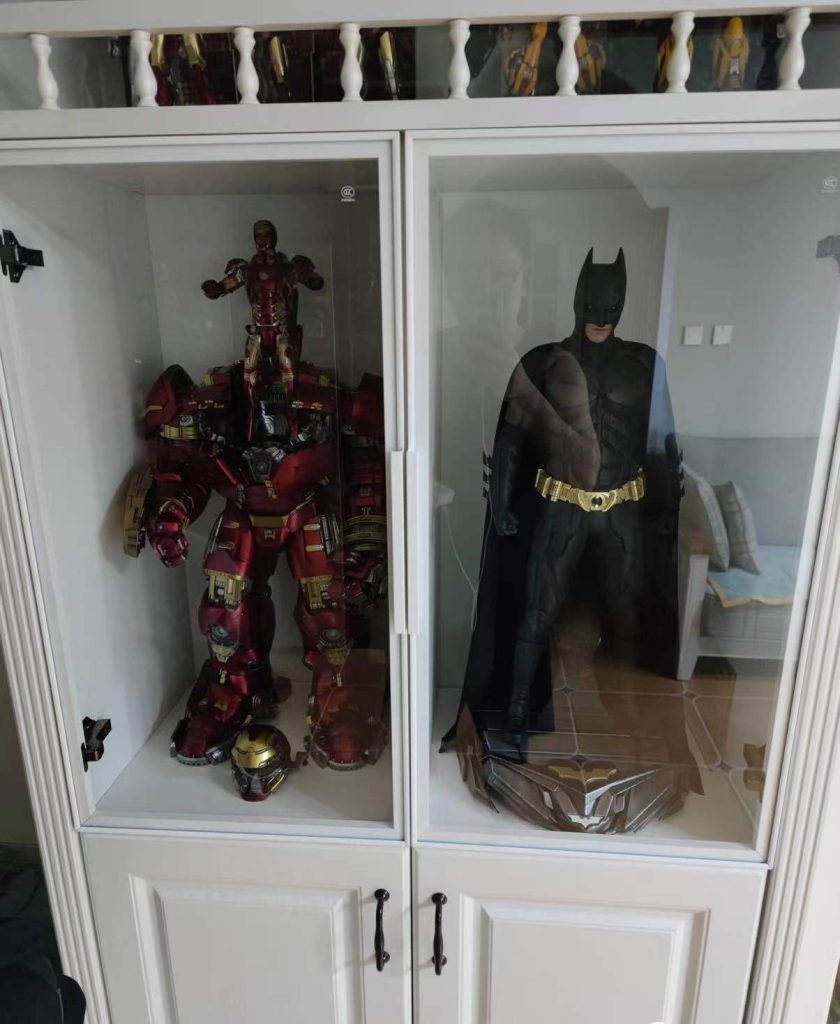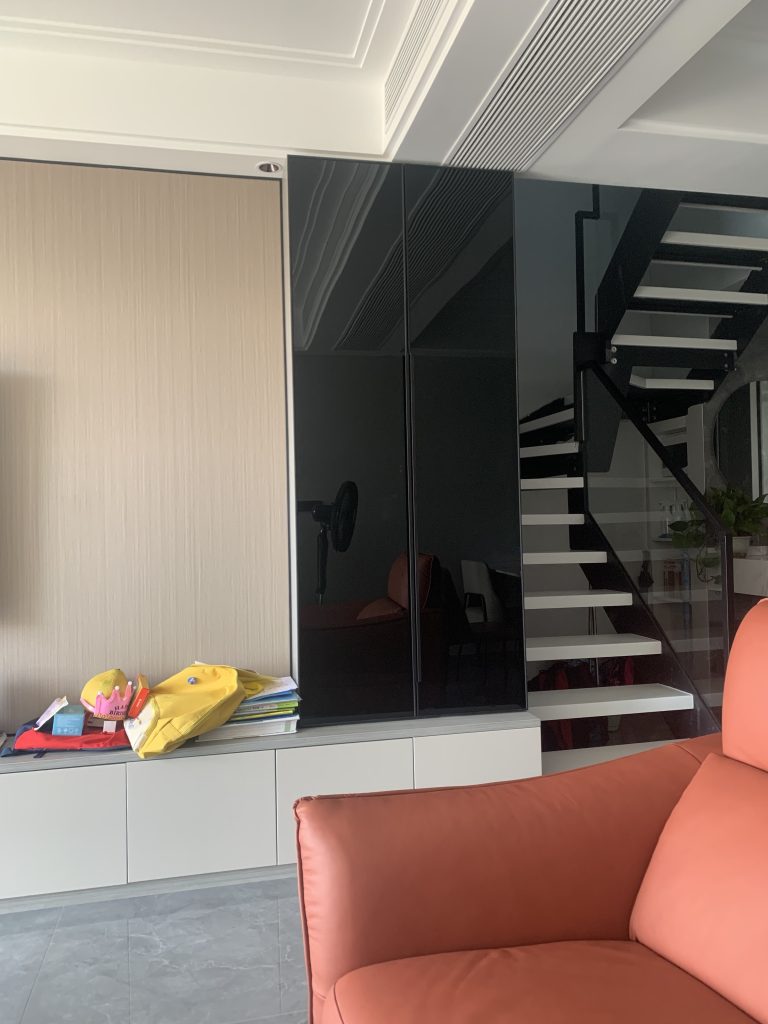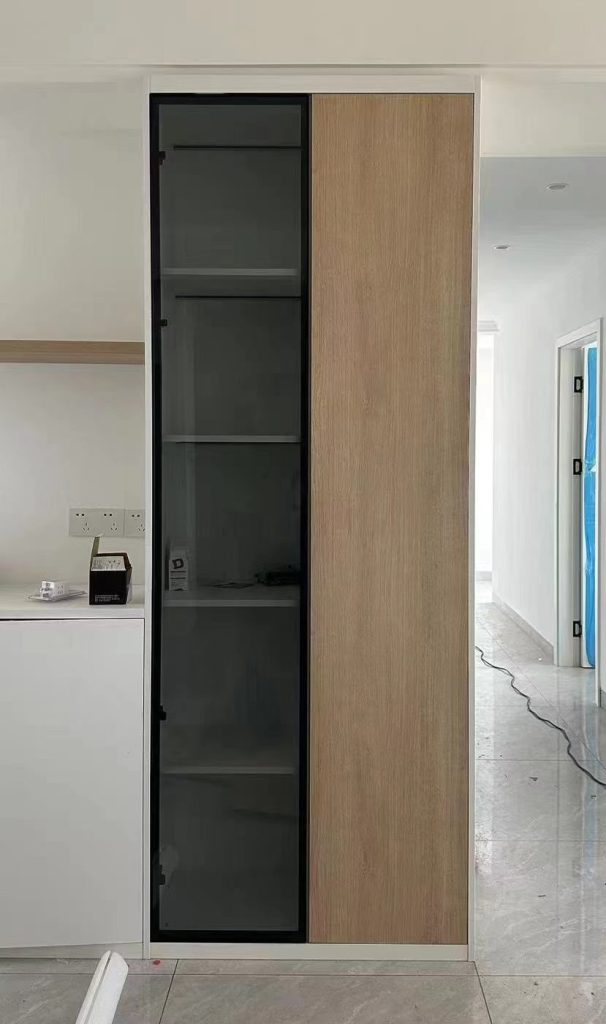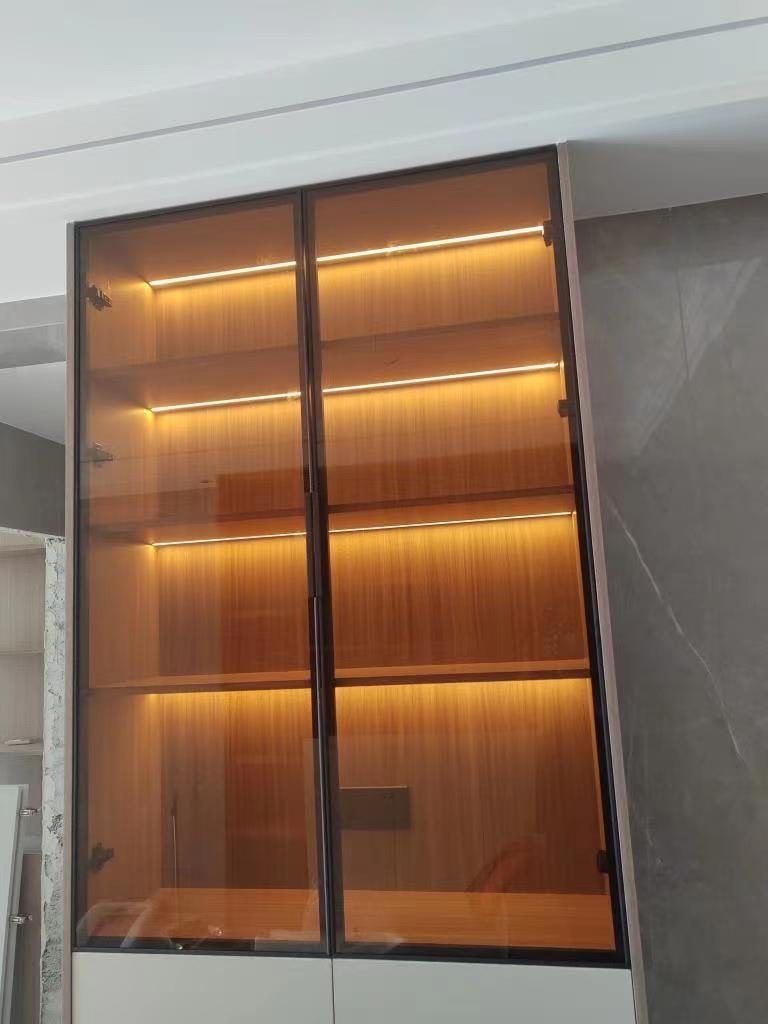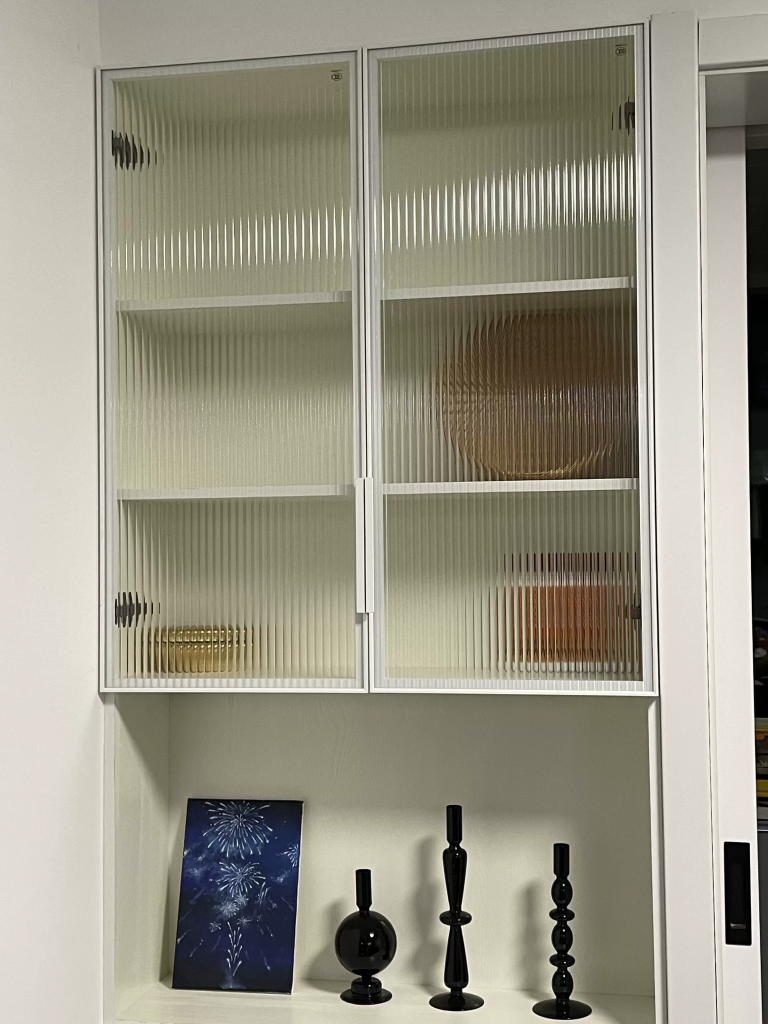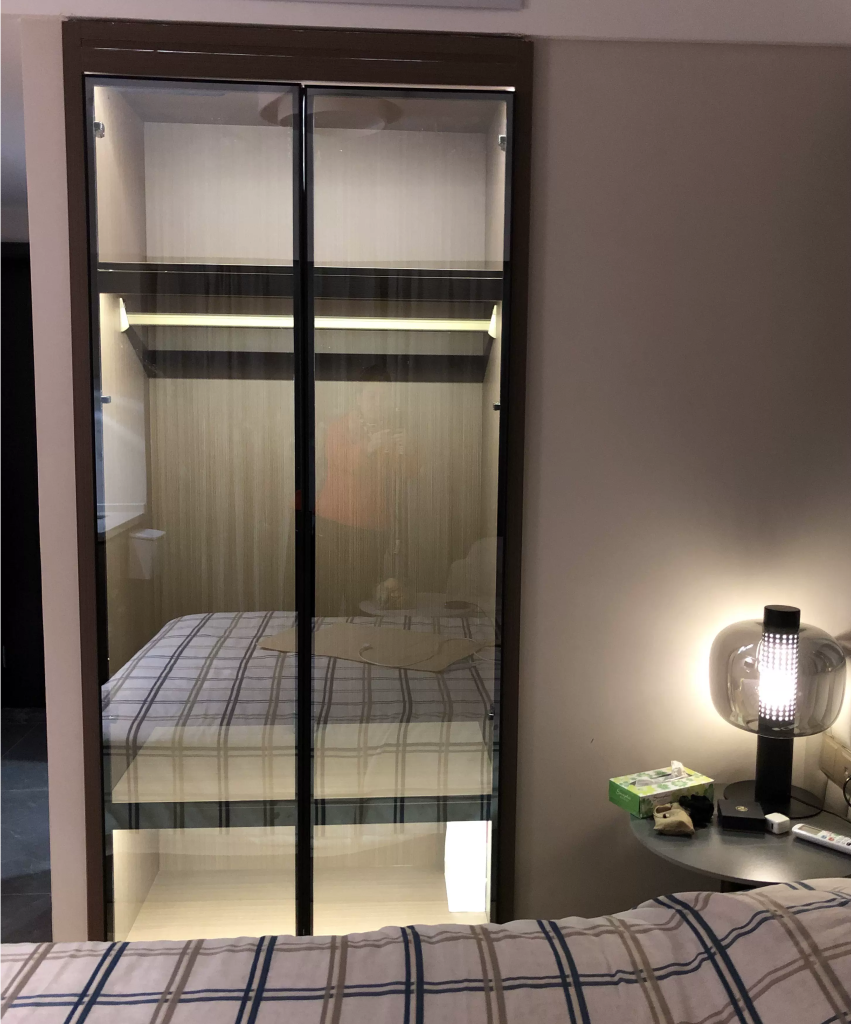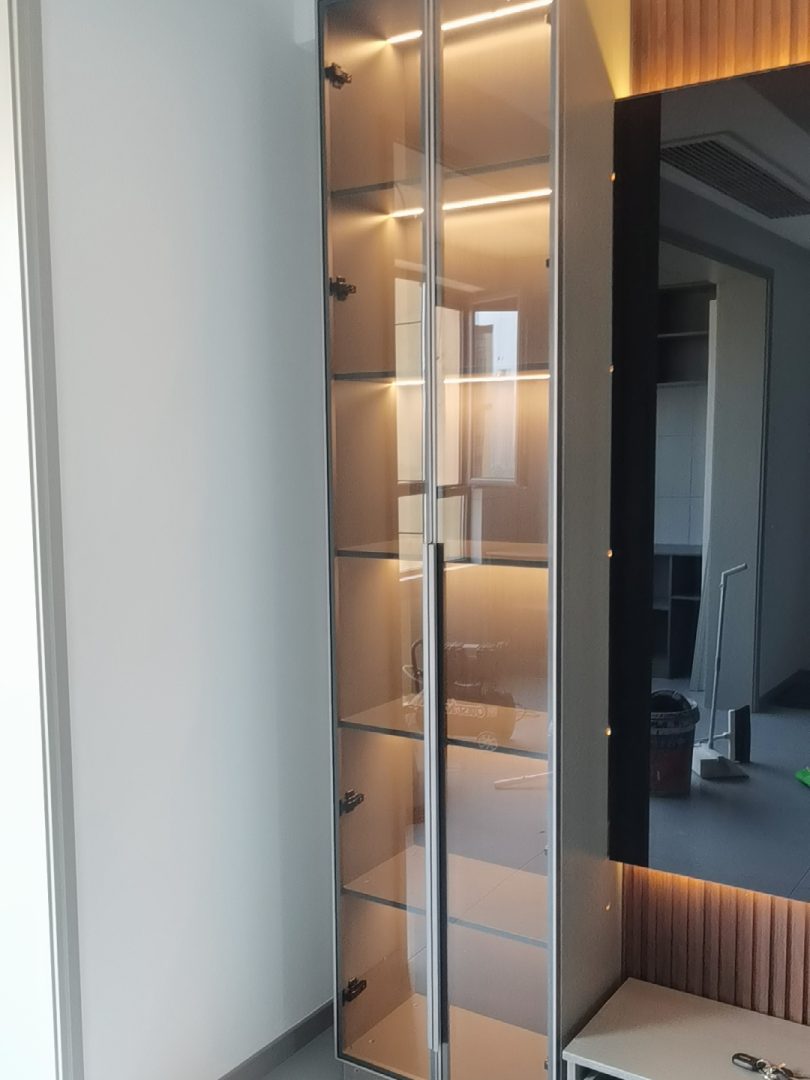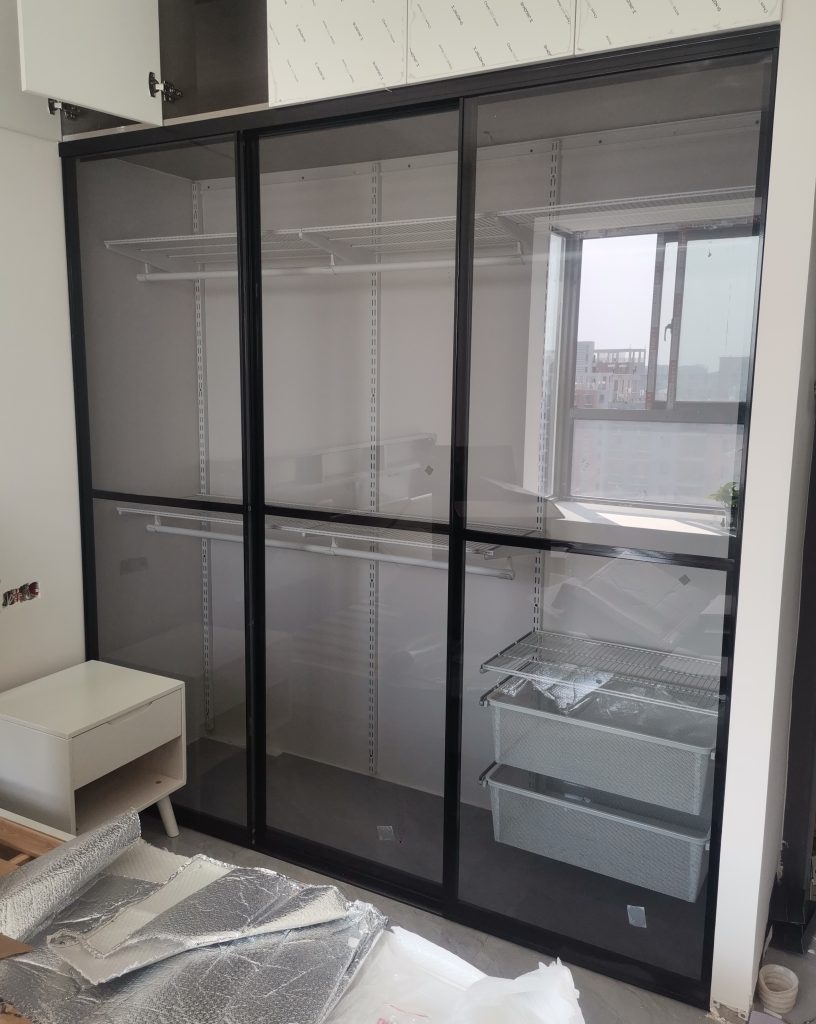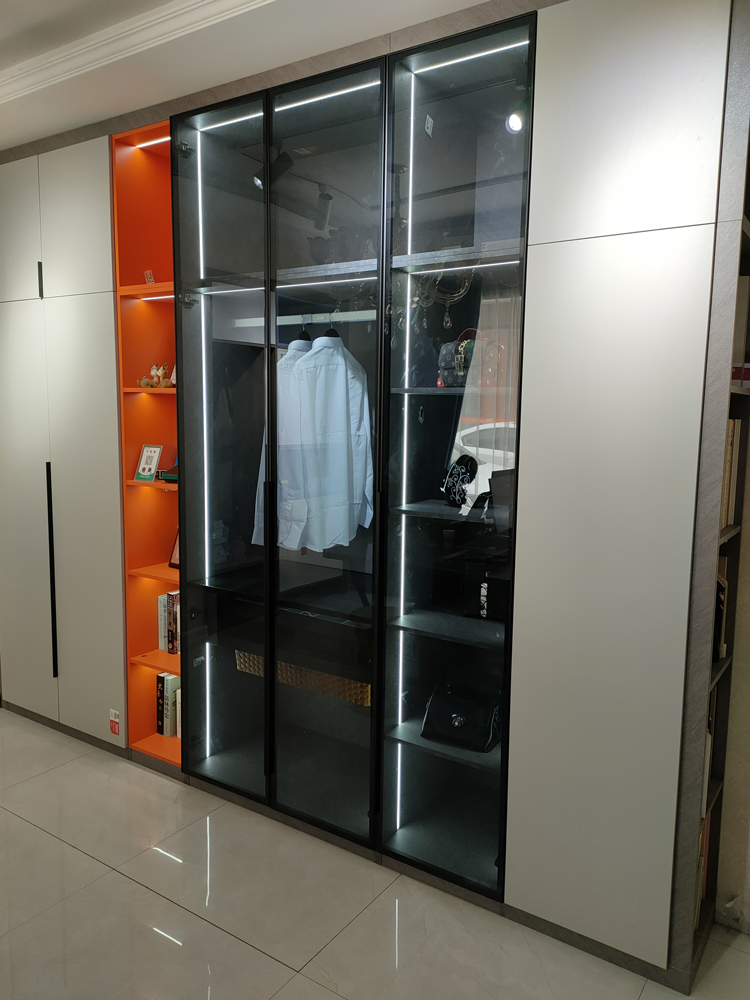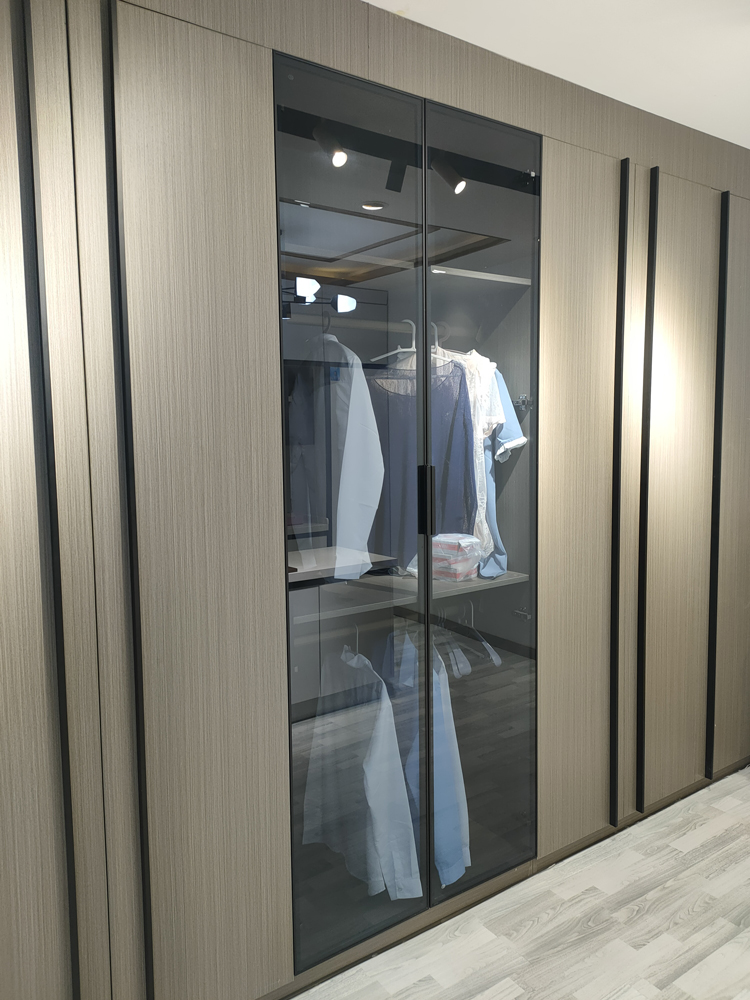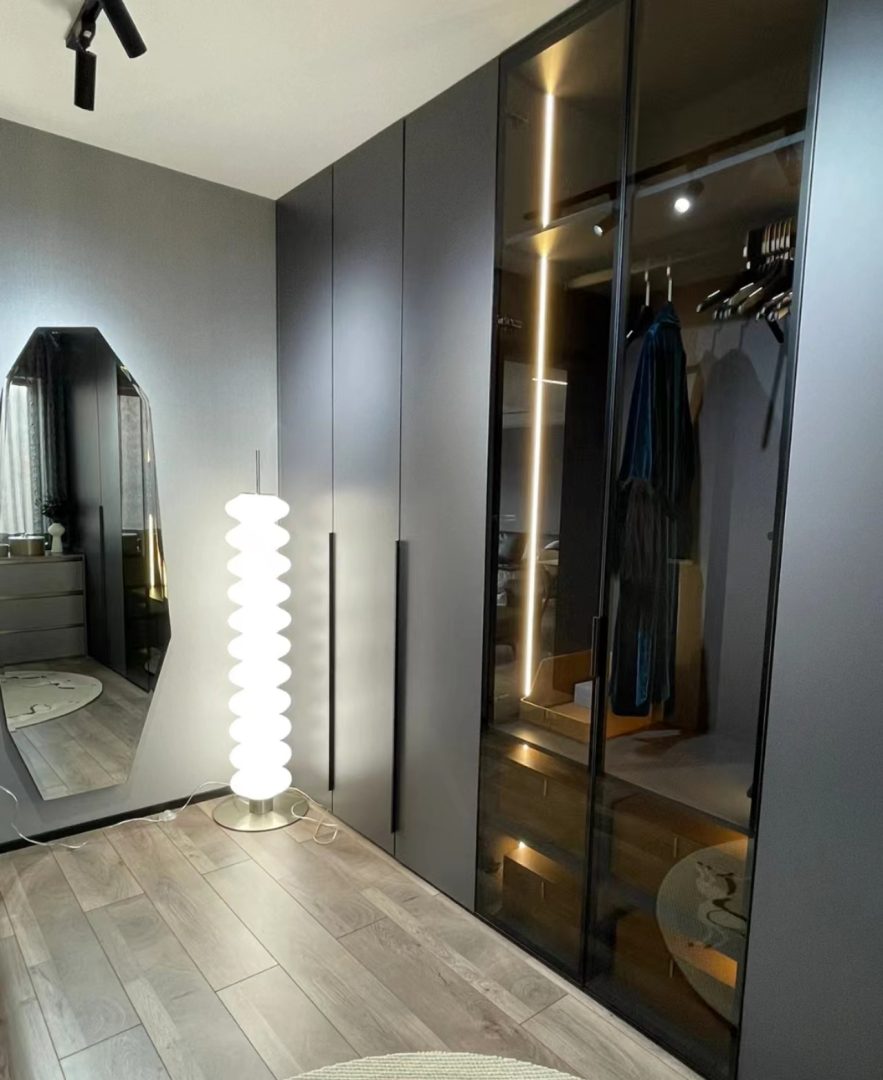 At Speedy Decor, we take pride in our rich experience of over 25 years as a trusted carpentry factory in Singapore. Our team comprises skilled interior designers and craftsmen who are dedicated to delivering excellence in every project. With their expertise and attention to detail, they transform your vision into a reality, creating custom glass display cabinets that are tailored to your specific requirements and preferences. Furthermore, our state-of-the-art production equipment, including CNC machines, edge banding machines, planers, drilling machines, sewing machines, and planers, enables us to handle large-scale production efficiently, ensuring timely delivery without compromising on quality.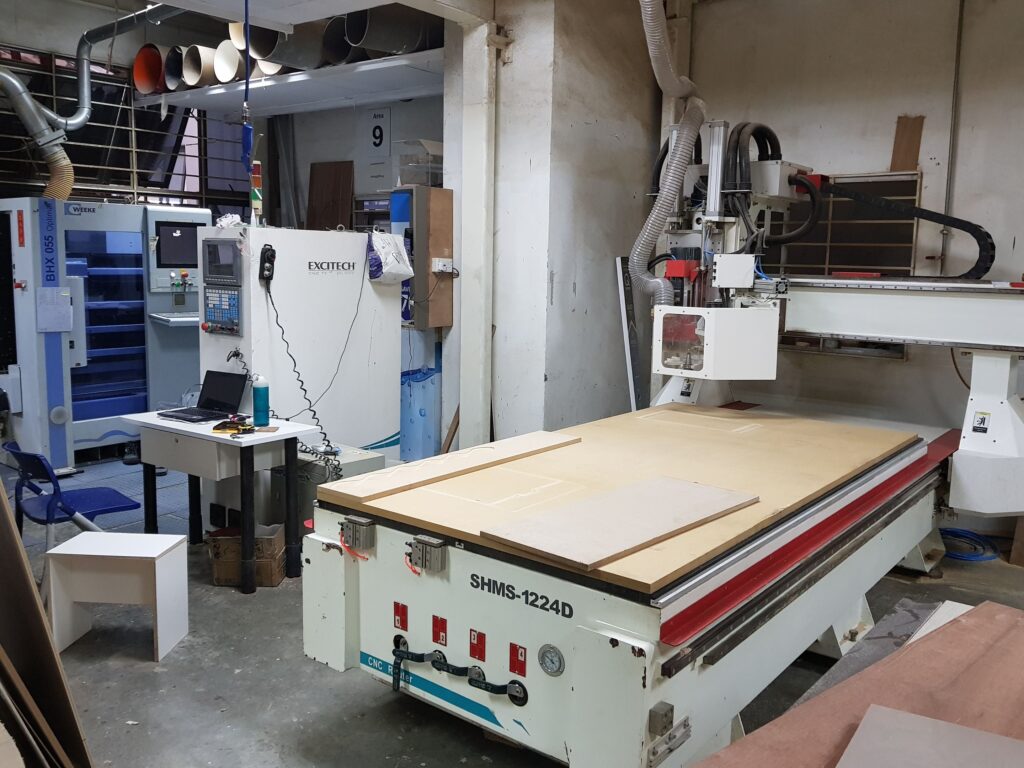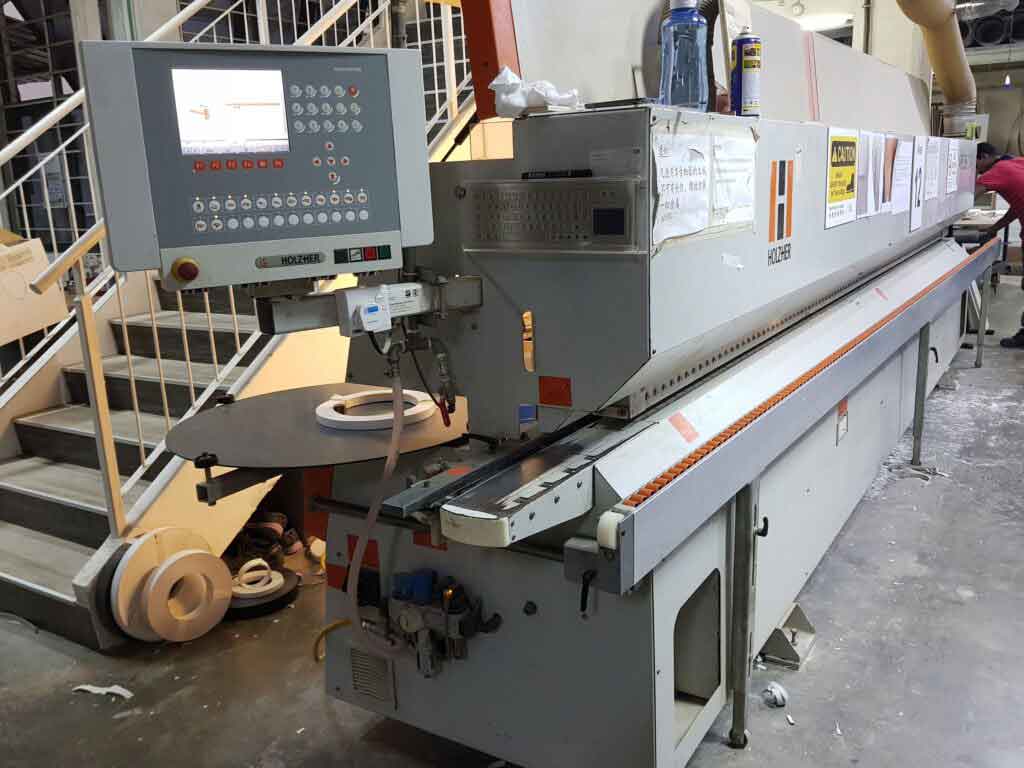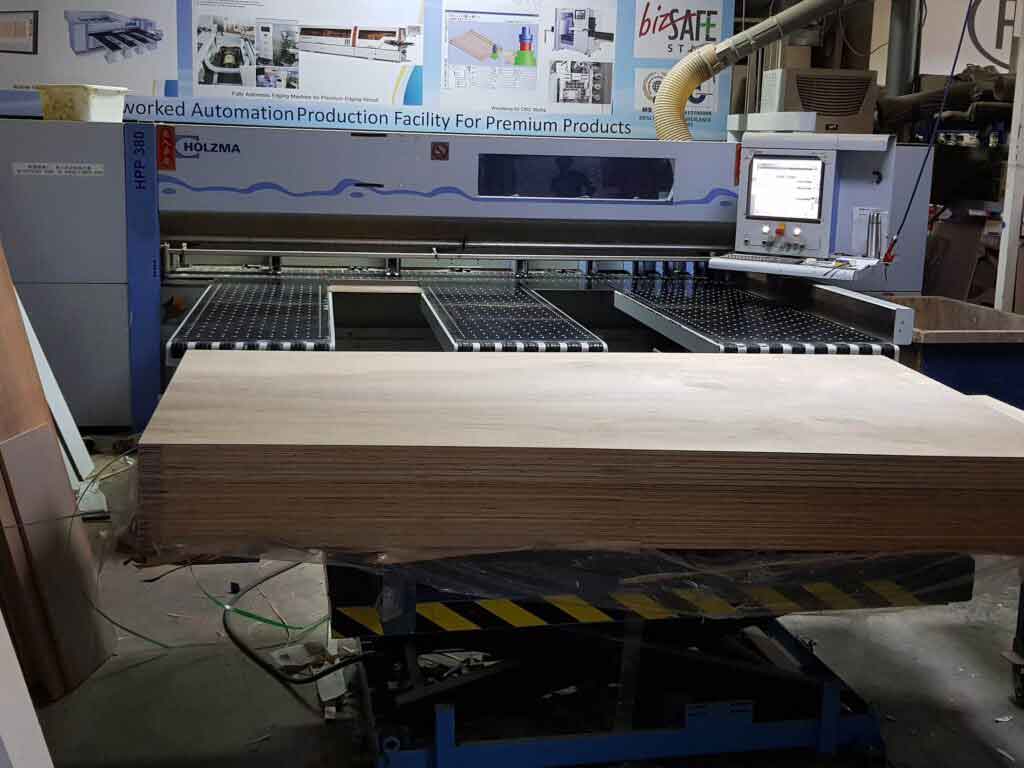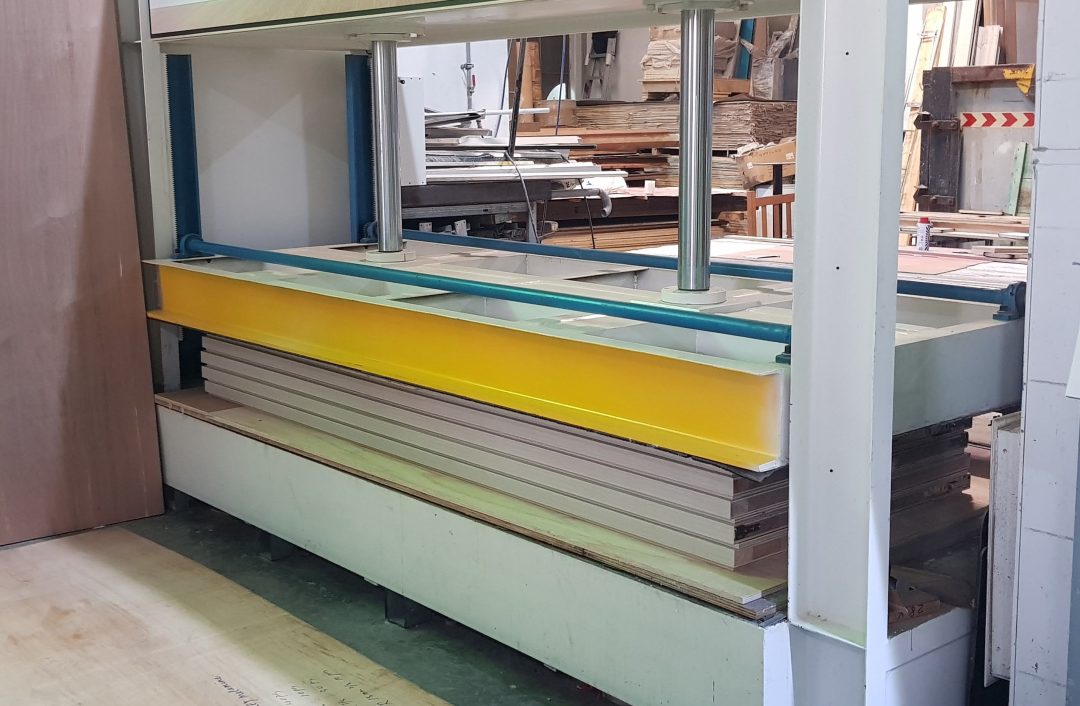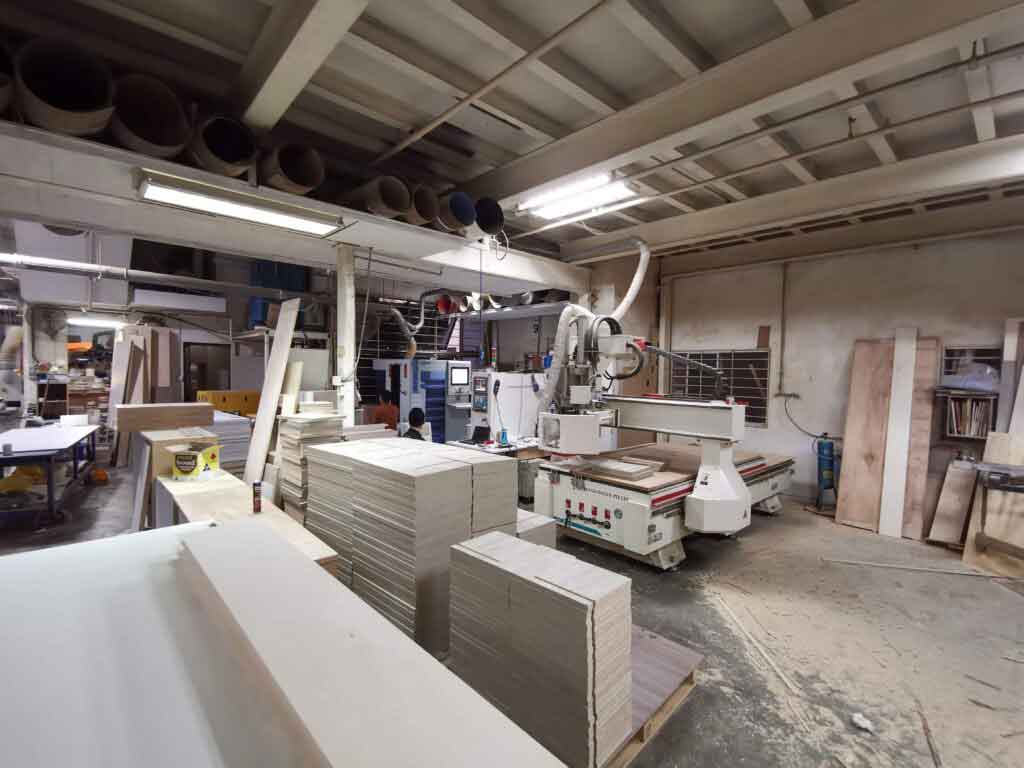 When it comes to custom glass display cabinets in the Singapore market, Speedy Decor is the trusted choice. With our commitment to elegance, durability, and craftsmanship, we create display cabinets that not only showcase your valuables beautifully but also provide the utmost security and longevity. Our ultra-thin aluminum frames, safety glass, hingeless design, and attention to detail set our display cabinets apart. Experience the expertise of our skilled team and explore our user-friendly website to obtain a quotation that suits your requirements. Trust Speedy Decor for custom glass display cabinets that elevate the style and functionality of your space.
Get Immediate Quote and Order Today
If you have any questions about the project, our team on hand will be able to provide you with any answers. No matter what question you may have, they will be more than happy to make sure that you understand exactly what we are working on. Contact us now and book your free inquiry to get your project started! You can speak to our sales by click the WhatsApp icon on the right or to obtain your immediate quote by clicking ✅ Custom Made Aluminium Glass Doors Cabient 👈 and simply input the dimensions, the length can be obtained from your floor plan, Alternatively, if you find it inconvenient, you can simply contact our team at +65 8839 3899.
How To Choose The Right Display Cabinet For My Living Room?
How to Choose the Right Handbag Display Cabinet?
What Are The Different Types Of Display Cabinets Available?
Tips For Styling A Glass Door Display Cabinet – Expert Advice From Speedy Decor