Custom Reception Counters
If you own a business in Singapore and want to provide a fantastic first impression to your client base, then look no further than our custom reception counter. Our custom reception counter is the ideal way to create a long-lasting impression and can be specially customized to suit your business needs. It provides you with a practical solution to your business needs, allowing your staff to provide your customers and clients with the best possible service. And we ship the reception counter international.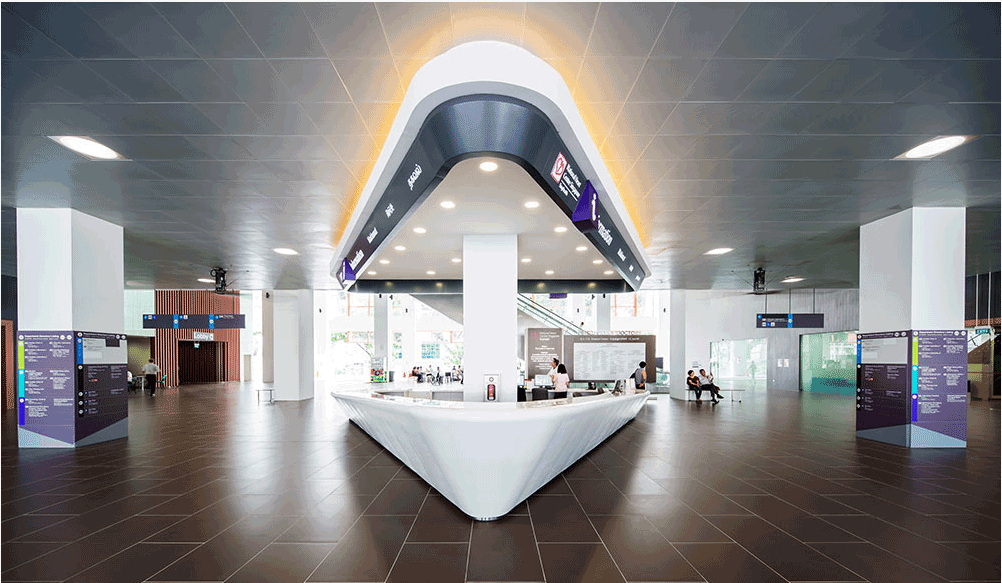 Reception counter at Singapore Heart Centre
Our counters can come in a wide array of different shapes and designs, allowing you to pick the design that best suits your business. In addition to this, our variance in shapes also allows you to make the most of the business space that you have. For example, if you believe you may have limited space a curved counter may be the ideal option, as you can get more usage from a limited space. On the other hand, if you have more space that you would like to fill, a rectangular counter may be the ideal choice as you will be able to fill up a significant area of space, whilst also providing a professional first impression among customers.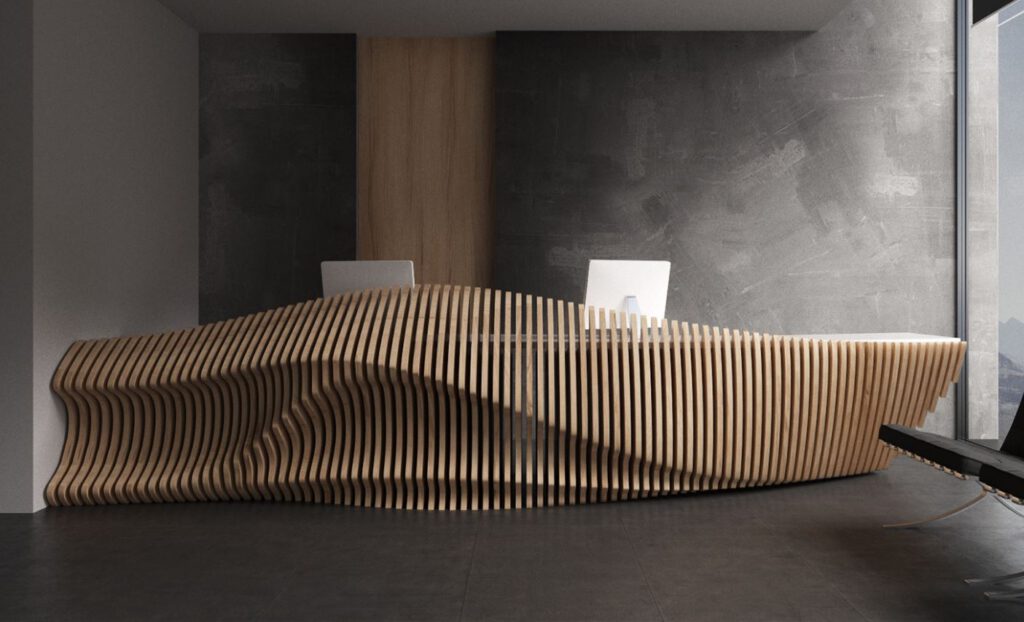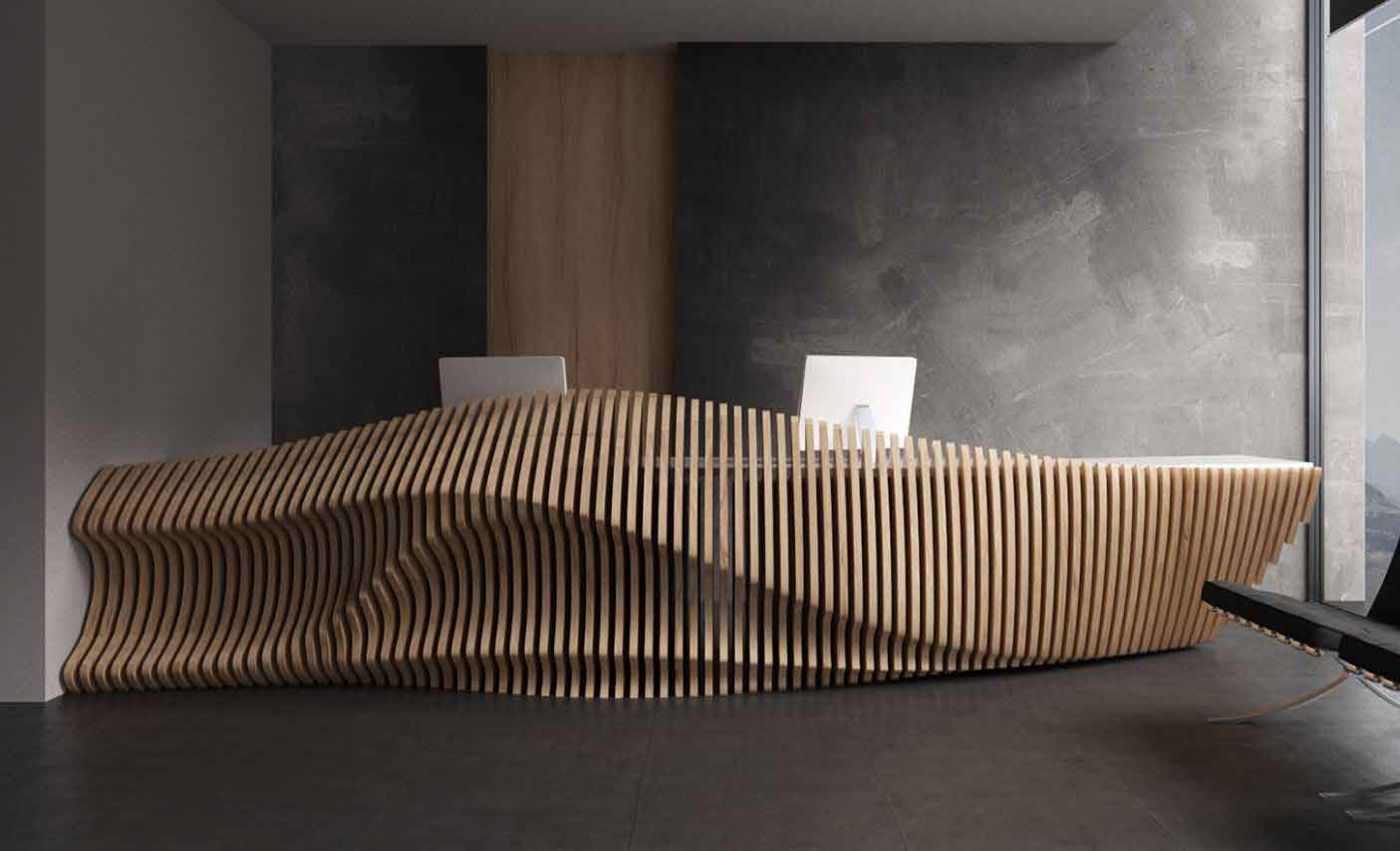 In addition to this, our reception counters can also be customized in terms of shelves and drawers. You can choose how many drawers you would like for your counter, allowing you to keep all of your work neatly organized within drawers, whilst also providing your staff with easy access to anything they may need on conveniently located shelves.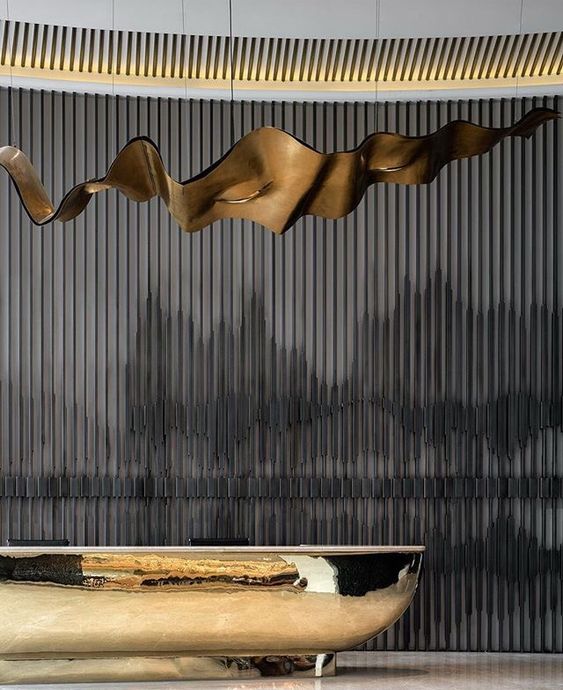 When choosing the right design for your business, our team can guide you through the process. The best way of doing this is by providing one of our members of staff with a photo of your office. From here, they can make informed recommendations on how to make the best use of the space, whilst also providing you with a range of tips regarding the design that you use. Whilst we provide you with a range of pre-made designs, these designs can be modified to your business. For example, making use of your logo and business colors through the design. Lighting of your counter can be customised too, you can even have your signage or logo built into the counter so the reception counter can be shipped as a ready product. For MNCs, the counter sometimes exceed the standard container size, we have solutions to it. This allow us to ship large items internationally.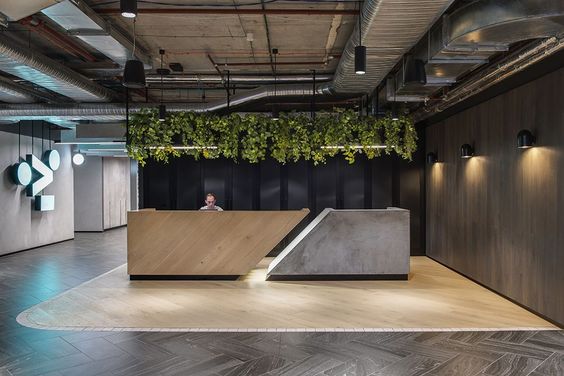 Each reception counter that we produced is designed to protect against various damages that can occur in the workplace. This includes everything from being knocked to spilt drinks and hot temperatures. This allows you to rest assured knowing that your counter will withstand the test of time, without needing to be replaced or repaired due to the slightest damage. As a result, you can consistently provide each of your customers with a fantastic first impression, ensuring that their experience is absolutely perfect from the moment that they walk into your building.
Get immediate quote and order today
You can obtain your immediate quote by clicking Customize Reception Counter here, and simply input the dimensions, the length can be obtained from your floor plan, or WhatsApp our team @ +65 8897 3670 if you find it a hassle. Or email us at enquiry@speedydecor.com