What are Luxury Custom Kitchen Cabinets or finding a kitchen specialist?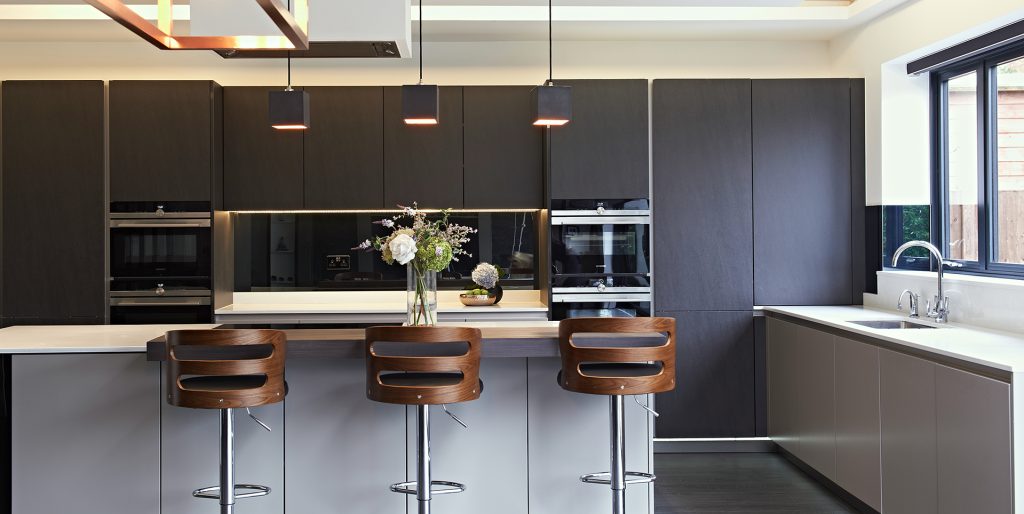 Looking for a way to spice up your kitchen? Think beyond designer countertops, innovative layouts, and minimalist colour schemes – custom kitchen cabinets are a huge part of your kitchen as well. Every kitchen comes in a different shape and size, which is why it is important to carefully customise your cabinets, ensuring they will be a good fit in your kitchen. Don't neglect such an important potential for design when you can achieve your kitchen's dream look with your very own luxury custom kitchen cabinet!
Need some ideas? Speedy Decor is here for you. Take a look at our custom kitchen cabinet catalogue and move one step towards the home of your dreams.
Types and Materials of Custom Kitchen Cabinets
The materials used for a kitchen cabinet is an important consideration because of the extreme conditions in a kitchen. Since the atmosphere of a kitchen is often humid, a good kitchen cabinet needs to be able to withstand high amounts of moisture without developing mould or rust on metal fittings. Kitchen cabinets also need to be able to weather both high and low temperatures, as well as have a strong load-bearing capacity. As such, a common suitable material for kitchen cabinets is solid wood plywood. Plywood is made out of wood scraps firmly glued together to create a durable, compact board that checks all the boxes for a custom kitchen cabinet.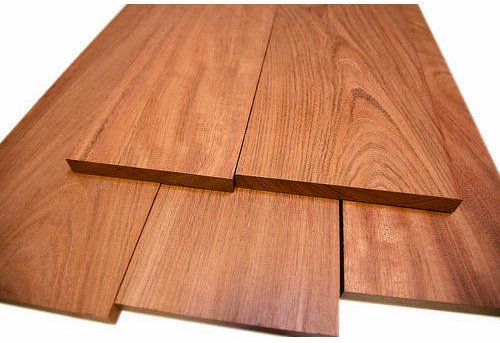 Alternatively, a safe high-end option for your custom kitchen cabinets would be cherry wood, which is one of the timeless staple materials used in kitchen cabinets for centuries, and also one of the most expensive materials you can use to make a custom kitchen cabinet. Cherry wood, from the American Black Cherry tree, naturally comes in beautiful red and blonde tones so you'll have a wide variety of aesthetics to choose from, where you will no doubt find the perfect match. Aside from its classic feel, cherry wood is also a popular option because of its strength, durable texture, and good resistance to shock, making it an excellent choice for a kitchen cabinet.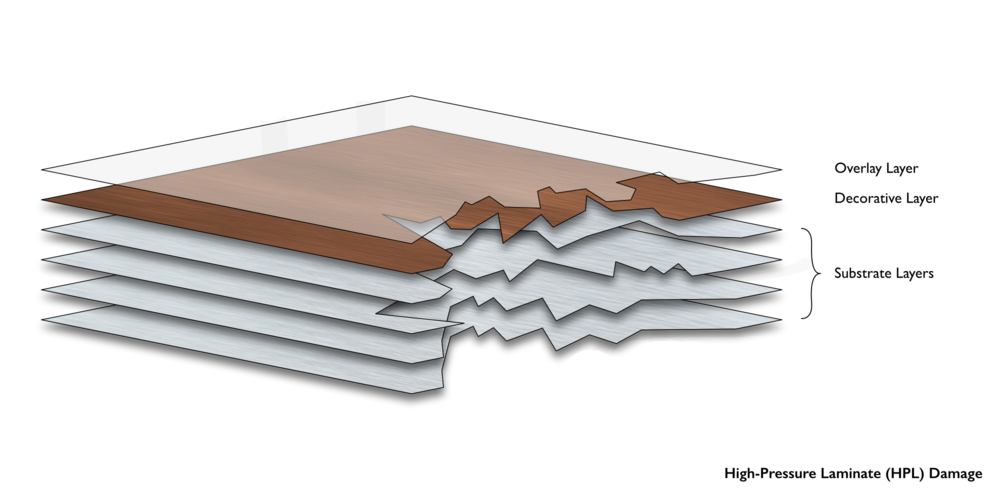 Another candidate for custom kitchen cabinets is high-pressure laminate. The direct descendent of plastic laminate, high-pressure laminate is a durable surface material that can be designed to resemble a high-end material such as granite or marble. If you are going for aesthetics over functionality, high-pressure laminate would be the perfect choice.
Custom Kitchen Cabinet Pricing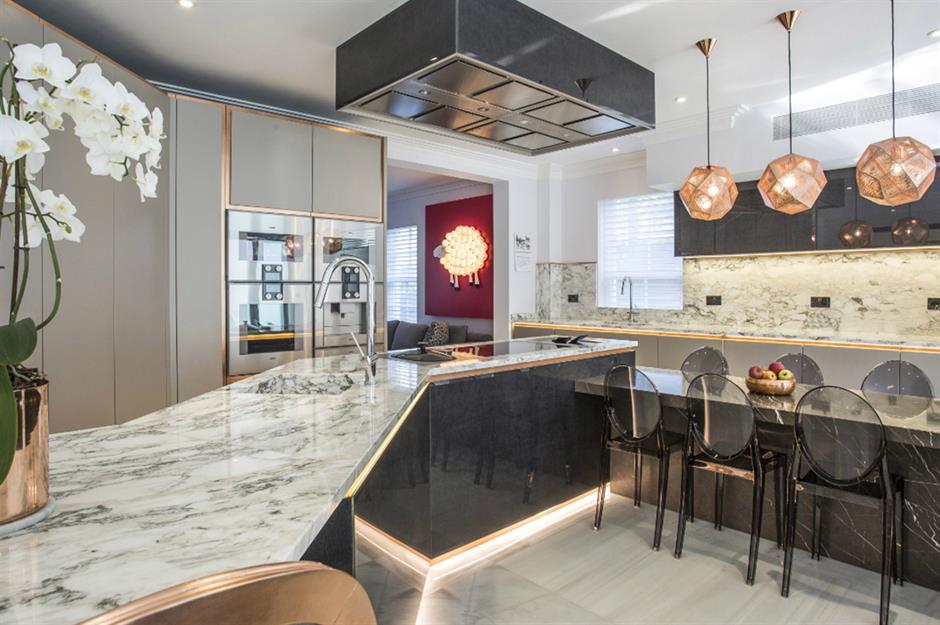 Although designing your own custom kitchen cabinet sounds like a luxury, you'll be pleased to find out that luxury kitchen cabinets won't be putting that big a hole in your budget – well, not as much as a full granite or marble countertop will. You can expect to prepare at least a few thousand dollars for a brand new luxury custom kitchen cabinet. Of course, this depends on the size of your kitchen, the number of kitchen cabinets you wish to have, your desired material, and whether you would like any additional fittings. Most fittings average around $50 each unless you wish to use a more expensive material such as gold or silver. One thing to consider is that custom kitchen cabinets will increase the resale value of your home, making it a worthwhile investment. Design Your Custom Kitchen Cabinet with Speedy Decor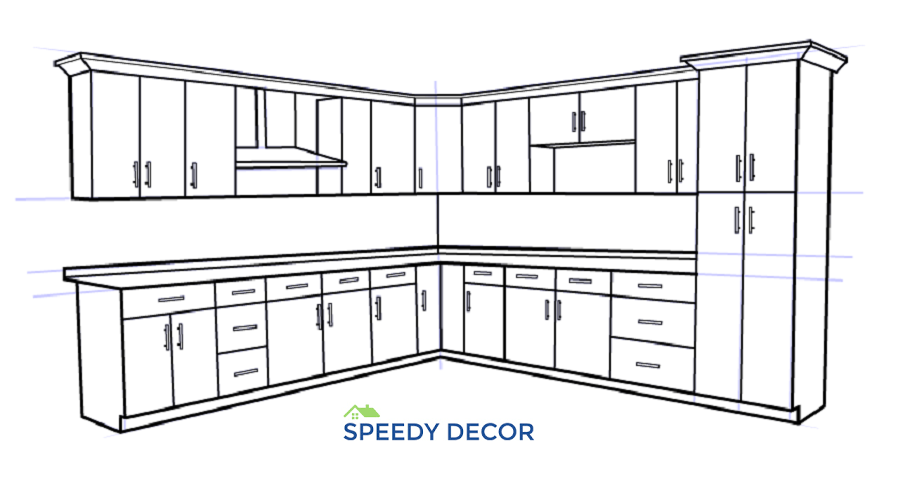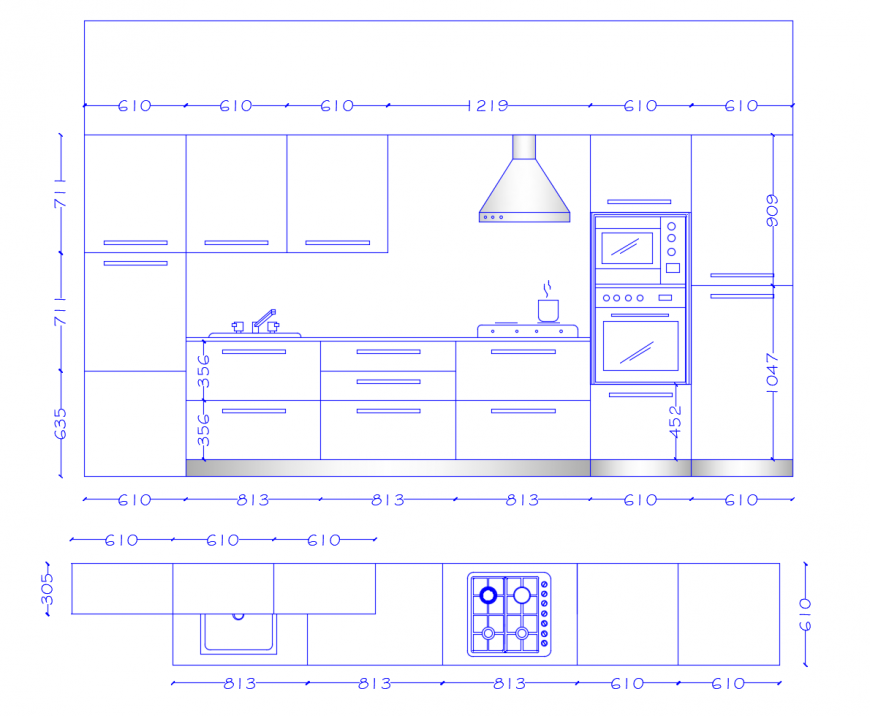 It can be difficult to find a piece of furniture with as unique requirements as a kitchen cabinet. That's why Speedy Decor is here to help you create a kitchen cabinet that really meshes well with your home. With Speedy Decor, you can make your own custom kitchen cabinet entirely to your specifications!
Now with our AI engine built into our platform, you can get a immediate quote by Click on 👉 Get Started with a Kitchen Item and select kitchen cabinet to get your quotation, simply input the length of your cabinet needed, or simply whatsapp our team @ 📞+65 8839 3899, or click on the right bottom page whatsapp icon and start chatting with our designers.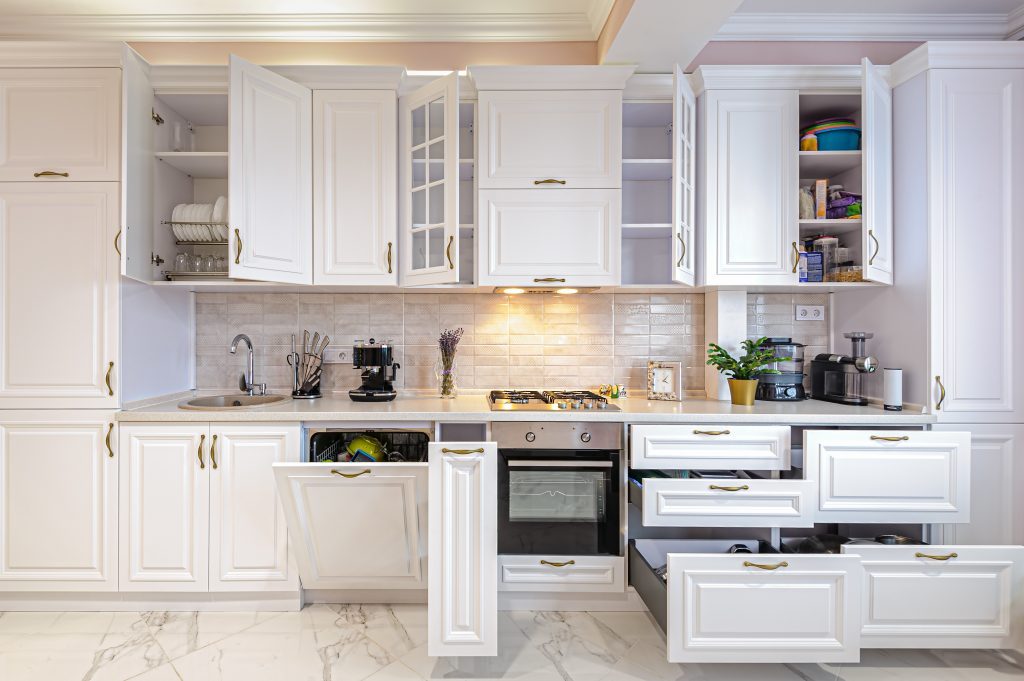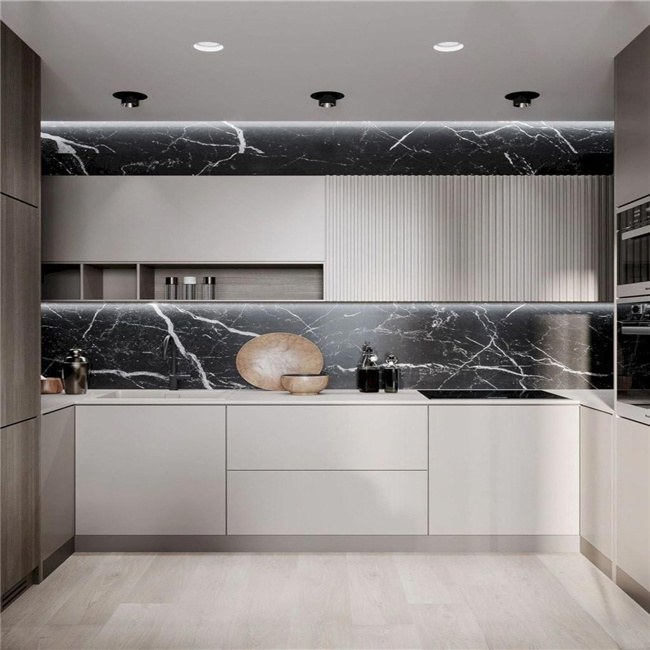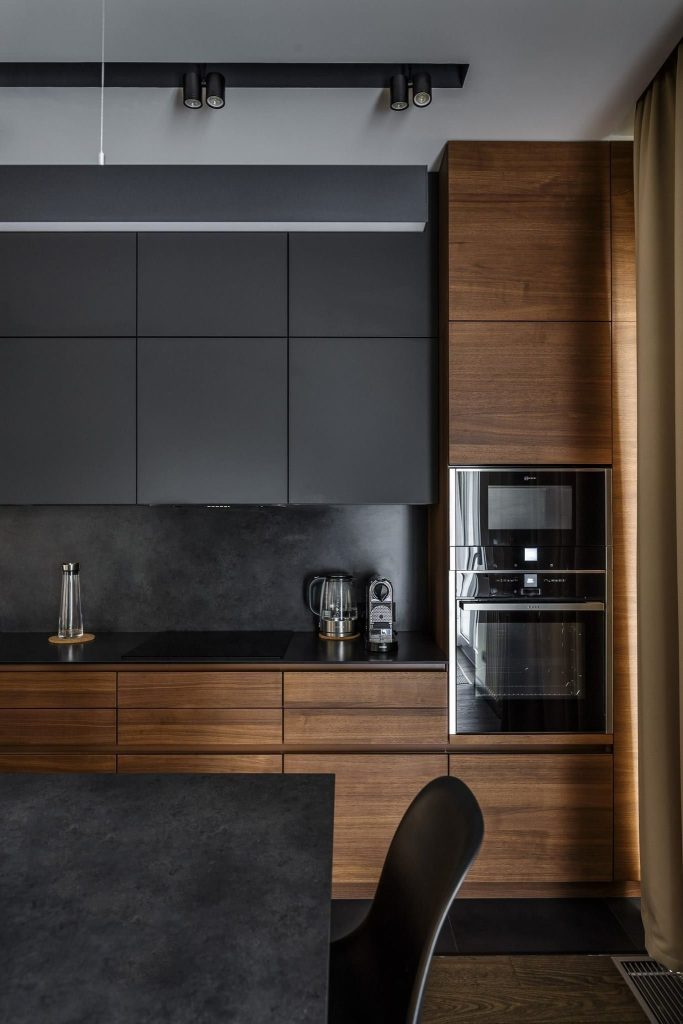 As the heart of the home, the kitchen is a space that deserves special consideration and attention when it comes to design and functionality. For homeowners of landed, semi-detached landed and Good Class Bungalows (GCBs), this is especially true. These spacious homes offer ample room for a truly premium kitchen that not only looks stunning, but is also highly functional and efficient.
At Speedydecor.com, we specialize in creating bespoke designer kitchens for these types of homes. Our team of kitchen design experts has years of experience creating high-end, custom kitchens for a range of property types, including landed and GCBs. We understand the unique challenges and considerations involved in designing for these types of homes, and we work closely with our clients to ensure that every detail of the kitchen is tailored to their specific needs and tastes.
Our designer kitchens are created using only the finest materials and latest technologies. From solid wood cabinetry and natural stone countertops, to high-end appliances and custom lighting, we use only the best products and brands to create kitchens that are both beautiful and functional.
In addition to our premium materials and technologies, our designer kitchens also feature innovative design solutions that are specifically designed to make the most of the available space. From built-in shelving and storage solutions, to cleverly designed work zones and ergonomic spaces, we take into account the flow of the kitchen and the way it will be used, to create a truly functional and efficient space.
At  Speedydecor.com we believe that a truly premium kitchen should not only be functional, but also reflect the unique personality and style of the homeowner. That's why we work closely with our clients to create custom kitchens that are truly one-of-a-kind. Whether you prefer a contemporary, minimalist aesthetic or a classic, traditional look, we can help you create the kitchen of your dreams.
So if you're looking to upgrade your landed, semi-detached landed or Good Class Bungalow kitchen, look no further than Kitchen Specialist. Our team of kitchen design experts will work closely with you to create a premium, designer kitchen that truly reflects your unique style and personality. Contact us today to learn more about our services and to schedule a consultation.
Keywords: designer kitchens, premium kitchens, Good Class Bungalows, landed homes, semi-detached landed, Kitchen Specialist, bespoke kitchens, custom kitchens, high-end kitchens, kitchen design, kitchen upgrades.