Classic Crafted Tables
Choosing for products that would compliment your space as simple as tables can be tiresome. Our Classic Crafted Tables are the easiest and love at first sight choices with very artsy design and crafted art printed on them. These Classic Crafted Tables are perfect for your home or also a commercial/ retail space. We will furnish you with the bespoke range of our Classic Crafted Tables that will enlighten any space with art and crafts.
Our marvelous pieces of Classic Crafted Tables are made to measure for your home or your office space. These premium crafted pieces are excellent renders of art with luxury materials. We provide you with our accent range of Classic Crafted Tables that will meet your needs, desire and design. Each and every piece is made with great craft and details that are guided by your preferences.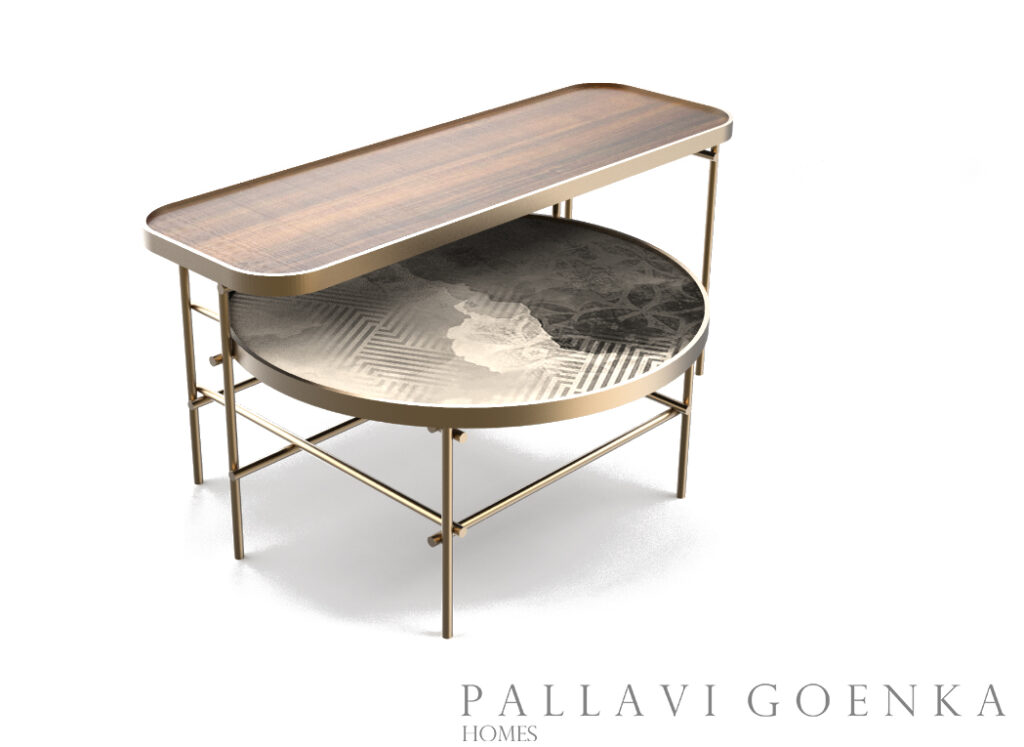 Our Classic Crafted Tables are one of a kind and are made with various styles and design décor ideologies and we will encourage you with multiple choices of Crafted Art from our Classic Crafted Tables collection that will suit your requirements of materials, size and design perfectly.
Some of our Classic Crafted Tables are set of twos that come as jig-saw puzzle pieces and some of our signature tables that displays epitome of classic luxury design. Our Classic Crafted Tables are customer driven and are designed keeping choices of people in consideration that allows to combine functionality with design & art.
Why Choose Us?
At Pallavi Goenka Homes, we believe that a space is a reflection of the people who dwell in it. We draw inspiration and concepts from the stories of passion and interests of these individuals and bring them to life through the medium of our exquisite are and designs.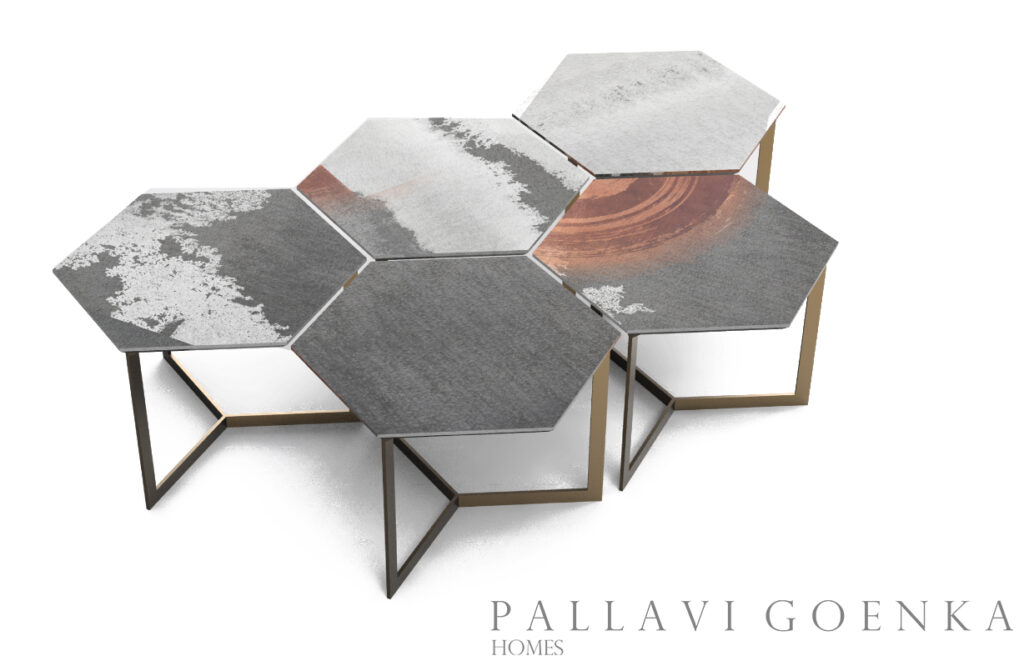 For more options and details you can email us directly on enquiry@pallavigoenkahomes.com or Whatsapp us on +65 8497 4237 or +91 9152781587 and simply input the dimensions, the length can be obtained from your floor plan. Or you can click on the right bottom Whatsapp icon and start chatting with our sales team.