High-quality kitchen cabinets are the perfect option when it comes to redecorating your home. They usually come in the form of custom kitchen cabinets that provide you with functional, easy-to-use storage with a lifespan of about 30 years. However, many people often report problems with their cabinets soon after installation. These include loose hinges, crooked doors, scratched and dented doors, sagging and warping boxes. All of these problems are caused by one thing: poor quality cabinet construction. This is why high-quality custom made cabinets in Singapore are so important. Although the initial cost may be higher than traditional cabinets, the quality options will allow you to save money on installation and overall maintenance, which will likely build up with low-quality options. In order to avoid problems with your kitchen cabinets, here are some of the key characteristics you should look out for.
Excellent Plywood Construction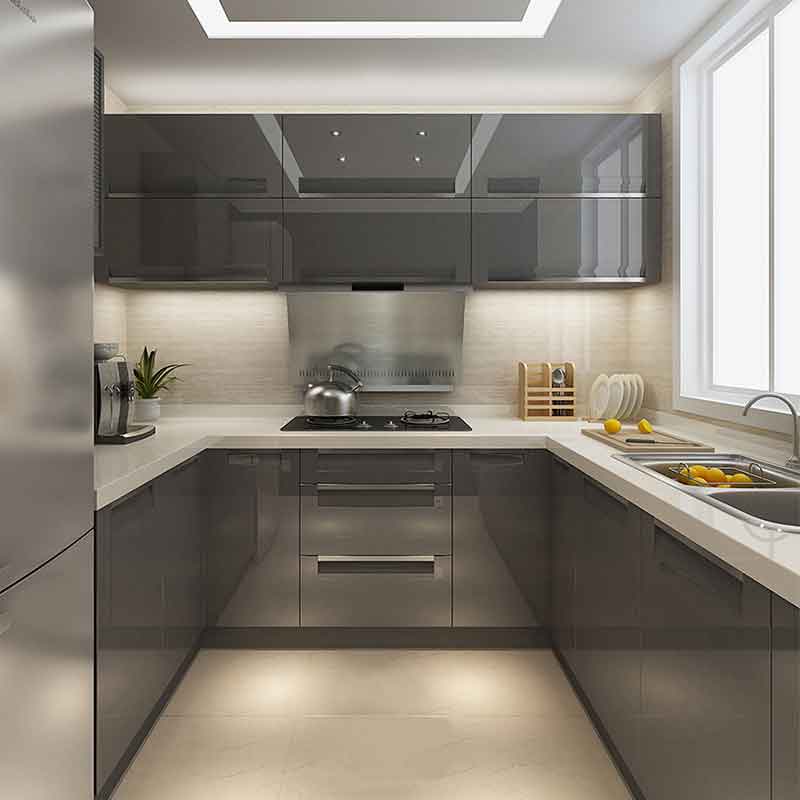 Your cabinet box options are usually plywood or particleboard. If you're looking for high-quality options then plywood is the best option for you. These cabinets are made of plywood at both the back and sides, which allows them to maintain their square shape throughout the delivery and installation process. They are able to better handle the weight of your countertops as well as resist damage from moisture that can build up in the kitchen. Your alternative option is particleboard. This option is less expensive and will help to keep your initial costs relatively low. However, particleboards are vulnerable to damage from heavy countertops as well as the moisture within your kitchen. It is also extremely difficult to repair, which may require you to buy a replacement altogether.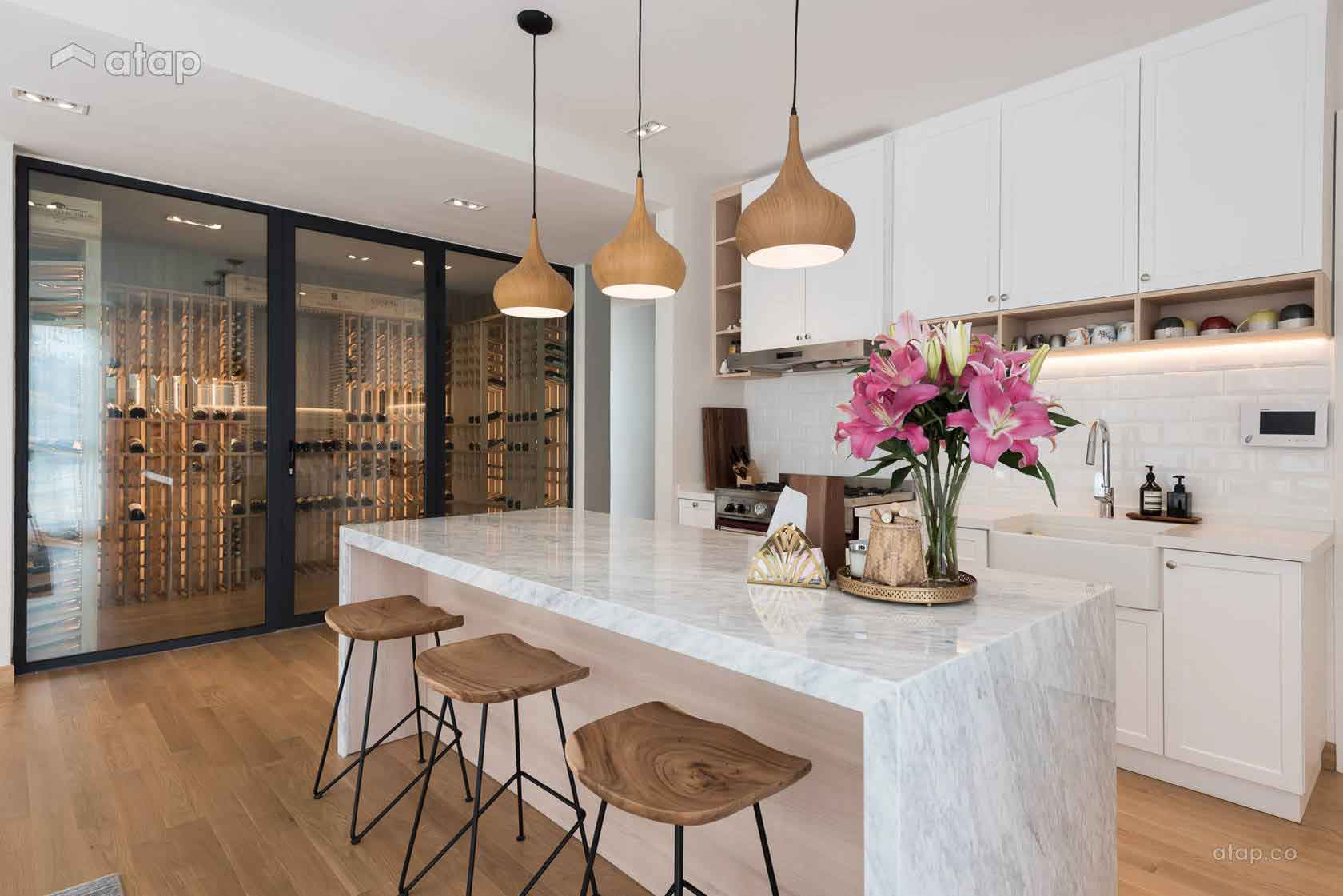 By choosing an all-plywood construction (known as APC), you pay higher upfront costs but will likely spend significantly less in the long run. Plywood has greater holding power with screws, fasteners, and glue and also has layers of wood running lengthwise and crosswise to make it more durable. Being more tolerable to moisture, it's perfect for cabinets near your sink and will have a significantly longer lifespan than cheaper options.
Fully Assembled Before Delivery
At the moment assembling your own furniture and cabinets has become a trend around the globe. Companies such as Ikea have glorified this way of doing things, providing individuals with the satisfaction of building their own furniture. However, in reality, fully assembled cabinets may actually be the better option. These cabinets are built entirely in the factory and are shipped ready for installation. Although more expensive at first, they are significantly stronger and more durable than alternative options. They are put together using industrial techniques such as power fasteners, dovetail joints, and a mix of hot and cold glue which help to increase the overall strength of the cabinet. This helps to improve the overall lifespan of your cabinets and will also reduce the cost of repairs as they will be both less frequent and easier to repair.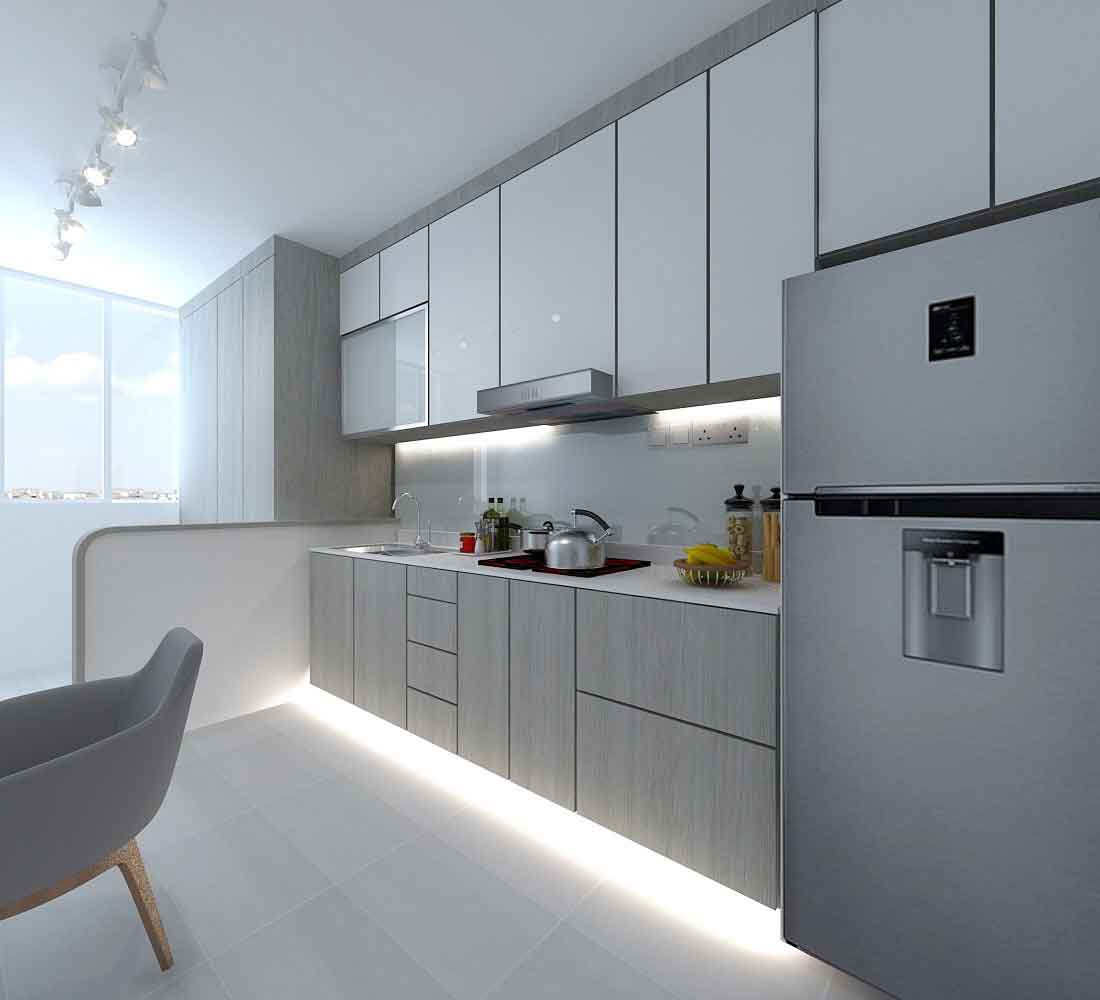 Customizability
Custom made cabinets in Singapore provide you with several options such as styles, colours, speciality features, sizes, and much more. They can be tailored to the unique space in your kitchen, which can be ideal as many stock manufacturers have too few sizes and options. Although more expensive as an initial investment, they will allow you to get the very best out of your kitchen space. Upon ordering your custom kitchen cabinets, the manufacturer will build your cabinets as a custom project which will make sure every aspect is tailored to your needs. With so many levels of customization available, you can be sure you're getting the very best value for money.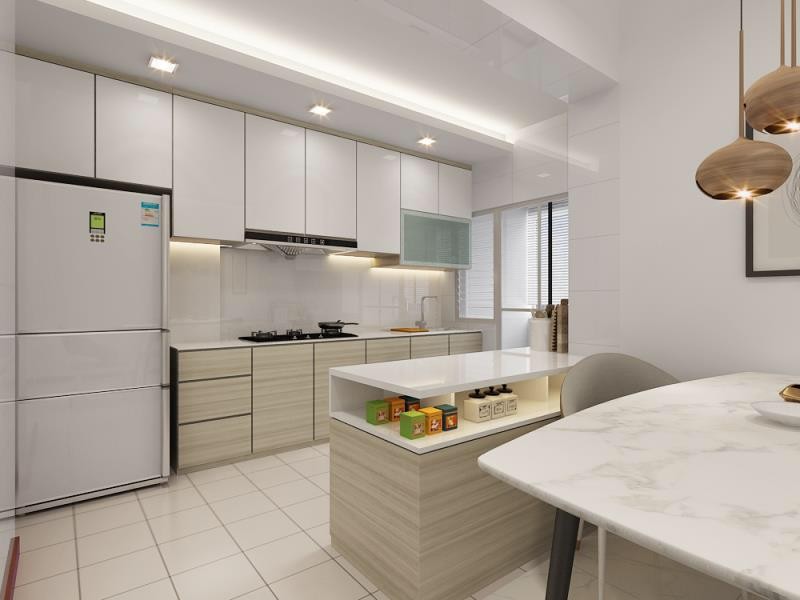 Undermount, Soft-close Drawer Glides
High-quality drawer glides (slides) are one of the most important features of a high-quality kitchen cabinet. They will provide your drawer with smooth and silent movement, even after years of use. The heavier the content of your drawers, the more you will need heavy-duty glides. If your glides aren't strong enough, they could result in loose and sagging cabinet drawers. For the best quality glides, you want to look for under-mount, steel, soft-close glides. These glides should extend to give you full access to your drawer. The better your steel guides, the higher the lifespan of your kitchen cabinets. You can also look for a soft-close (anti-slam) dampening system which will provide you with flawless opening and closing of the drawer.
There are hundreds of drawer-glide systems available in the market and therefore customers are spoilt for choice. One of the most common constructions includes epoxy-coated metal with plastic rollers. Although lower costs, these materials are prone to wear and tear. Other options include center-mount and side-mount glides in which around 25% of the drawer remains inside the cabinet which can make it difficult to reach the items at the back. Side-mounted glides also reduce the width of the drawer which consequently results in lower storage space as well as noise when closing the cabinet or drawer.
Summary
It's important to always choose the drawers that are within your budget range. This could mean saving up a little longer to buy a higher quality option that can be customized to your kitchen. With so many options available, you should also scan the market in-depth to find 5 or so options to consider. These options will help you to ensure the correct decision was made from a market full of different cabinets and drawers.