Take charge of your interior works.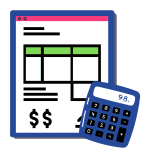 Select / Submit Your Preferences
Customize the style, design, dimension and options of your interior needs. You can add other furnishings and appliances if you like to! You can even submit your own design via our project inbox.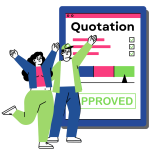 View & Approve Quote
Our price configurator let you choose options that best align with your budget, our dedicated AI engine will generate a detailed and accurate quotation immediately for you to review and approve. Start the project with only 10% down-payment!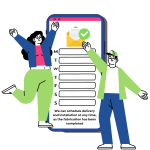 Sit Back (And Receive Updates)
Along the way, we'll send you updates with emails, the messaging function within the project inbox specially designed for better project management, important timeline, decision, documentation would be captured too. Once fabrication done, we'll inform, deliver and install! It's that simple.
start a project
Not looking to do up your interior works?
We sell furnishings and appliances at great prices, too.
Shop now
About Speedy Decor
Your trusted source for exceptional craftsmanship and innovation for over 25 years. But that's not all! We are also proud manufacturers of premium ultra-thin aluminum profiles, catering to the growing demand from homeowners in Singapore.
We understand that homeowners today desire the elegance and functionality of ultra-thin aluminum profiles paired with glass. That's why we have developed a range of products, including Aluminium Glass Doors Cabinets, Aluminum Sliding Glass Doors, Aluminum Folding Glass Doors, and Aluminum Swing Glass Doors, all crafted using our ultra-thin aluminum profiles.
Our aluminum profiles are not only incredibly thin but also incredibly durable. We have perfected the manufacturing process to combine the lightweight properties of aluminum with the strength and reliability required for long-lasting performance.
When you choose our woodworking factory, you gain access to a seamless fusion of aesthetics and functionality. Our aluminum profiles and glass solutions are designed to elevate the beauty of your living space or optimize the functionality of your business environment.
We understand that each customer is unique, and we pride ourselves on our ability to create tailor-made solutions that align with your style and preferences. Our dedicated team of experts will guide you through the design and manufacturing process, ensuring that your vision is brought to life with precision.
With our woodworking expertise and commitment to excellence, we continue to push the boundaries of craftsmanship and aluminum profile manufacturing. We are passionate about creating spaces that inspire and captivate, and our range of ultra-thin aluminum profiles and glass combinations is at the forefront of this innovation. Experience the possibilities of our ultra-thin aluminum profiles today. Contact us to explore our range of products and discover how our woodworking factory can bring your vision to life. Together, let's create spaces that blend beauty, functionality, and durability seamlessly.
One-stop Carpentry Services